Perks and Culture
Our employees do important and meaningful work—they are stewards of rare books and advocates for public access. At Linda Hall, we extend that same care and attention to our people. The Library provides staff with a range of benefits that support their professional and personal pursuits. We are committed to fostering an atmosphere that both energizes and empowers employees to thrive in their work and rest and recharge in their personal lives.
---
I appreciate the tranquil atmosphere of the library and working with the colleagues and patrons it attracts.
- Kristina Graham, Coordinator of Public Programs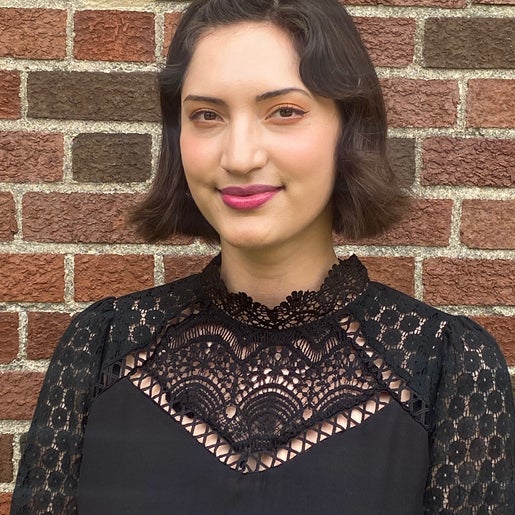 ---
Linda Hall offers a well-rounded package of benefits and experiences, including:
Tranquil Environment
Work in an environment of learning, a space that is conducive to both quiet contemplation and spirited collaboration. With over 220,000 square feet of library space, the Library offers large workspaces with natural light and spectacular views of the Arboretum.
Need to recharge? Roam through our stacks or take a stroll in our arboretum, a 14-acre urban oasis surrounding the library, is home to over 300 trees representing 48 genera, 130 species, 12 champion trees, and the renowned tree peonies. Seeking inspiration? Our employees have easy access to our vast library collections.
Unbeatable Location
Linda Hall is in the cultural heart of the city, within walking distance of Kansas City's leading museums, verdant fountains and parks, and best local restaurants and shopping destinations. The library is centrally located and easily accessible by public transit. We are adjacent to the UMKC campus, in a walkable area near Whole Foods, Crow Coffee, Pizza 51, and Kin Lin.
Generous Paid Time Off
Linda Hall Library embraces whole person wellness by offering full-time employees a rich paid time off benefit and a holiday schedule that includes two floating holidays. Unlike many public libraries, we are closed weekends and most evenings and offer flexible schedules.
Comprehensive Retirement Plan
The Library invests in the future of our employees and offers a substantial contribution to retirement savings in the form of an employer contribution and a match.
Competitive Benefits Package
• A choice between four medical plans
• Affordable dental insurance and vision benefits
• Flexible Spending Accounts (FSA) and an HSA option
• Company-paid life insurance
• Paid long-term disability
• Free parking
Commitment to Learning and Professional Development
Linda Hall Library encourages lifelong learning and advances professional development in the form of training, conferences, professional memberships, and other development opportunities.