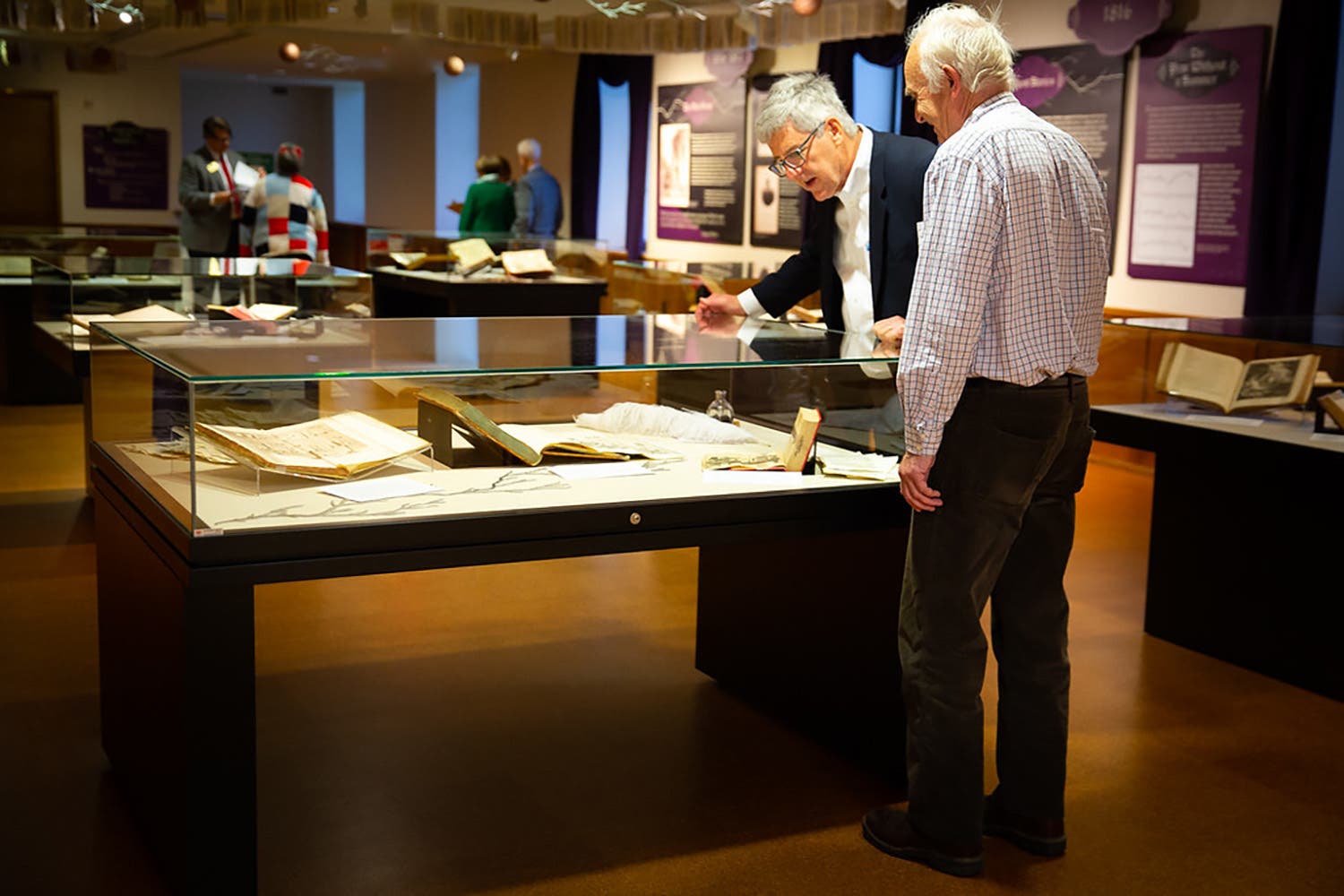 Support
LINDA HALL LIBRARY FOUNDATION
Your support allows us to continue bringing science to life through our collections, programs, learning resources, and research fellowships.
Supporting the Linda Hall Library
Since 1946, the Linda Hall Library has been amassing collections that have powered investigation, innovation, exploration, and inspiration. Your donations allow us to continue to bring science to life through our collections, programs, learning resources, and research fellowships. We promise to use your fits as intended to support the mission of the Linda Hall Library Foundation. Thank you for your support!
The Linda Hall Library Foundation is an independent 501(c)(3) public charity organized as a Missouri non-profit corporation. The Foundation provides support for advanced research and scholarship, collection preservation and development, and public programming that explores the intersection of science and contemporary life. Missouri Tax I.D. 22406573. EIN# 440527122
LINK TO FDN SALES TAX EXEMPTION PDF 
For a copy of our IRS Form 990 please contact finance@lindahall.org. Click here for our most recent annual report.
Programming
Bringing together some of the greatest minds in science to explore the intersection of science and contemporary life.
With lectures, panel discussions, interviews, conversations, seminars, and demonstrations offered in person, on virtual platforms, in real time, or on demand, the Linda Hall Library welcomes an international community of scientists, engineers, historians, students, and learners of all ages who wish to gather to question, understand, share, and learn.
Learning
Long a priority, the Library intensified its commitment to continuous learning with a new initiative entirely devoted to in-depth learning and exploration. The goals are twofold; support STEM educators with professional learning opportunities that enhance their classroom teaching, and support adult learners of all ages with in-depth mini courses designed to explore the intersection of science and society.
Research and Scholarship
Understanding the past is the key to unlocking the future. The Linda Hall Library's Fellowship and Scholar-in-Residence programs provide a deep immersion in our extensive collections, access to a network of in-house experts, and international scholars.
---
"My stay at the Library was fundamental in achieving a European Research Council Starting Grant, a very prestigious fellowship in Europe."
- Joana Gaspar de Freitas, Linda Hall Library research fellow, fall 2014
---
Collections
The Linda Hall Library Foundation supports collections acquisition and preservation. We continue to build upon our historic strengths, with a recent acquisition focus on material created by and for women, work created by people of color, items in non-western languages, and materials related to international science. Preservation of these works ensures the longevity of the collections and ongoing digitization creates enhanced accessibility.
Materials Donations
The Library welcomes gifts of books, periodical literature (journals, serials), and other printed materials related to these subjects. All potential donations must be submitted in writing for advance consideration by the Library's collection department. Visit this page to learn more about materials donations. 
If you are interested in discussing in-kind donations or gifts of materials for the Library, please contact Sophia Hahn, Collections and Reference Librarian via phone (816-926-8784) or email.