Building on Historic Strengths and Advancing Contemporary Relevance
A commitment to learning, excellence, and public benefit were the founding principles of the Linda Hall Library of Science, Engineering and Technology. Since its opening in 1946, there has never been a more important moment than now for a library devoted to these subjects and committed to these principles to exist in our community. In a time when science fact can be confused with science fiction, and some of the distant dreams of science fiction have become reality, the Linda Hall Library is poised to play a vital role in nurturing and sustaining a knowledgeable and well-informed citizenry.
The Linda Hall Library is known throughout the world for the depth and breadth of its holdings, consisting of an unsurpassable trove of scientific journals, conferences proceedings, standards, specifications, books, monographs, and a collection of rare books dating from 1472. There is no other library like the Linda Hall Library in Kansas City, and it is difficult to identify comparable institutions elsewhere. Yet, despite its national and international acclaim as a leading venue for research in the history of science and technology, and a legacy as an engine of local economic development, the Library is currently not as well-known in Kansas City as it is among national and international scholars of science, engineering, technology, and their histories. This perception is about to change.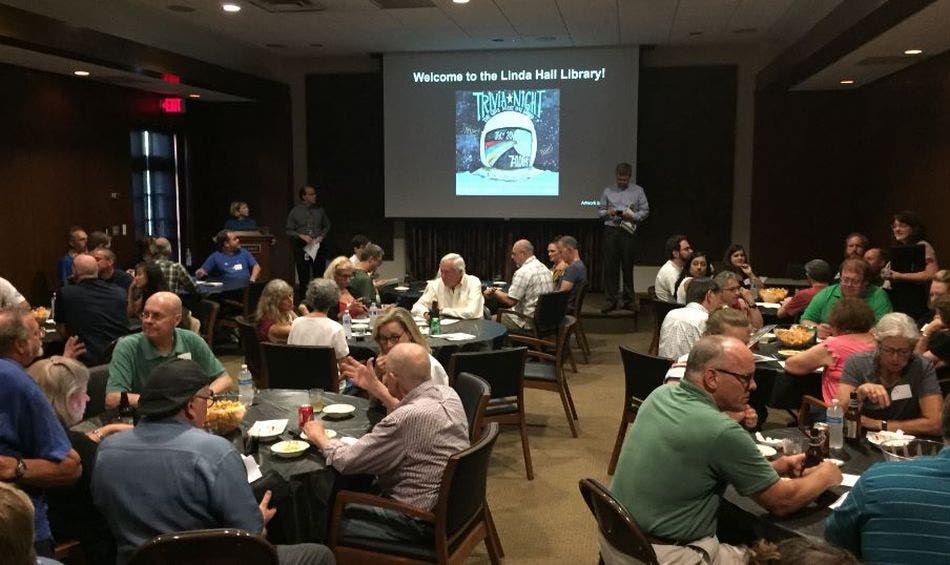 The Linda Hall Library has implemented an ambitious three-year project, driven by an exciting strategic plan that will see it re-emerge as a vital and vibrant member of Kansas City's intellectual and cultural communities and add its voice to the important discussions regarding science and technology taking place in Kansas City. By building on its historic strengths while advancing science's contemporary relevance, the Library will help propel the Kansas City region to the front rank of scientifically literate places in the United States.
Change of this magnitude requires significant and systemic institutional transformation. The Library's strategic plan will pursue this transformation by building on historic collecting strengths while advancing the contemporary relevance of its programs. Concurrently, adding capacity to the Library's staff and governance, will enable the organization to become stronger, more robust, and equipped to respond to the sustainability challenges faced by many cultural organizations today.
Achieving these results will take time. In the coming years, the Library will implement, and refine several entwined strategies in related areas including public programming, communications, collaboration, development, governance, organization, and staffing. As it seeks broader recognition in and support from the community, the Linda Hall Library will remain steadfast in its founding principles.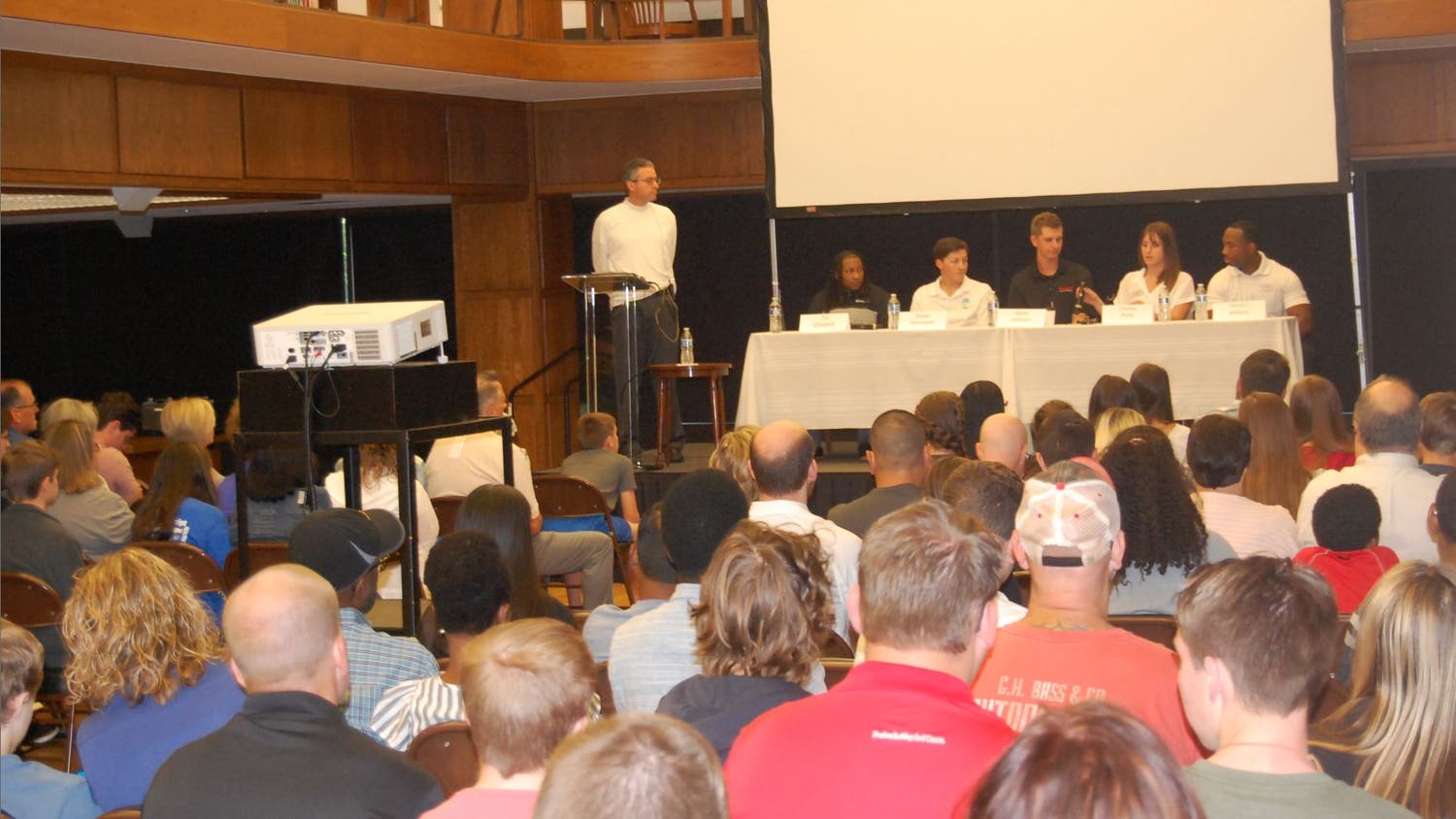 Enhancing Programs to Reach a Broad Audience
The Library will expand its programming, continuing to explore relevant topics using multiple formats and different locations throughout the metropolitan region and at various times to increase their availability to more people. Programs will appeal to audiences from middle school students through educated, curious adults; subjects will focus on the intersection of science and technology with contemporary life, the ways in which science is portrayed in popular culture, and technological advances in our communities. Formats will retain the Library's traditional and popular evening lecture programs while adding interviews, panel discussions, brown-bag lunch forums, TED-style talks, film series, and audience-participation events such as trivia contests and hackathons. Livestreaming many programs will continue, making them available in real time to anyone, anywhere with an internet connection.
Building Collective Impact Through Collaboration
By working with other leading civic, cultural, scientific, and educational organizations in the Kansas City area wishing to explore the relationship of science to contemporary life, the Library will add value to its programs and amplify the discussion of science and technology in metropolitan Kansas City. Collaborations to date include:
The Nelson-Atkins Museum of Art
The National World War I Museum and Memorial
The University of Missouri-Kansas City
The Kansas City Public Library
MRIGlobal
The Kansas City Art Institute
These collaborations have helped expand our audience and increase interest in topics that affect us all. Future collaborations with leading STEM-providing organizations will establish the Linda Hall Library as a resource for students involved in STEM and STEAM endeavors, and as a sponsor for reward and recognition events that promote STEM education.
STEM (Science Technology, Engineering, and Math) and STEAM (the inclusion of Art) education is a new area for the Linda Hall Library, but one that it embraces with excitement and enthusiasm. STEM- and STEAM-related programs will explore the range of scientific and technological fields available for students intending to pursue STEM careers, along with opportunities to interact with scientists and engineers while solving problems and gaining knowledge.
Telling the Library's Story
The ability to communicate directly with the Library's audience is crucial to becoming more visible and accessible. Telling the Library's story while promoting its programs and a refreshed brand across multiple platforms both print and electronic, is instrumental in emphasizing the connection between the Library's legacy and its emerging activities. Leveraging event promotion with collaborating organizations and providing more widespread communications will foster increased public interest in the Library's programs and scientific issues. Plans include a more robust website, more frequent appearances and announcements in social media, and the availability of a Library application (app) that will enable everyone to be on top of the latest information.
Enhancing the Library's Human Resources
The Library will build on the recognized strengths of its trustees in finance, stewardship, and management by expanding its board to include individuals with reputations and expertise that will enhance the Library's capacity to engage the public, boost its standing as a leading intellectual resource, and increase awareness of its work within and beyond Kansas City.
To carry out this bold agenda, the Library will increase the size of its board of trustees and add several new staff positions.
Recently, the six-member board of trustees welcomed three new trustees:
Michael J. Brown, Chairman, CEO, and President of Euronet Worldwide
Dr. Anne C. Dema, Provost and Professor of Chemistry, William Jewell College
Alison H. Armistead, Vice Chairman, Alaris Capital, LLC
New staff positions will be added in public programming, communications, and development to help manage the increased activity that will be generated by the Library's new goals and objectives.
Building a Sustainable Future in the Community
Implementation of the Library's strategic plan is being underwritten by funds provided by a grant from the Ewing Marion Kauffman Foundation, and by the Venture Fund. The Venture Fund has been established with an appropriation by the Library's board of trustees and is being increased with additional contributions from members of the Library's President's Circle, its Annual Fund donors, and others who support the Library's transformation. The Venture Fund will grow through the generosity of those individual, corporate, and foundation donors who are committed to the Library achieving and sustaining its strategic goals and the fulfilment of an exciting future.
Continuing the Gift of Knowledge
For those deeply involved in the Linda Hall Library's transformation, the next three years will speed by in a swirl of activity. Many new initiatives will be launched, evaluated, adjusted, re-launched, and adjusted some more. Not every initiative will succeed as planned, and some will succeed beyond our expectations. But in keeping with the scientific tradition of experimentation, we will learn from experiences that fall short of expectations and build on our successes to achieve programs and learning opportunities that are even more powerful and thought-provoking.
The last year of this project to transform the Linda Hall Library will coincide with the Library's seventy-fifth anniversary. As we continue this important work of transformation, we will reflect upon the positive impact the Library has had on Kansas City while we anticipate the myriad of ways it will benefit our community in the future. Linda and Herbert Hall gave the city the gift of knowledge, and the Library's transformation will continue to enhance the value of that gift and honor the great legacy it embraces.
Images: 
Top: The iconic Tazza in the Library's Main Reading Room
Image 2: A full house for the Library's first Trivia Night on July 20, 2019, in celebration of the 50th anniversary of the Apollo Moon landing.
Image 3: A panel of young engineers spoke to high school students and their parents at this fall's "How Do I Become an Engineer?" co-sponsored by the University of Missouri-Kansas City School of Computing and Engineering
Image 4: The Library's Vice President for Special Collections Jason W. Dean (foreground) discusses the art projects exhibited in Then & Now: Photography and the Printed Image, a collaboration with students from the Kansas City Art Institute.