Linda Hall Library Fellow Receives National Science Foundation Award
The Linda Hall Library extends its congratulations to 2022-23 research fellow Corinna Schlombs, who recently received a National Science Foundation (NSF) Scholars Award to support her project, "Data Entry, Labor Identity, and Inequality in Computer Automation."  
Schlombs is an associate professor of history at Rochester Institute of Technology and a 2022-23 Linda Hall Library virtual fellow. Her research focuses on the relationship between human and machine labor during the early days of digital computing. She is particularly interested in the contributions of data entry typists, who were responsible for manually converting information into a format that computers could understand. During her fellowship, she has been reviewing professional literature on punch card operations and data processing from the 1950s to the 1970s to understand how the move toward computer automation changed office workflows.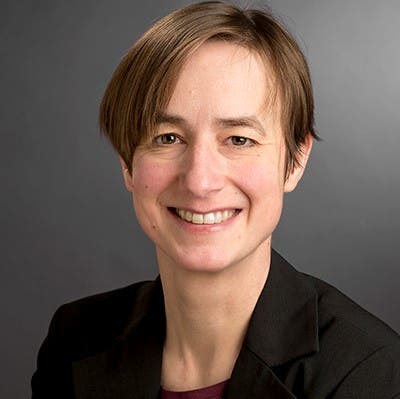 "The grant will allow me to continue and expand the project I work on as a Linda Hall Library Virtual Fellow, including conducting oral history interviews with those who organized, managed, and conducted data entry in the United States and Germany, and developing a website and virtual exhibit for the project." Schlombs said.
Further information about Schlombs' research project can be found on the NSF website.