Scientist of the Day - Alberto Santos-Dumont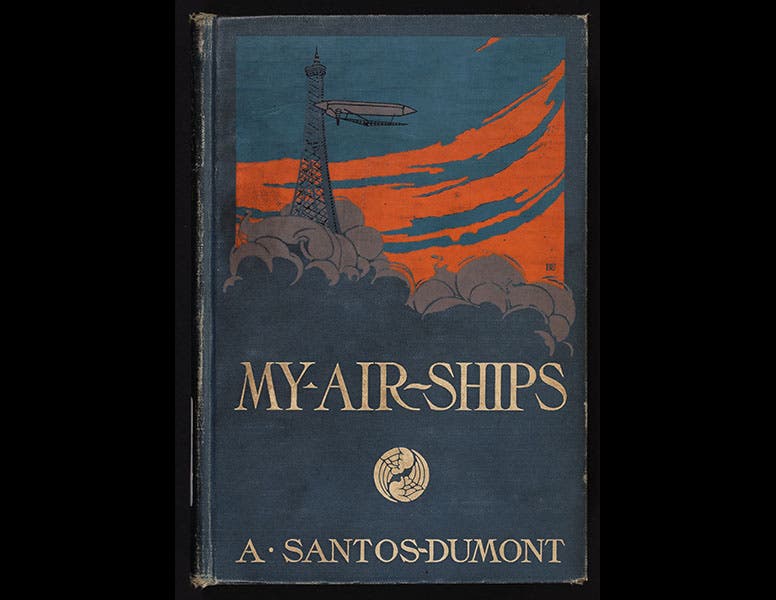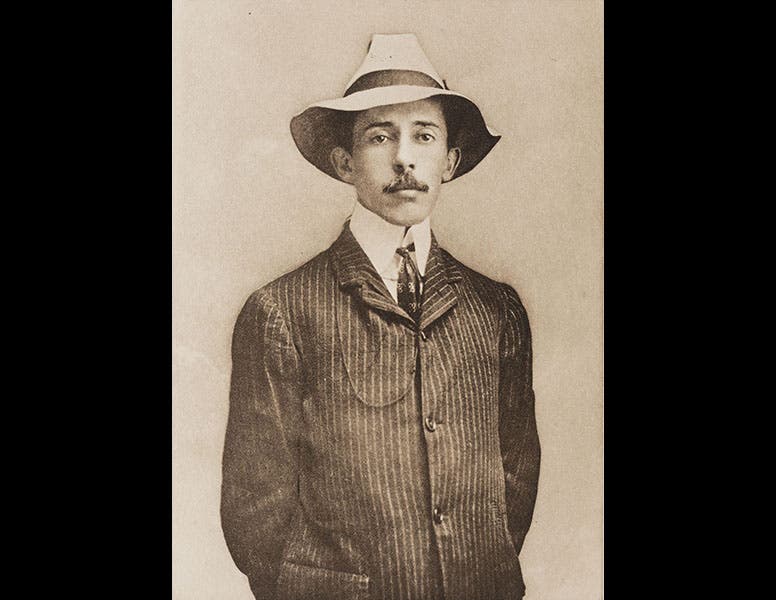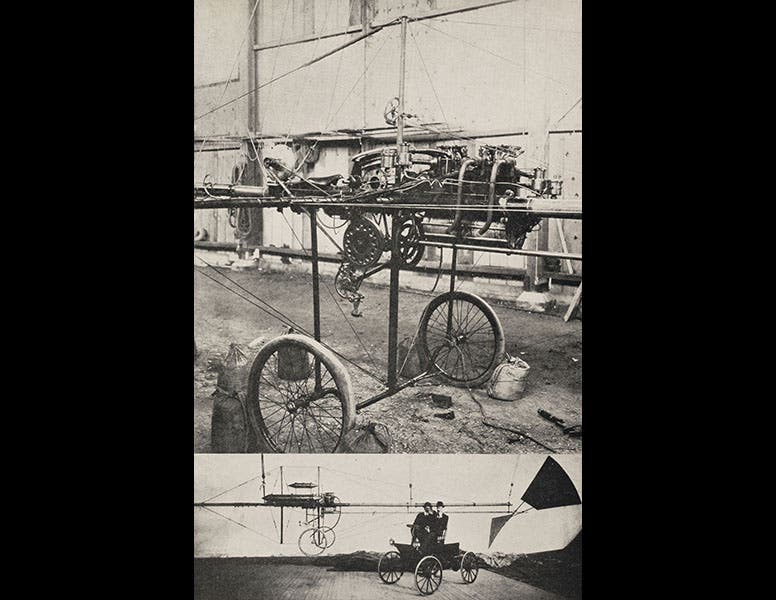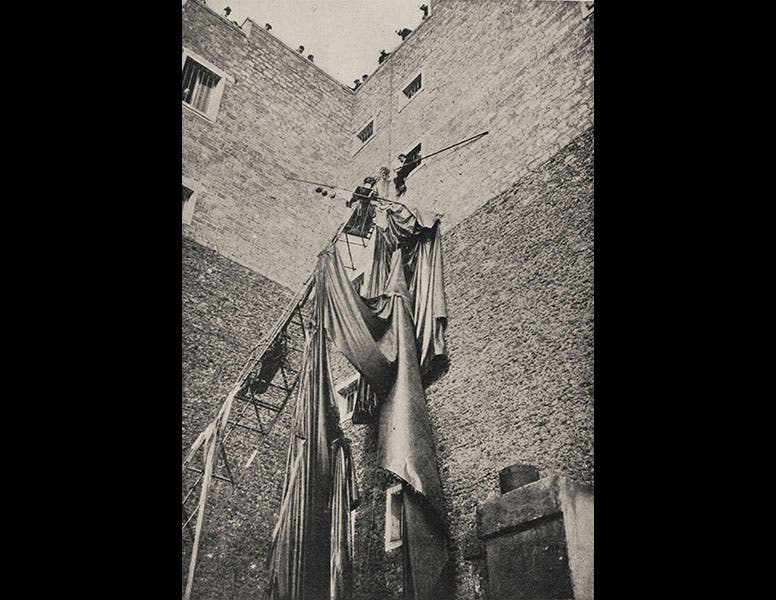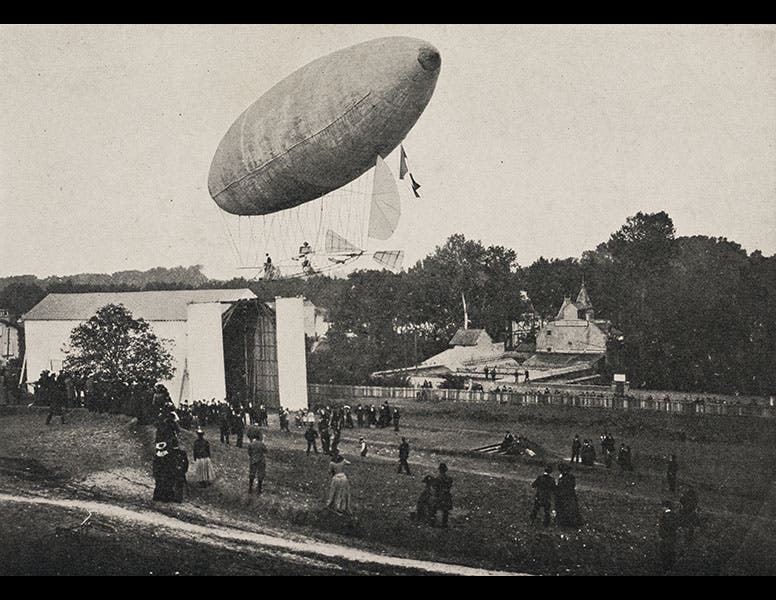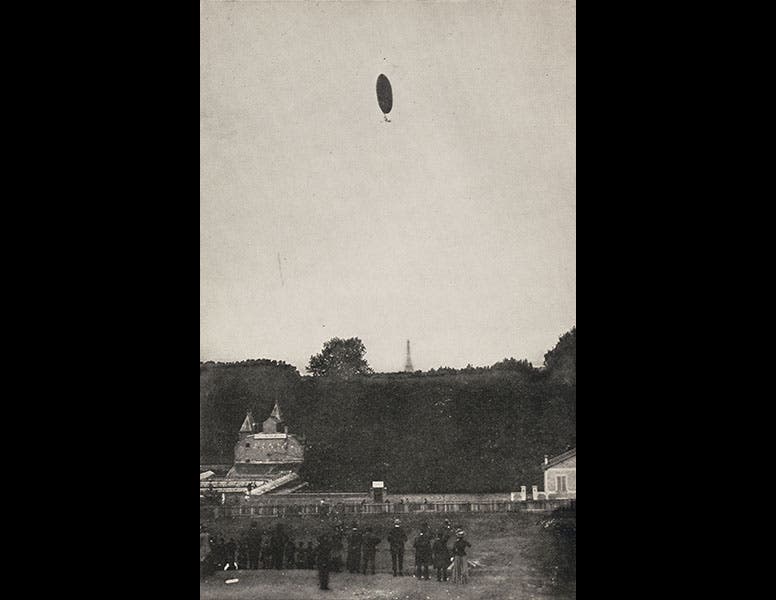 Alberto Santos-Dumont, a Brazilian aeronaut, was born July 20, 1873. Of all the early pioneers of aviation, Santo-Dumont is the one least known to Americans, although he is quite a hero in Brazil, and in France. He moved to Paris as a young man and immediately began designing and building small balloons and dirigibles that he flew around Paris. In 1901, he won the Deutsch prize that had been offered to the first person to fly a timed route that included circling the Eiffel Tower, with his air-ship "No. 6."    He later wrote a book about his dirigible days, My Air-Ships, from which all the period photographs above were taken.  We see the keel and motor from no. 4 (third image); a smashed-up no. 5, which slammed into a hotel in Paris, leaving Santos-Dupont suspended in the air until rescued by fire-men (fourth image); a view of no. 6 at the Aero Club in Paris (fifth image); the successful rounding of the Eiffel Tower by no. 6, on the colorful embossed front cover (first image); and the return from the Eiffel Tower to home base (sixth image).

Santos-Dumont then moved on to heavier-than-air craft, and in 1906, in Paris, he made the first airplane flight in Europe, and the first publicly-witnessed airplane flight anywhere.  By 1909, he was flying sporty little planes on a regular basis. Some claim that Santos-Dumont really deserves the title of the first aviator, because his 1906 plane had a wheeled undercarriage and launched all by itself, while the Wright brothers were still using a launching track, but that claim is taken seriously only in Brazil, and perhaps to a lesser extent in Paris, where he is still a celebrity.

Santos-Dumont was very hopeful that the airplane would be a boon to all humankind, and very fearful that it might instead become an instrument of warfare. In 1932, when planes were used to attack insurgents in the Brazilian civil war, Santos-Dumont, now back in his native country, hanged himself in despair. Such was the reverence felt toward Santos-Dumont that the war stopped for three days, while combatants from both sides filed by his coffin to pay tribute.

There is a bronze bust of Santos-Dumont at the Brazilian embassy in Washington, D.C. (seventh image). The photogravure portrait (second image) is the frontispiece to My Air-Ships.  It is hard to tell from either portrayal that Santos-Dumont stood 5'4" tall and weighed about 100 pounds. But in South America, one cannot find a larger presence in the history of aviation.

Dr. William B. Ashworth, Jr., Consultant for the History of Science, Linda Hall Library and Associate Professor, Department of History, University of Missouri-Kansas City. Comments or corrections are welcome; please direct to ashworthw@umkc.edu.