Scientist of the Day - Alexander von Keyserling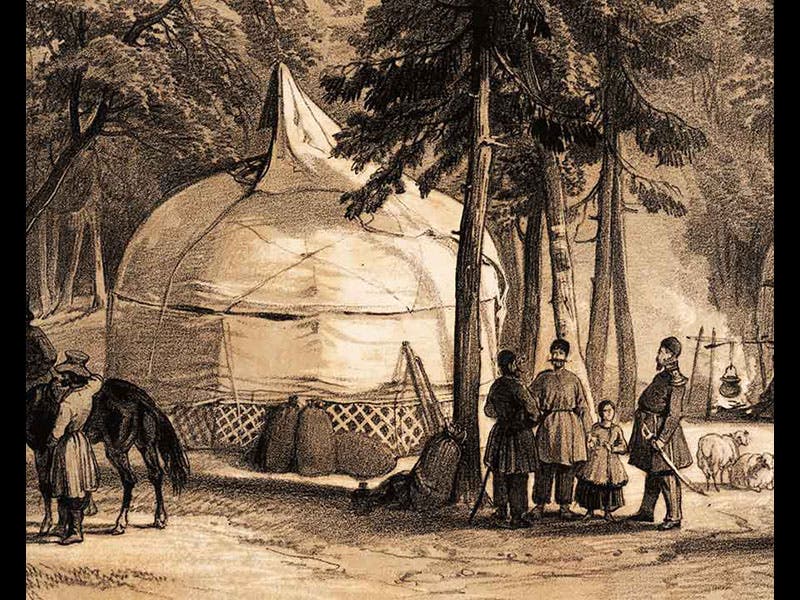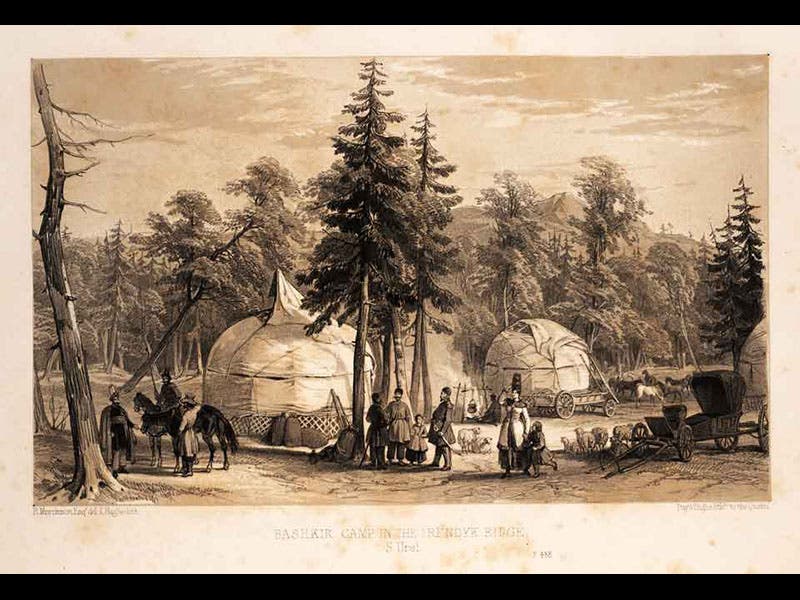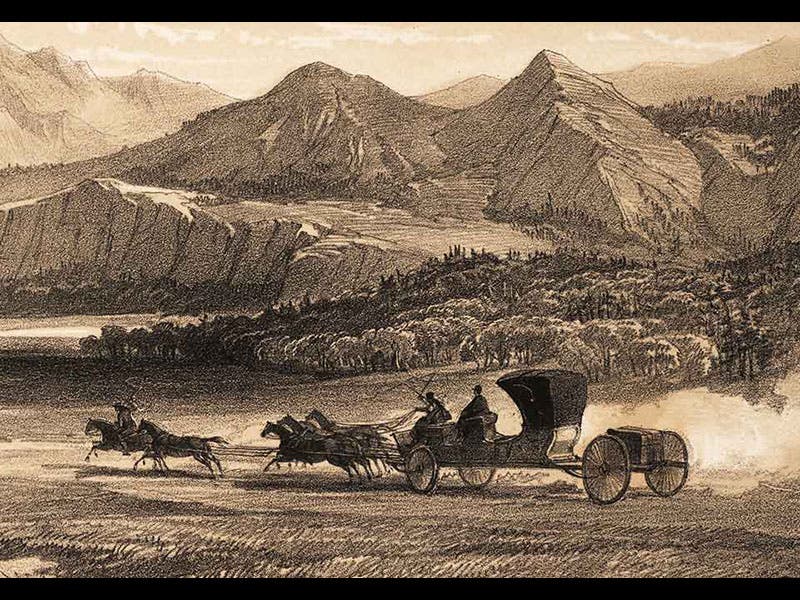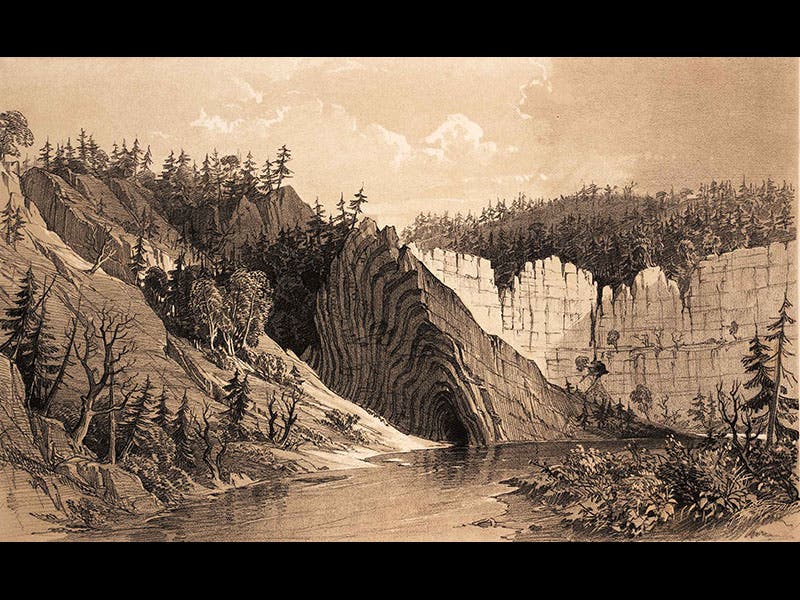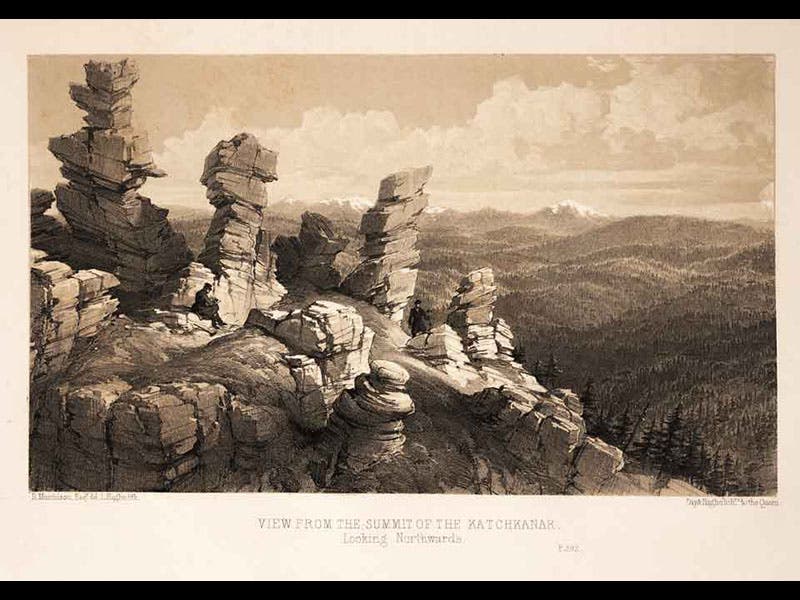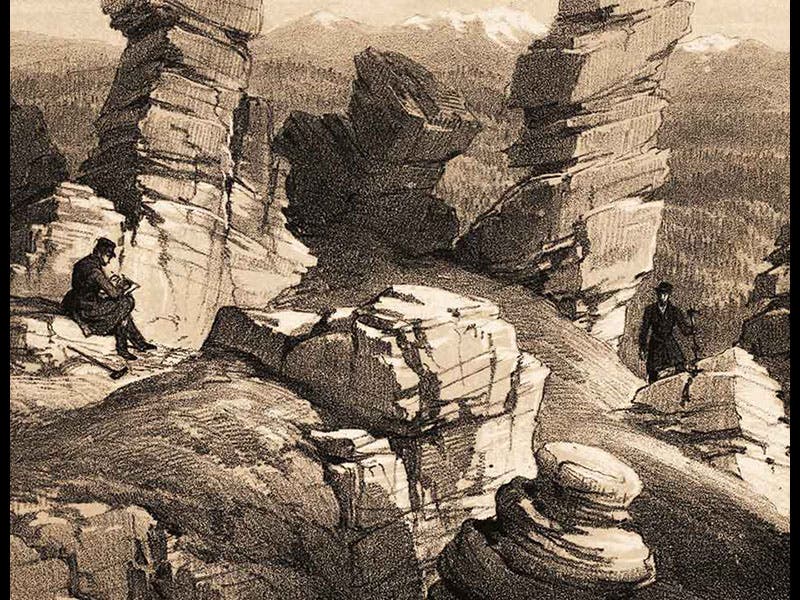 Count Alexander von Keyserling, a Russian zoologist, paleontologist and nobleman, was born Aug. 15, 1815. Keyserling was a close friend of the Tsar Nicholas I, and when the English geologist Roderick Murchison was invited by Nicholas to come to Russia to examine the geological formations there, Keyserling was assigned to accompany him. The two gentlemen (accompanied by a third, a fossil expert from France) sorted out the geology and collected index fossils in 1840 and 1841. They mostly travelled by tarantass, a horse-drawn carriage with a long wheelbase and a springy suspension that greatly reduces jolts from the rough roads.

Murchison returned home to work on a book on the expedition, and in 1842 he invited Keyserling to come over to Great Britain for a reciprocal tour, an offer that Keyserling accepted. Murchison showed him everything from the Isle of Wight in the south to the coal mines of Newcastle in the north--Keyserling was especially interested in the latter, since Russian coal mining operations lacked much of the technology that the English had developed for the extraction of coal. Keyserling then returned to Russia and made another expedition on his own in 1843 to visit regions that were still unexamined.

Finally, in 1845, The Geology of Russia was published, with Murchison, Keyserling, and Verneuil (the Frenchman) as coauthors. It contains a number of fine lithographs of the Russian countryside, drawn by Murchison, and several show their tarantass barreling across the steppes (third image). We have a lovely set of The Geology of Russia in the History of Science Collection, and all of the illustrations above have been taken from our copy. The first and second images, detail and entire plate, depict one of their campsites, with an erected yurt.  The other images, showing details of the rocks and buttes in the Urals, demonstrate why lithography was so popular among geologists, since a lithograph can capture the texture of a rock much better than any other medium.

We displayed The Geology of Russia in our 2013 exhibition, Crayon and Stone: Science Embraces the Lithograph, 1800-1899.  This exhibition is unfortunately not available online.

Dr. William B. Ashworth, Jr., Consultant for the History of Science, Linda Hall Library and Associate Professor, Department of History, University of Missouri-Kansas City. Comments or corrections are welcome; please direct to ashworthw@umkc.edu.