Scientist of the Day - Andre Dutertre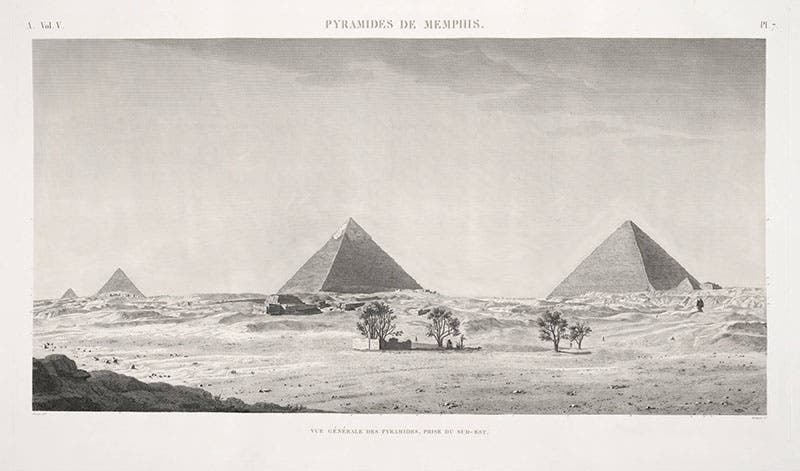 André Dutertre, a French artist, was born June 9, 1753.  Dutertre accompanied Napoleon Bonaparte on his invasion of Egypt in 1798. He was supposed to be sketching irrigation machinery, glass-making factories, and canal boats (which he did, to some extent, see fifth image), but when he and the scientific corps discovered the antiquities of Egypt, there was no holding them back.  Many of the engravings in the Description de l'Egypte (1809-28) were based on Dutertre drawings, such as the plates depicting the pyramids at Giza (first image), the sand-filled interior of the temple at Karnak (second image), the temple at Dendera, where the stone zodiac was found (third image), and a ruined colossus at Karnak (fourth image)--note the artist contemplating the statue, perhaps Dutertre placing himself within the scene.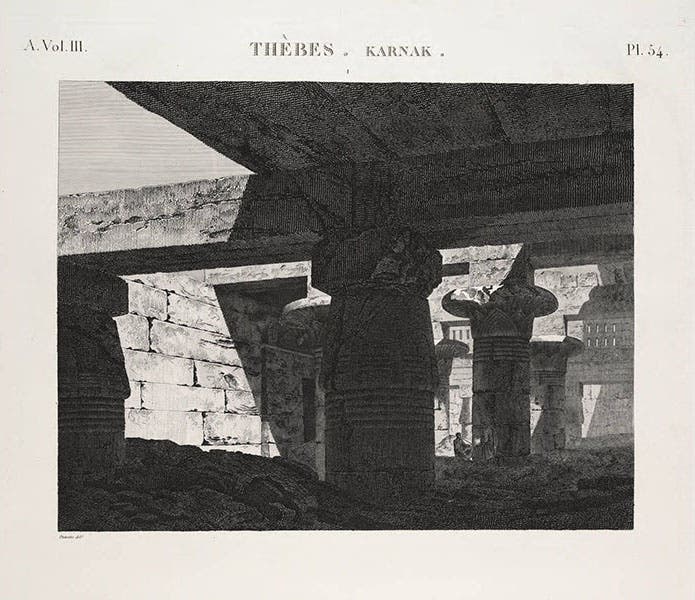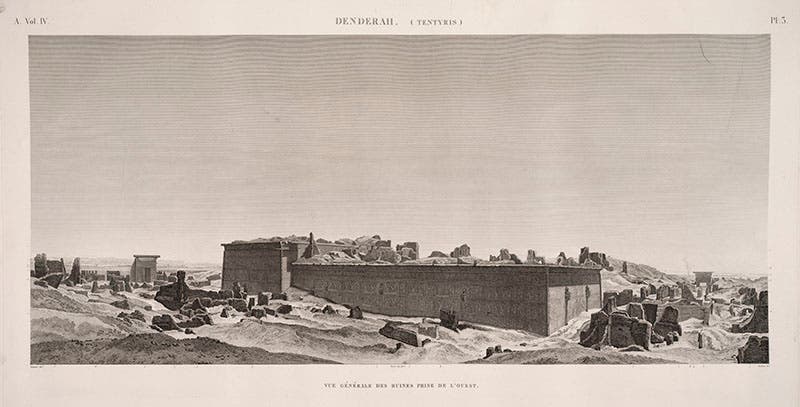 Dutertre distinguished himself from the other expedition artists by taking on the task of making pencil sketches of every scientist and engineer who accompanied Napoleon to Egypt.  One of the webpages of our exhibition, Napoleon and the Scientific Expedition to Egypt (2006) [link to: http://napoleon.lindahall.org/gallery.shtml ] presents an engraving of the first meeting of the Institute of Egypt, and we invite the viewer to compare the figures depicted in the scene with portrait sketches of the expedition members arranged below.  All but one of those sketches were drawn by Dutertre; they were later printed in Marie Reybaud's ten-volume Histoire de l'expedition francaise en Egypte (1830-36), which we also have in our collection. The self-portrait of Dutertre (sixth image) is from this work.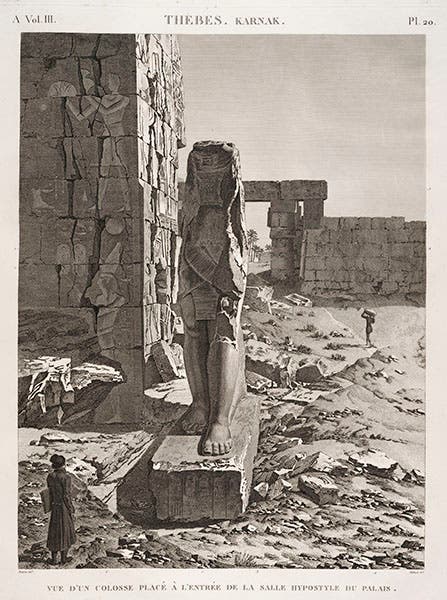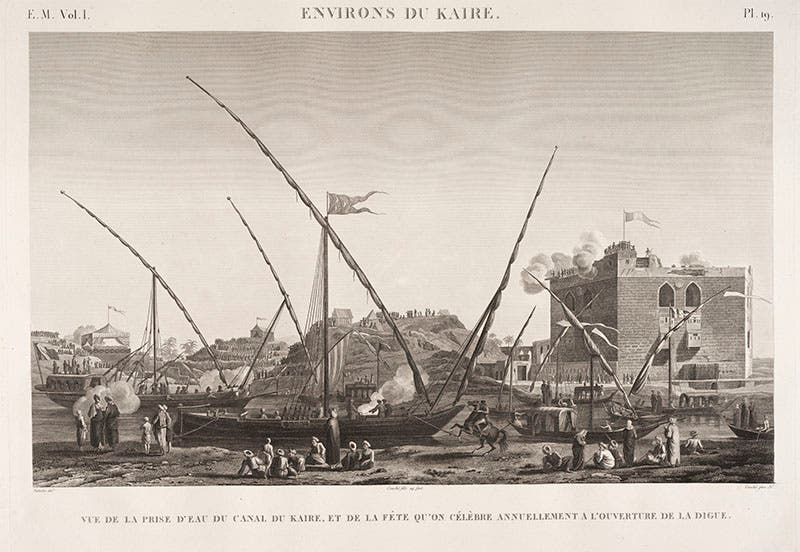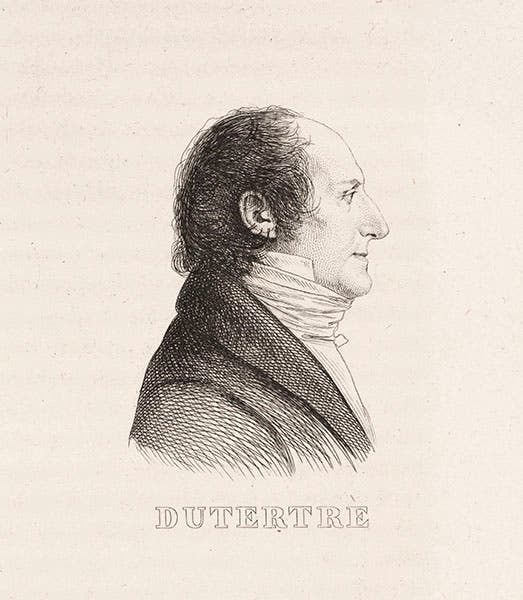 William B. Ashworth, Jr., Consultant for the History of Science, Linda Hall Library and Associate Professor emeritus, Department of History, University of Missouri-Kansas City. Comments or corrections are welcome; please direct to ashworthw@umkc.edu.