Scientist of the Day - Charles Richter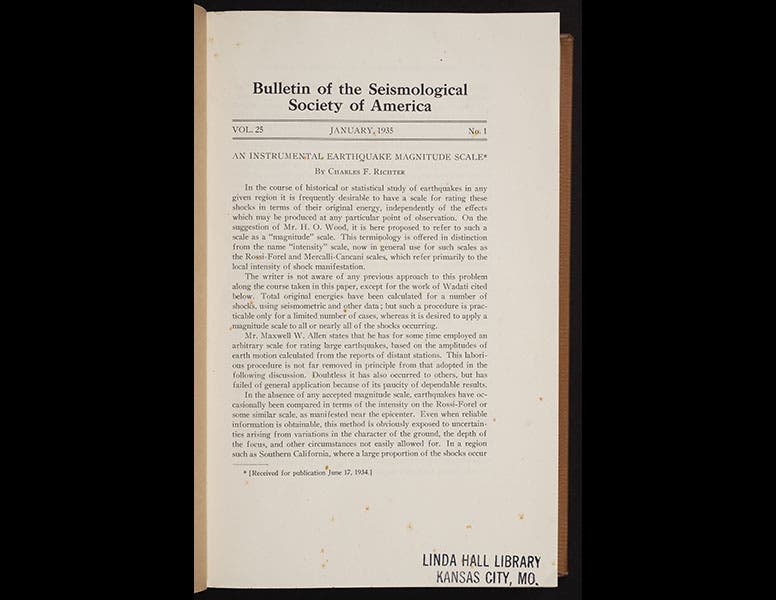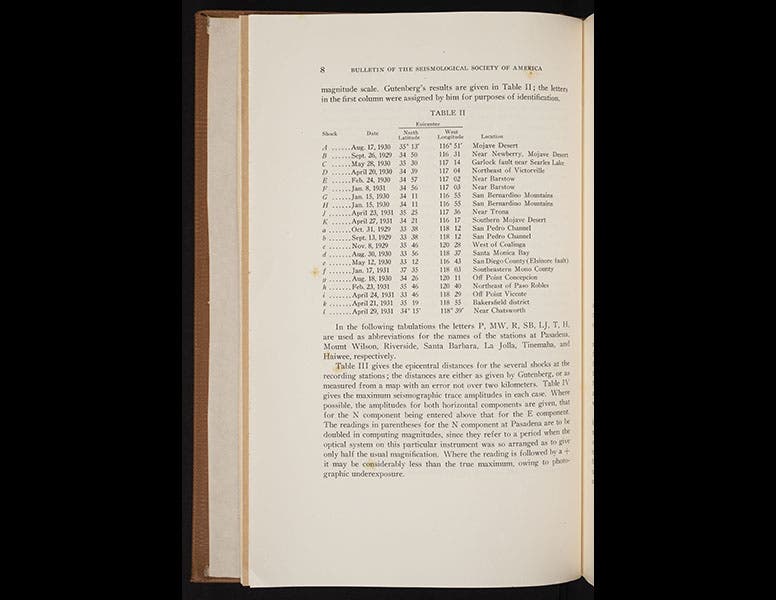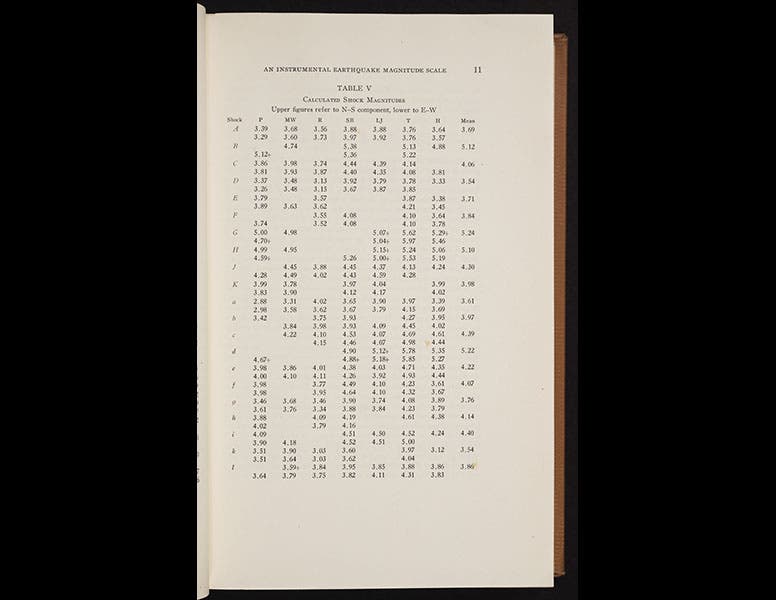 Charles Richter, an American seismologist, was born Apr. 26, 1900.    It was in 1935 that Richter, working with Beno Gutenberg at the Seismo Lab at Cal Tech, developed a scale to express the energy of local earthquakes from measurements of seismograph records. The scale was the brainchild of both men, and Richter maintained for the rest of his life that it ought to be called the Richter-Gutenberg or Gutenberg-Richter scale, but Gutenberg wanted nothing to do with the press or the public and was quite happy being anonymous, so the Richter scale it became and remains. The Richter scale is a logarithmic scale, meaning that a magnitude increase of one, from magnitude 3 to magnitude 4, indicates a ten-fold increase in the energy released by the quake. Richter chose the scale carefully, so that the smallest possible quake would still be greater than zero, and the largest would be less than 10. This is not a scale limit--it is theoretically possible to have a magnitude 11 quake, but the earth does not cooperate, seldom producing quakes greater than magnitude 8.5.  The Richter scale was introduced in a paper published in the Bulletin of the Seismological Society of America in 1935.  We see above the first page of that paper (third image); a page listing 21 recent California earthquakes that were measured by Gutenberg (fourth image), and a page giving the calculated Richter magnitude for each of those quakes (fifth image).  In the photograph above, Richter is at the far right, and Gutenberg is second from the left (second image).

Within just a few years, Richter became America's best known seismologist, because whenever any newsperson said "there was a 5.2 magnitude quake today in Santa Barbara," he or she always added "on the Richter scale." The odd thing about his continuing fame is that seismologists haven't used the Richter scale for almost 40 years. They use a scale called the "moment magnitude" scale that looks rather similar, running from 0 to 10, so that we still have 6.3 magnitude quakes, but the energy is measured by a completely different method, and the magnitude of a quake on the moment magnitude scale is often different from its rating on the Richter scale. But seismologists have apparently given up trying to explain to reporters that they should no longer add "on the Richter scale" when they talk about earthquakes, since the media is going to do it anyway.

Since the first full-scale biography of Richter appeared a few years ago, Richter is now known for a few other things besides his scale. He and his wife Lillian were ardent nudists in the 1930s and 40s, when nudist camps were a brand-new American phenomenon. Richter also seems to have had a secret passion for his biological sister, Margaret. And in 1966, when he was 66, he saw his first Star Trek episode and was hooked; he became an ardent Trekkie and kept careful notes on every one of the 79 original episodes of Star Trek that aired between 1966 and 1969. So Richter was clearly not your typical seismologist.

There is an ardent band of Richter fans in southwestern Ohio who fear that the rise of the moment magnitude scale means that Richter is headed for eclipse.   They have organized a "Friends of Charles Richter" society and are trying to get his birthday, Apr. 26, designated as Charles Richter Day in Ohio.  They have also succeeded in having a handsome historical marker installed in his birthplace of Overpeck, not far from Cincinnati (first image).

Dr. William B. Ashworth, Jr., Consultant for the History of Science, Linda Hall Library and Associate Professor, Department of History, University of Missouri-Kansas City. Comments or corrections are welcome; please direct to ashworthw@umkc.edu.