Scientist of the Day - George Cayley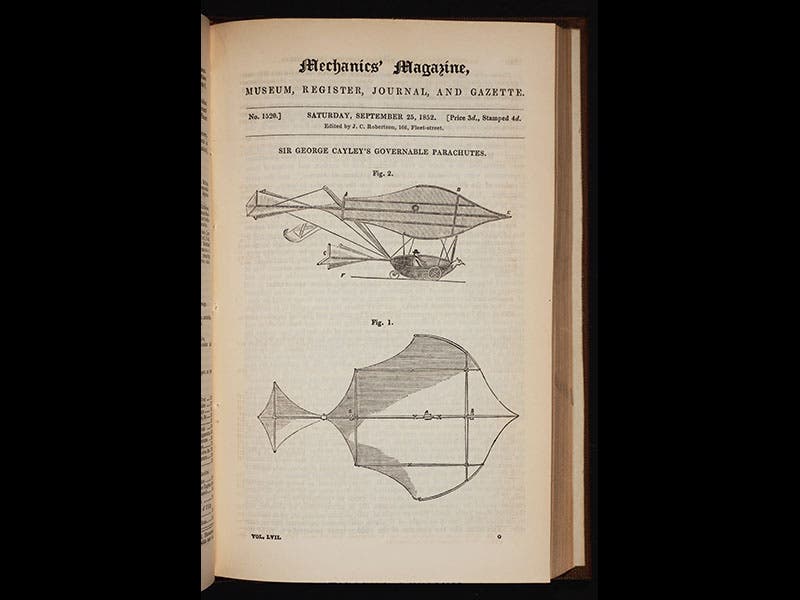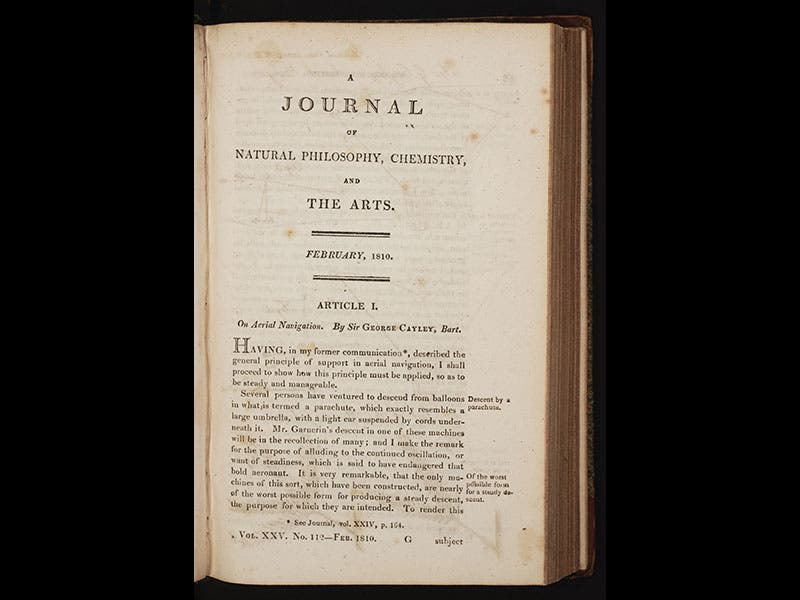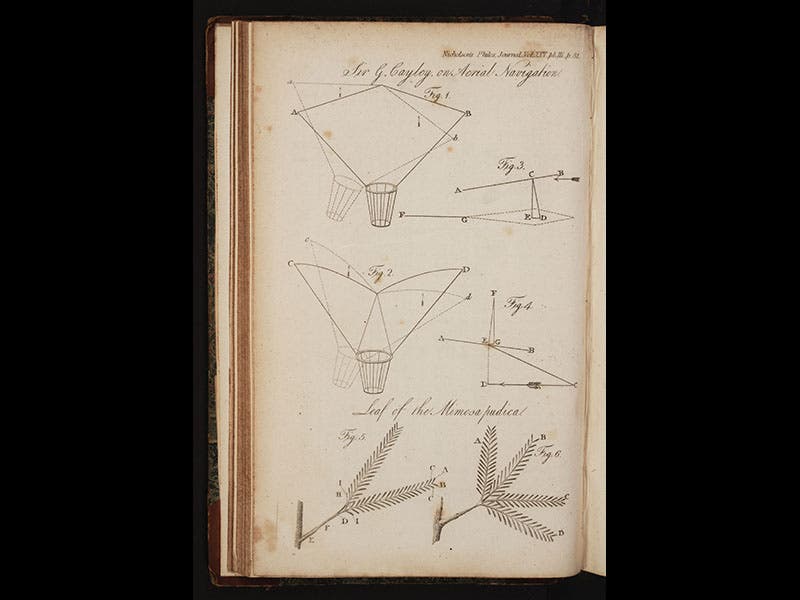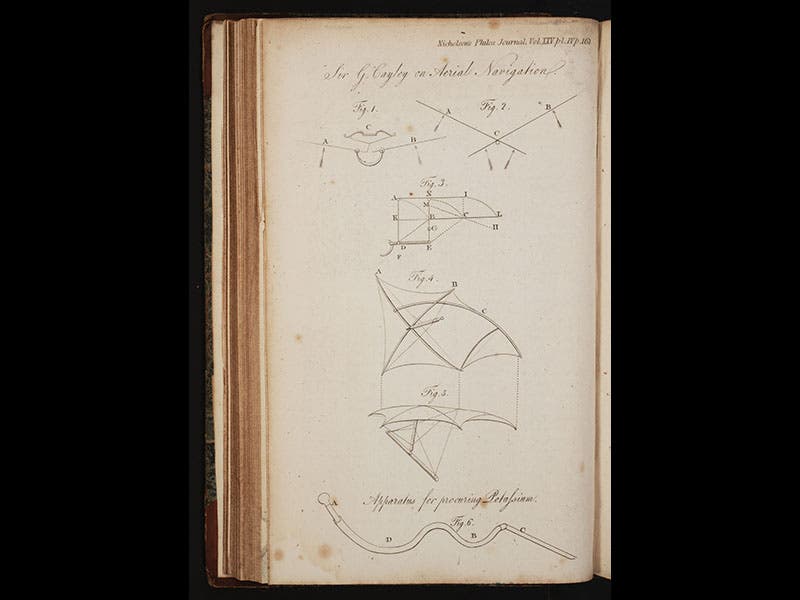 George Cayley, an English engineer, died Dec. 15, 1857, at age 83. Considering that Cayley has been called the father of aviation and the founder of aerodynamics and aeronautics, he is surprisingly little known, especially compared to the celebrated Wright brothers, Octave Chanute, and S.P. Langley. But one hundred years before Orville Wright took flight at Kitty Hawk, Cayley had worked out nearly all of the basic principles of fixed-wing aircraft. He knew the different functions and structural requirements of the wings, tail, stabilizer, and rudder, even the landing gear. He knew that lift, thrust, and control were all separate problems and had to be dealt with separately (most other would-be flight engineers of Cayley's day were toying with ornithopters, or flapping machines, where lift and propulsion were to be supplied by the same mechanism). The only problem Cayley could not solve was power, since the engines of his day, especially the steam engine, were much too heavy and massive to be used on a flying machine. Thus a successful aircraft had to wait until lighter engines were available, which is one of the reasons why a century elapsed between Cayley and the Wrights. Cayley published the results of his theoretical work in three classic papers that appeared in 1809-1810 in three issues of A Journal of Natural Philosophy, Chemistry, and the Arts (often referred to as Nicholson's Journal, but you will not find it in any library under that title).  We have this journal, and these three papers, in our serials collection.  The second, third, and fourth images above are from this series of papers.

Cayley turned to balloons for many years, and then in 1852 he returned to the problem of heavier-than-air craft with a proposal for a glider, which he published in Mechanics' Magazine (first image), coyly calling his invention a "governable parachute".  This craft was actually built, and it flew briefly in 1853.  Several replicas of Cayley's glider have been constructed and flown in modern times, including one in Yorkshire in 2009 (fifth image).

Since he was a baronet, Cayley has a splendid oil portrait, by Henry Briggs, in the National Portrait Gallery, London (sixth image).

Dr. William B. Ashworth, Jr., Consultant for the History of Science, Linda Hall Library and Associate Professor, Department of History, University of Missouri-Kansas City. Comments or corrections are welcome; please direct to ashworthw@umkc.edu.