Scientist of the Day - Henri-Joseph Redouté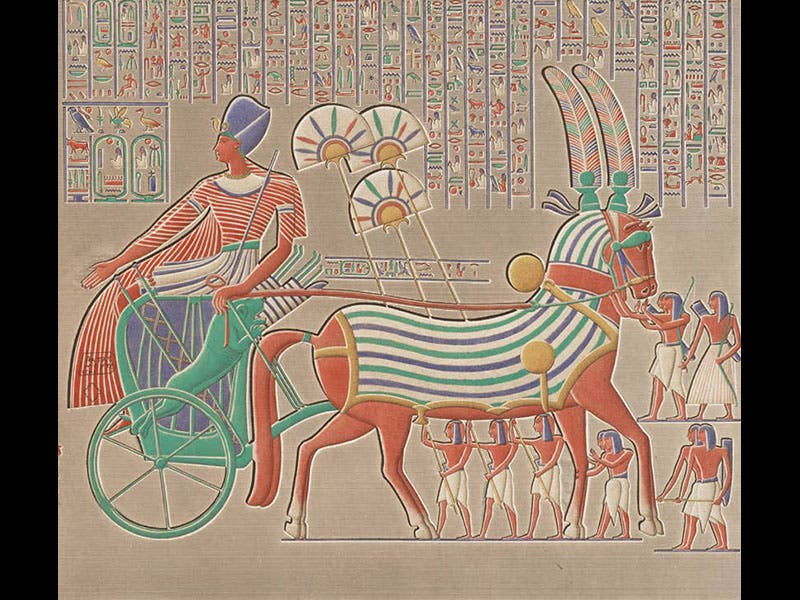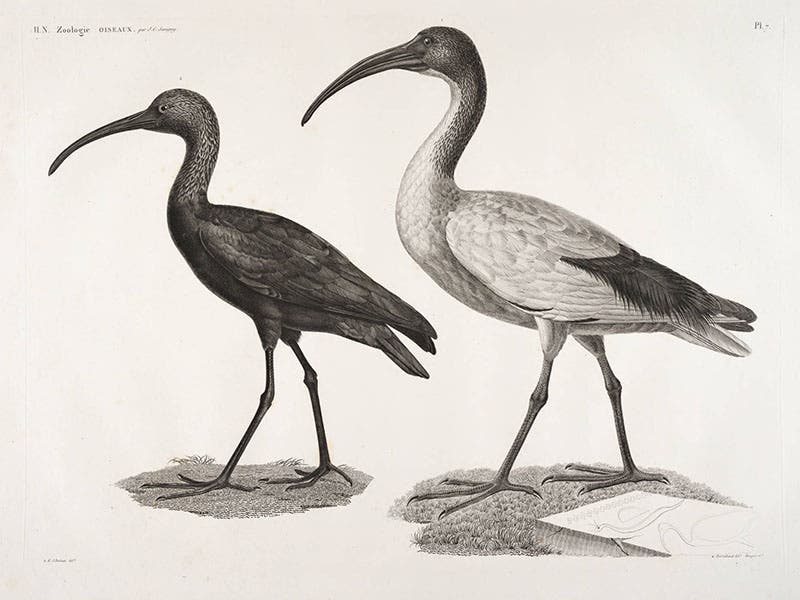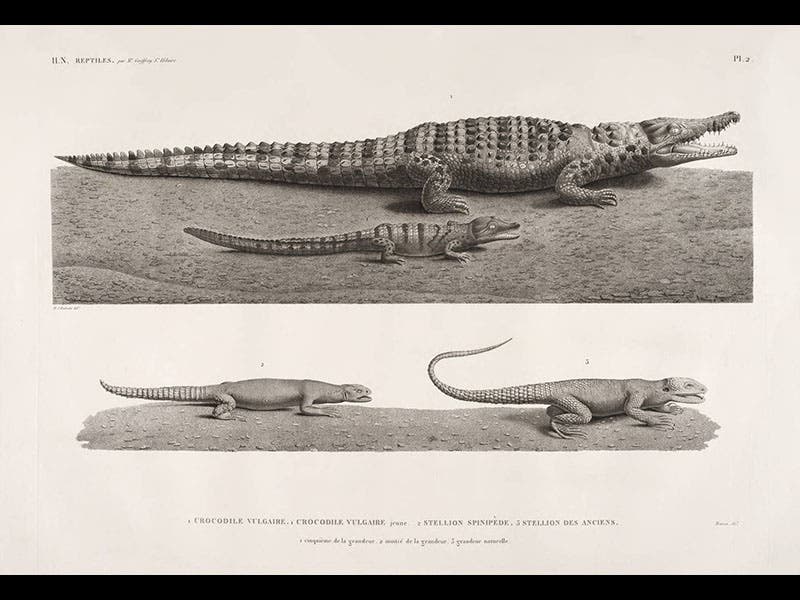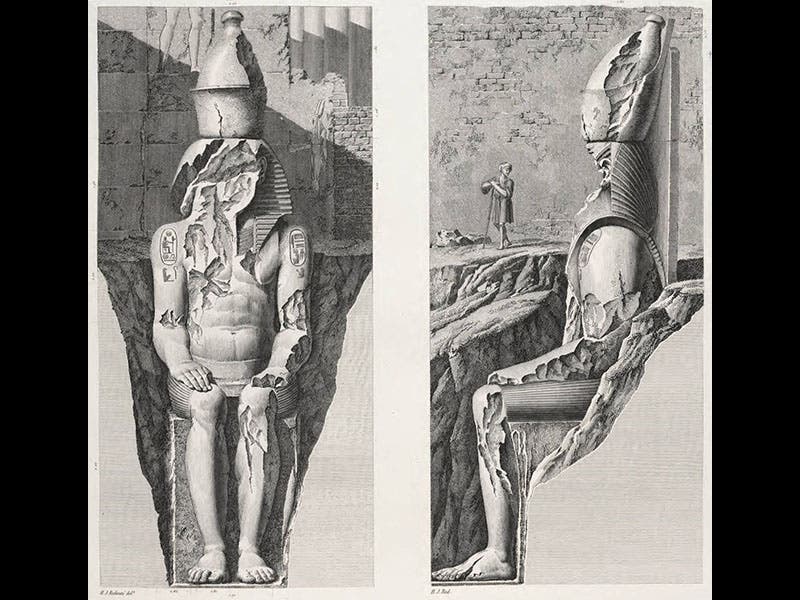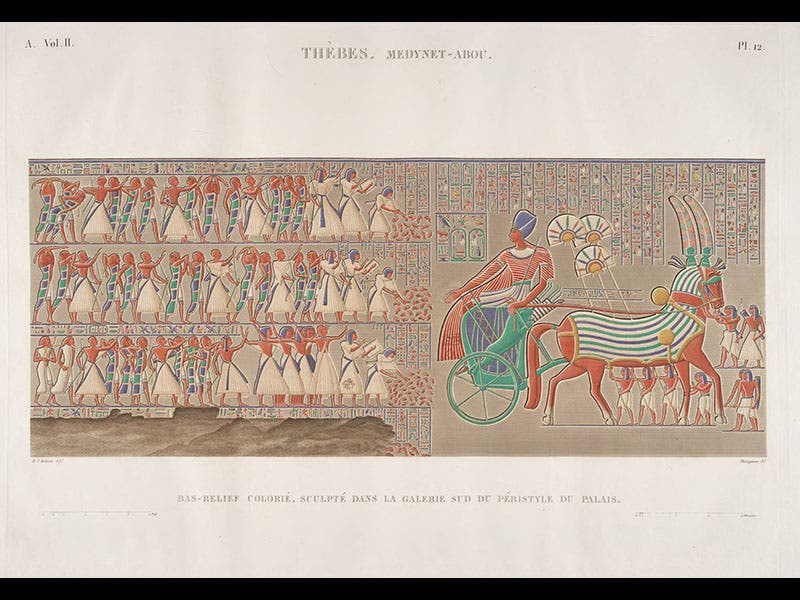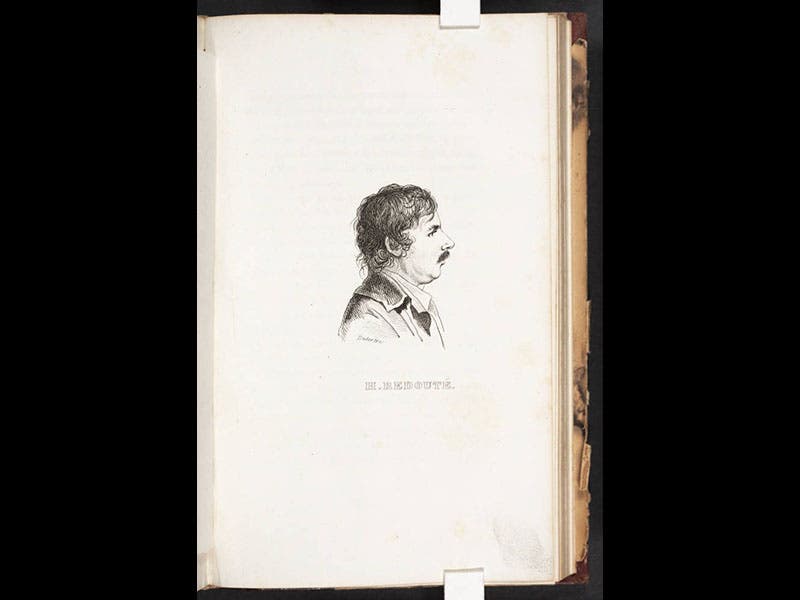 Henri-Joseph Redouté, a Belgian artist, was born May 25, 1766.  Henri-Joseph was the younger brother of Pierre-Joseph, also an artist, who would become quite famous for painting the roses, lilies, and other flowers of Malmaison, the estate of Napoleon's wife, Josephine (we featured Pierre-Joseph as a Scientist of the Day on June 20, 2016).  But Henri-Joseph had an opportunity that was denied his brother; he was invited to accompany Napoleon on his 1798 invasion of Egypt, as one of about 150 savants and artists who were to capture the country much more effectively with their measurements and sketches than Napoleon's armies, who did not have much luck at their task. Henri-Joseph functioned primarily as a zoological artist, drawing ibises, crocodiles, spiny-tailed lizards, and electric fish, and many of his sketches were engraved as illustrations for the magnificent Description de l'Égypte, published between 1809 and 1828 (second and third images above).

Occasionally Redouté was given the chance to sketch antiquities, a pleasurable task that was usually co-opted by one of the many engineers, and several of Redouté's drawings made their way into the Description.  He drew a colossus found at Luxor, from the front and the side (fourth image) and he also copied a bas-relief in the royal palace at Medinet Habu, which was printed in glorious color in the Description.  We show above both a detail (first image) and the entire engraving (fifth image).

Like most of the savants, Redouté sat for a portrait sketch by another expedition artist, André Dutertre, and this portrait was published, with all the others, in Marie Roch Reybaud's Histoire (1830-36) of the Egyptian expedition (sixth image).  We exhibited Reybaud's book, and the engraving of Redouté's drawing of the white and black ibises, in our 2006 exhibition, Napoleon and the Scientific Expedition to Egypt, although it seems we did not mention Redouté by name anywhere in the entire exhibition.  We are making up for that now.

Dr. William B. Ashworth, Jr., Consultant for the History of Science, Linda Hall Library and Associate Professor, Department of History, University of Missouri-Kansas City. Comments or corrections are welcome; please direct to ashworthw@umkc.edu.