Scientist of the Day - James Basire III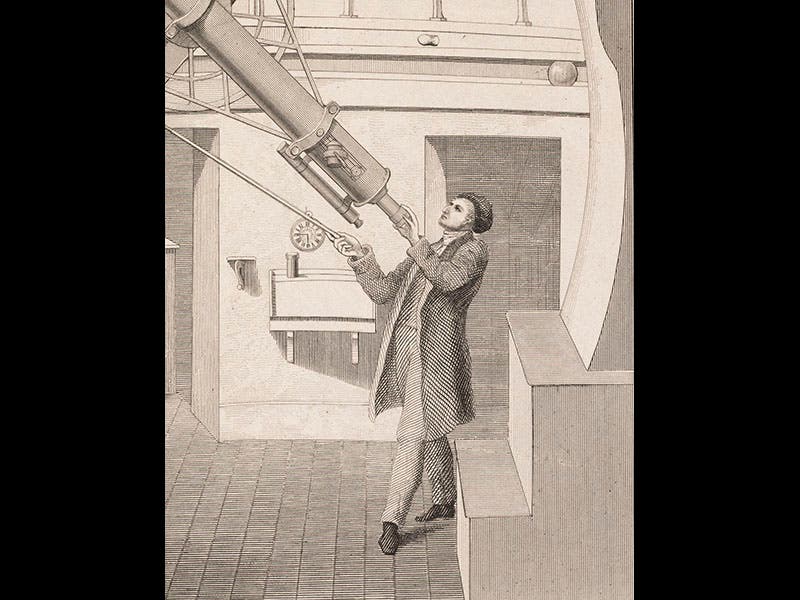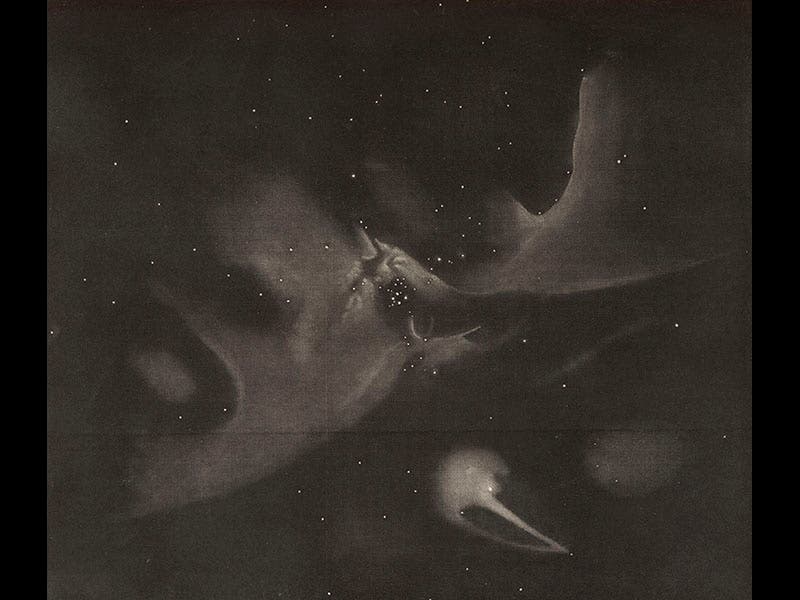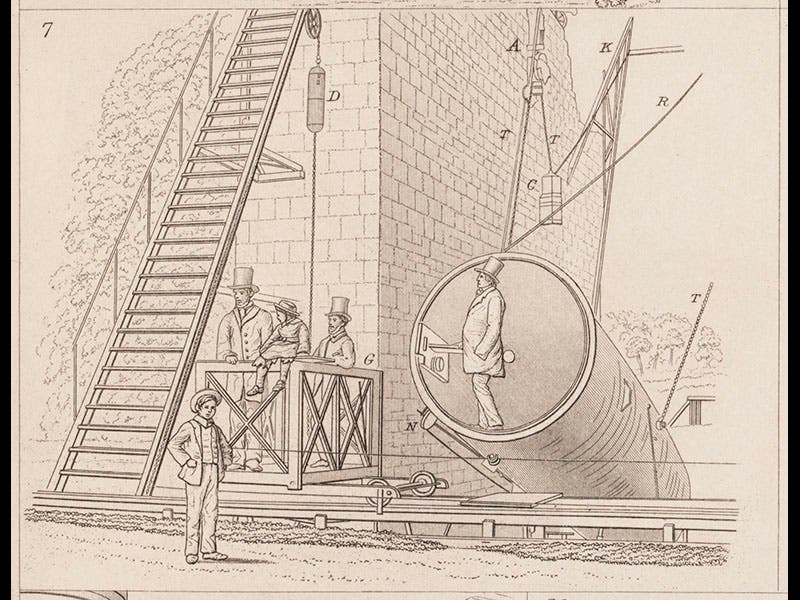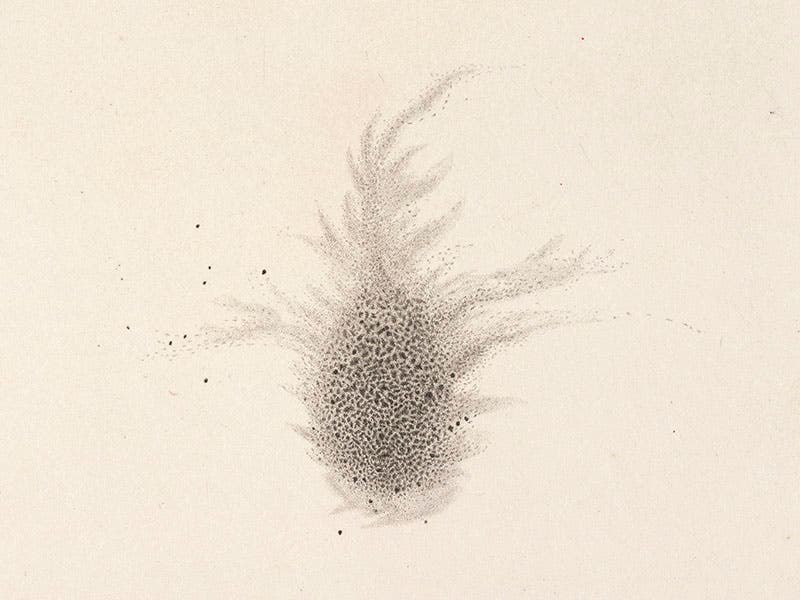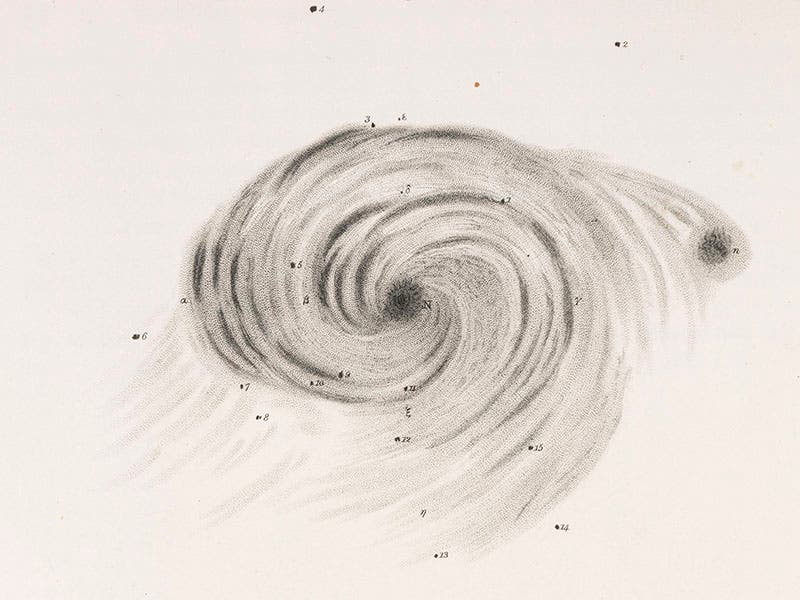 James Basire III, a London engraver, died May 17, 1869; his date of birth is unknown.  His grandfather, James I, was also an engraver, as was his father James II.  Somehow, James I hooked up with the Royal Society of London and became the unofficial engraver for many of the figures that were printed in the Society's journal, the Philosophical Transactions.  James II seems to have inherited the post, engraving such well-known illustrations as William Buckland's depictions of the Kirkdale cave in Yorkshire, an engraving we reproduced when Buckland was our Scientist of the Day several years ago.

James III was equal to his pedigree, and for more than forty years he engraved scientific illustrations for the Royal Society, as well as for the Royal Astronomical Society.  He specialized in engraving nebulae, such as the Great Nebula in Orion, which attracted the attention of a number of different astronomers, who produced a variety of drawings, which Basire then turned into prints.  We see above the engraving of William Lassell's drawing of 1854 (second image).

Basire was also often called upon to engrave the telescopes used by these astronomers to observe deep-sky objects.  Our first image is a detail of the 5" equatorial refractor of William Henry Smyth, with Smyth at the eyepiece, engraved by Basire for Smyth's book, Aedes Hartwellianae (1851).  We also see a detail of a plate providing 11 views of the large 72" reflector of William Parsons, Lord Rosse, erected in Ireland in 1844 (third image).  Rosse's second most famous discovery made with his Leviathan was the shape of the Crab Nebula, which he named and Basire engraved (fourth image).

Rosse's most famous discovery was that some nebulae have spiral shapes, most notably M51, the Whirlpool nebula.  Basire played a small role in the announcement, engraving M51 for the Philosophical Transactions of 1850 (fifth image).

James Basire III lived until 1869, but little is known about his life, or the lives of his father and grandfather.  No portrait is known of any of the three.  And to make matters more difficult, each of them signed their engravings the same way: J. Basire sc. Since James II lived until 1822, and James III was active at the same time, it is sometimes impossible to determine which Basire was responsible for a particular engraving.  All of the images above, however, can be reliably attributed to James III, as he was the only one alive at the time.

Dr. William B. Ashworth, Jr., Consultant for the History of Science, Linda Hall Library and Associate Professor, Department of History, University of Missouri-Kansas City. Comments or corrections are welcome; please direct to ashworthw@umkc.edu.