Scientist of the Day - John Kirk Townsend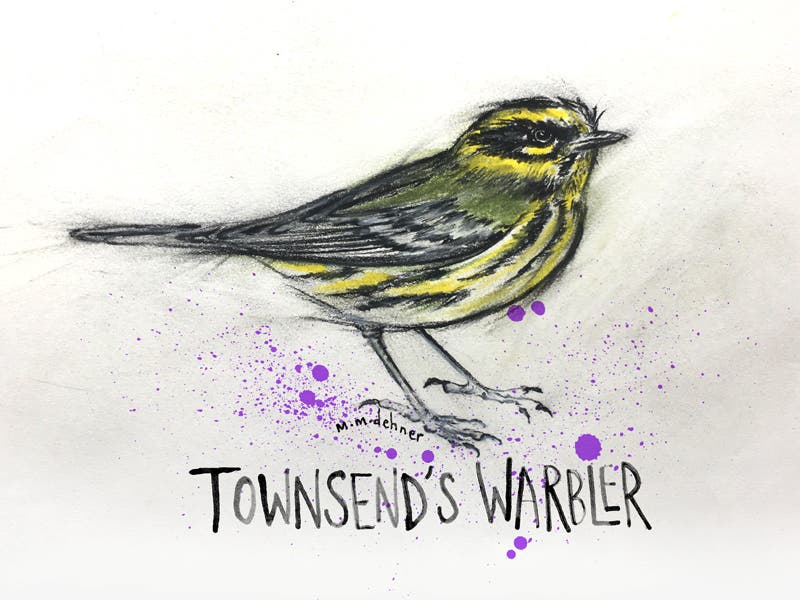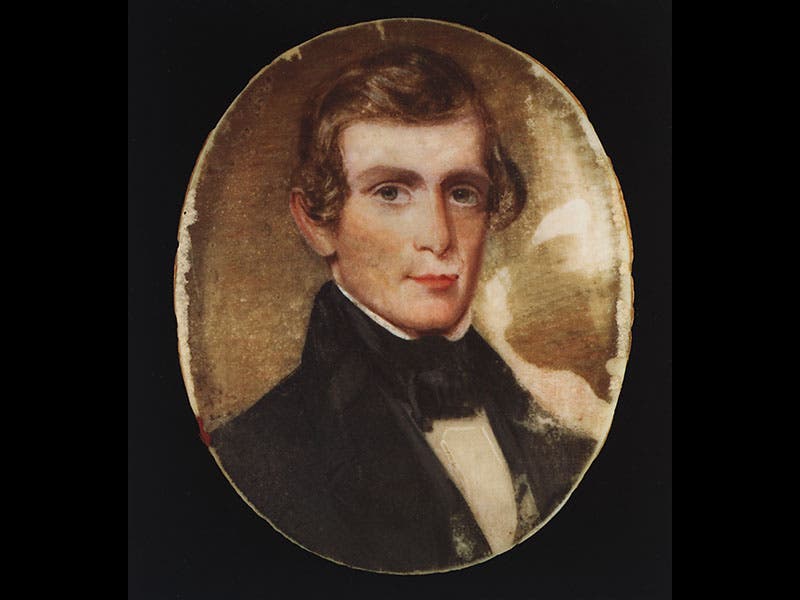 Academy of Natural Sciences of Drexel University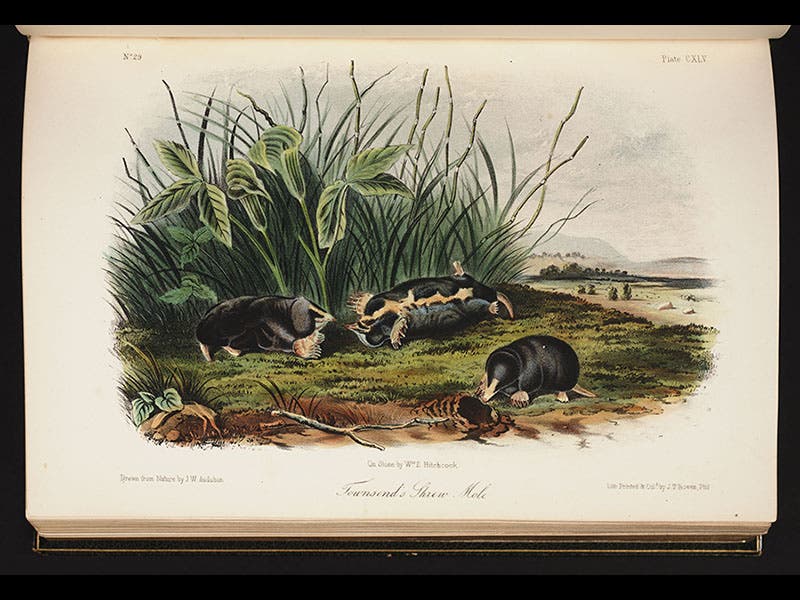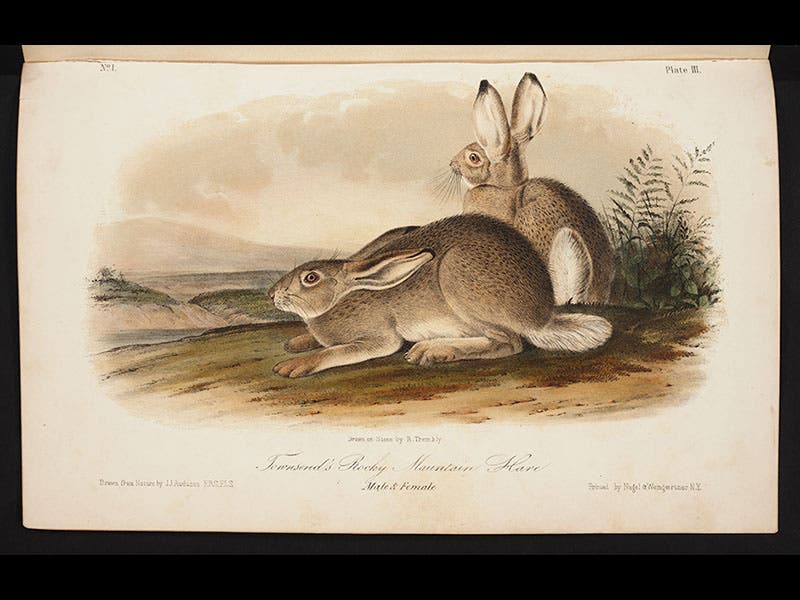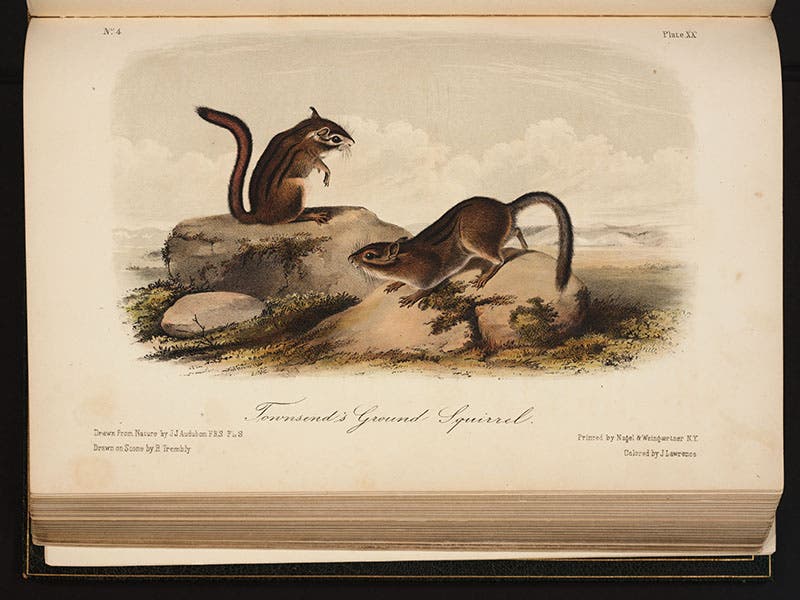 John Kirk Townsend, an American naturalist and explorer, was born Aug. 10, 1809.  Townsend was a young physician in Philadelphia when he got the call in 1834 to accompany Thomas Nuttall on an expedition to the Pacific Northwest (usually known as the Second Wyeth expedition, after the leader, Nathaniel Jarvis Wyeth). Nuttall and Townsend travelled by coach from Philadelphia to Pittsburgh, took a steamship to St. Louis, walked across Missouri to Independence, and there met up with Wyeth and his caravan. Then they went by wagon train up the Platte River into Wyoming, through the South Pass and into Idaho, and then down the Snake and Columbia rivers to Vancouver, thereby becoming the first scientist-explorers to cross the country from Atlantic to Pacific in one continuous trip.

Townsend and Nuttall collected specimens all the way. Townsend discovered a host of new bird and mammal species in the Pacific Northwest, some 30 in all, a few of which would later be named after him, such as Townsend's shrew-mole and Townsend's warbler. Others of his discoveries were named in honor of other naturalists, such as Vaux's swift and the Douglas squirrel. Townsend took his time returning home, as he went by way of Hawaii and then around the Horn, and he did not get back to Philadelphia until 1837, after 3 1/2 years of travel.

Once home, he found, to his distress, that John James Audubon had used dozens of Townsend specimens to create paintings for his Birds of America and had given Townsend no credit.  Audubon would do the same in the Viviparous Quadrupeds of North America.  In fact, one of Audubon's paintings, the basis for two engraved plates in the Birds of America, depicts 11 Western American birds, and every single one was based on a Townsend specimen (sixth image).  This painting is preserved (like all of Audubon's preparatory paintings for the Birds of America) in the New York Historical Society.

Townsend did publish his own Narrative of the expedition (1839), but he had no money for plates and the work is unillustrated.  We have the Narrative in our collection.

Townsend worked for a while at what would become the Smithsonian Institution, and then as a dentist in Philadelphia, but his taxidermic past eventually caught up with him, for he sickened and died in 1851, at age 42, a victim of cumulative arsenic poisoning. Arsenic powder was commonly employed in the preservation of mammal and bird skins, and Townsend had apparently inspired too much of it. He is buried in the Congressional Cemetery in Washington, D.C.

We do not have the folio editions of either the Birds of America or the Viviparous Quadrupeds of North America in the Library, but we do have splendid octavo editions of both, and the octavo Quadrupeds (1849-54) has been the source for our images of Townsend's shrew-mole (third image), Townsend's Rocky Mountain hare (fourth image) and Townsend's ground squirrel (fifth image).  But for the Townsend warbler, we have preferred to use an original sketch by our own Melissa Dehner (first image).  The miniature portrait of Townsend (second image) is at the Academy of Natural Sciences of Drexel University in Philadelphia, which is also the repository for almost all of the specimens that Townsend brought back from his western journey.

Dr. William B. Ashworth, Jr., Consultant for the History of Science, Linda Hall Library and Associate Professor, Department of History, University of Missouri-Kansas City. Comments or corrections are welcome; please direct to ashworthw@umkc.edu.