Scientist of the Day - John Ray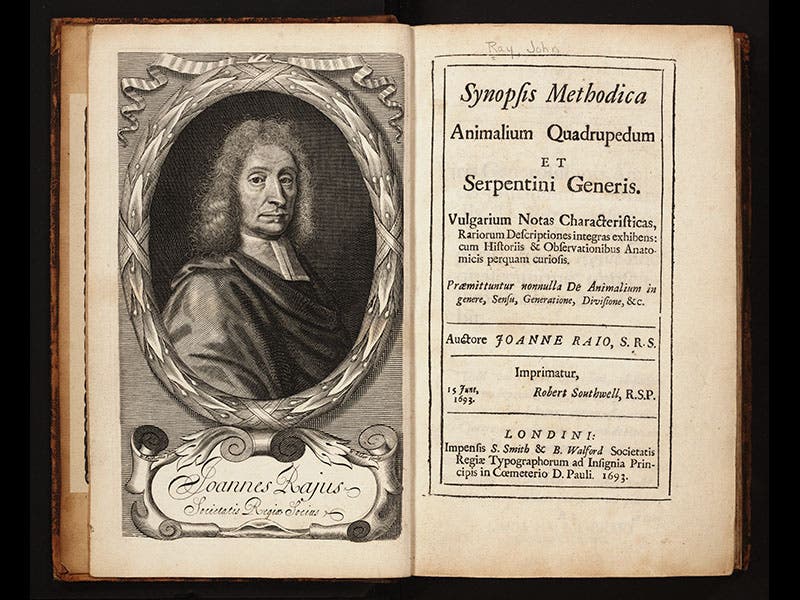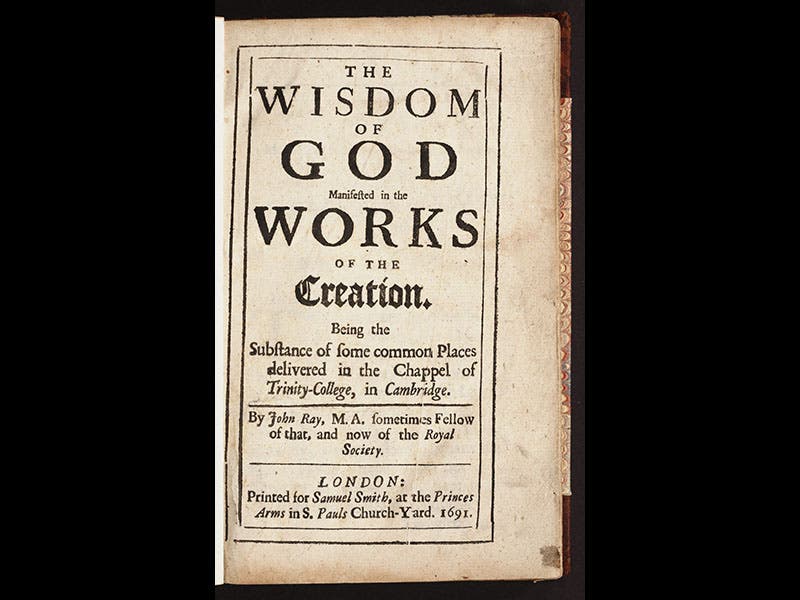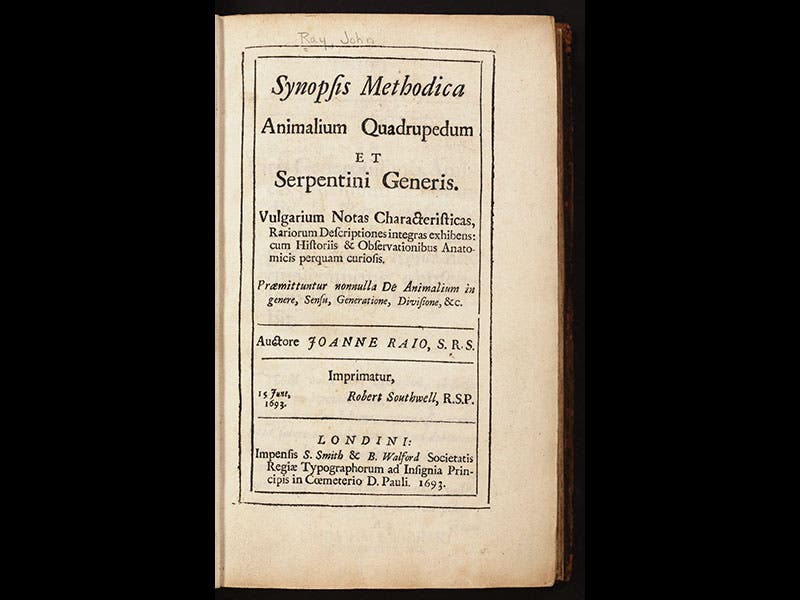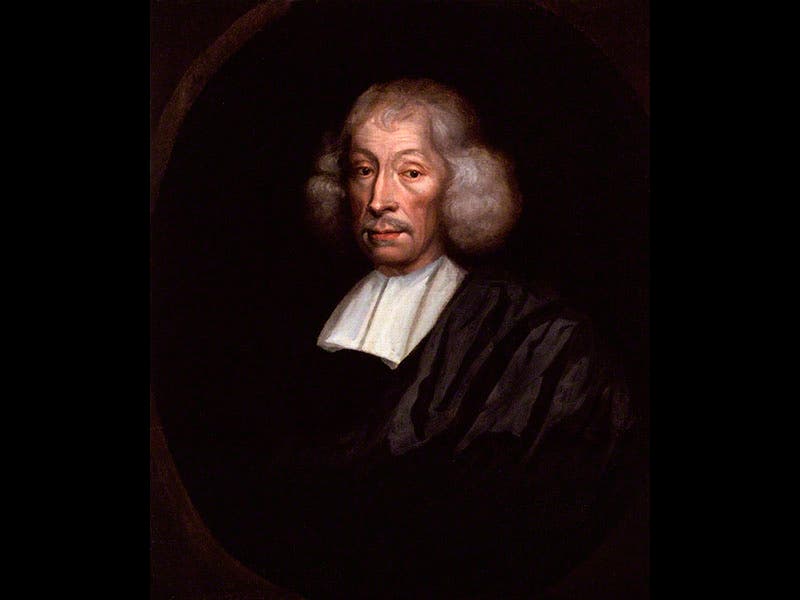 John Ray, an English naturalist and cleric, was born Nov. 29, 1627. We mentioned Ray several days ago on the birthday of Francis Willughby, whose zoological works Ray published when Willughby died suddenly. But Ray was important in his own right, not only as the greatest naturalist in early modern England, but as the founder of a peculiarly English approach to nature known as natural theology. The title of his 1691 book defined the genre: The Wisdom of God as Manifested in the Works of the Creation (second image). Natural theology sought to reveal the design evident in the natural world, and through that design to shed light on the attributes of God the Designer. When William Paley published his Natural Theology in 1802, he was following directly on the heels of John Ray, as were the authors of the 8 Bridgewater Treatises of 1833-36.

Most naturalists of Darwin's era looked upon John Ray as the father of their discipline, and when a group of men in the 1840s organized a society to help fund the publication of specialized treatises in natural history, they called their group the Ray Society. Charles Darwin's two volumes on living barnacles (1851-54) were funded by the Ray Society. We have most, if not all, of the Ray Society publications in the Library, as well as 21 contemporary editions of Ray's own publications, including his important foundation work of zoological taxonomy, the Synopsis of Quadrupeds (1693; third image), which also contains an engraved portrait of Ray by William Faithorne (first image). There is an oil portrait of Ray in the National Portrait Gallery in London, by an unknown artist, but apparently not Faithorne (fourth image).

Dr. William B. Ashworth, Jr., Consultant for the History of Science, Linda Hall Library and Associate Professor, Department of History, University of Missouri-Kansas City. Comments or corrections are welcome; please direct to ashworthw@umkc.edu.