Scientist of the Day - Karl Friedrich von Martius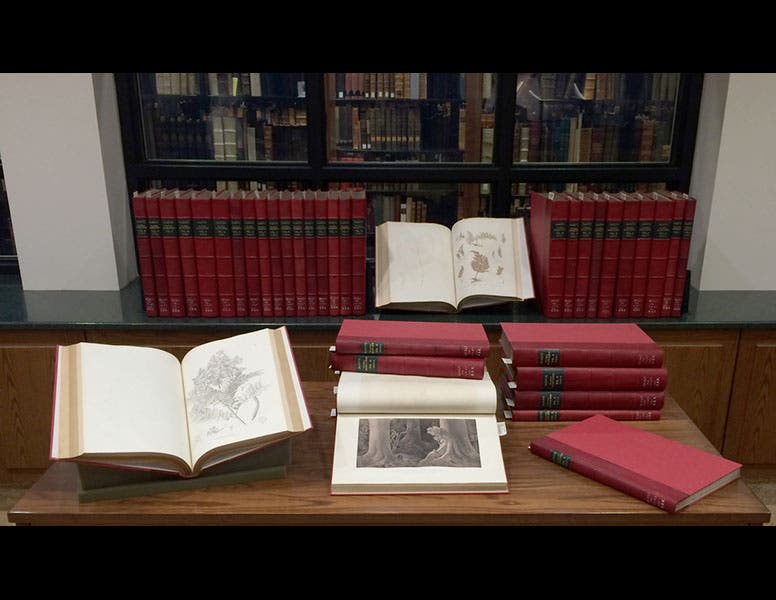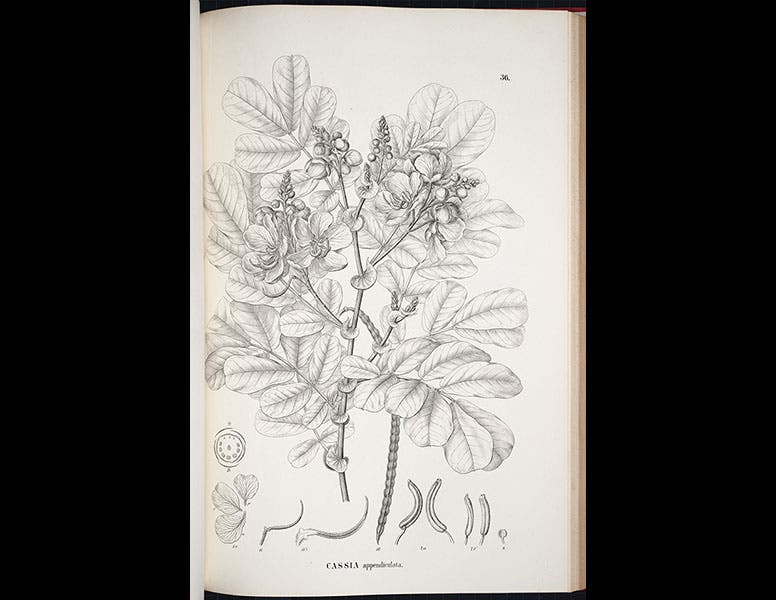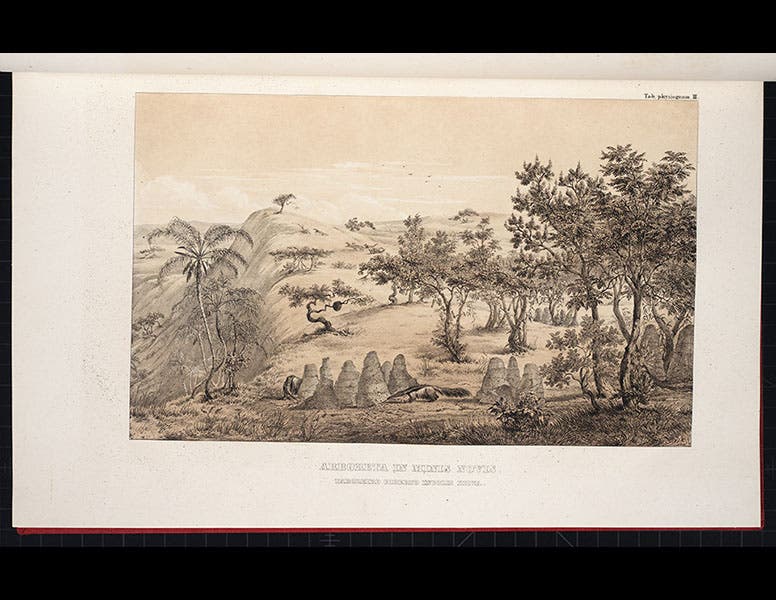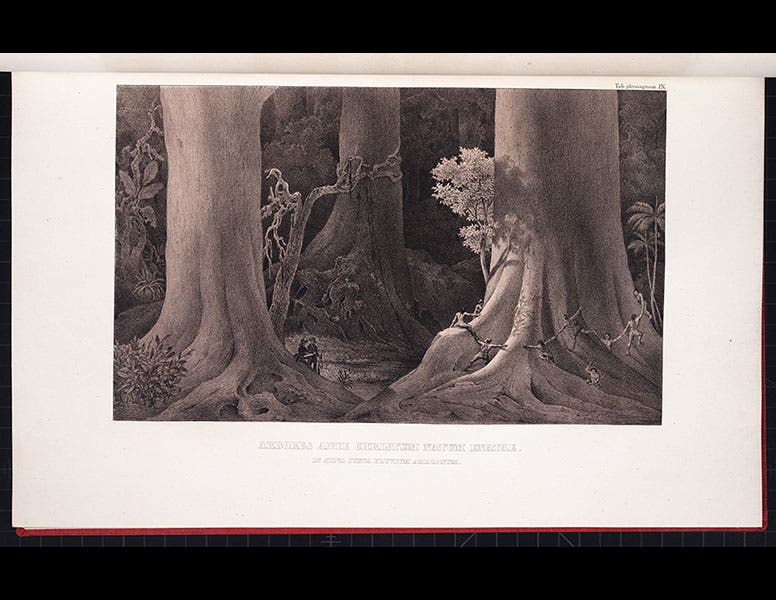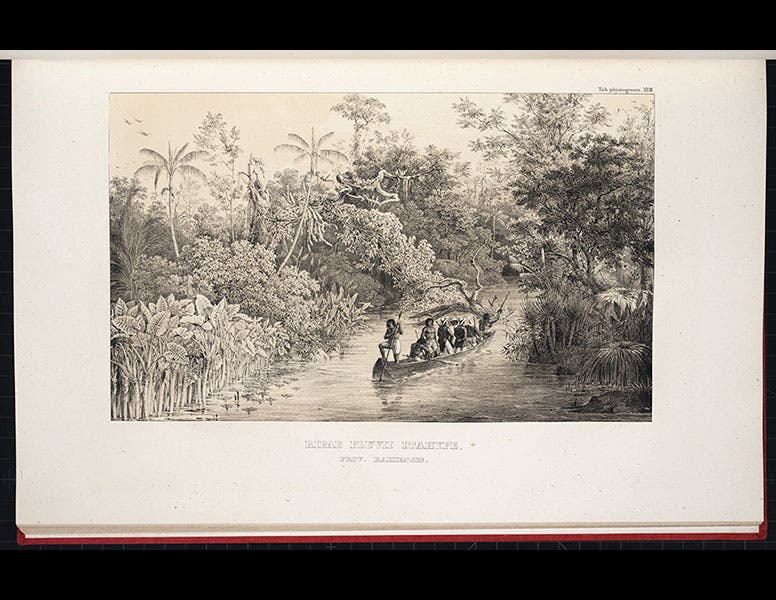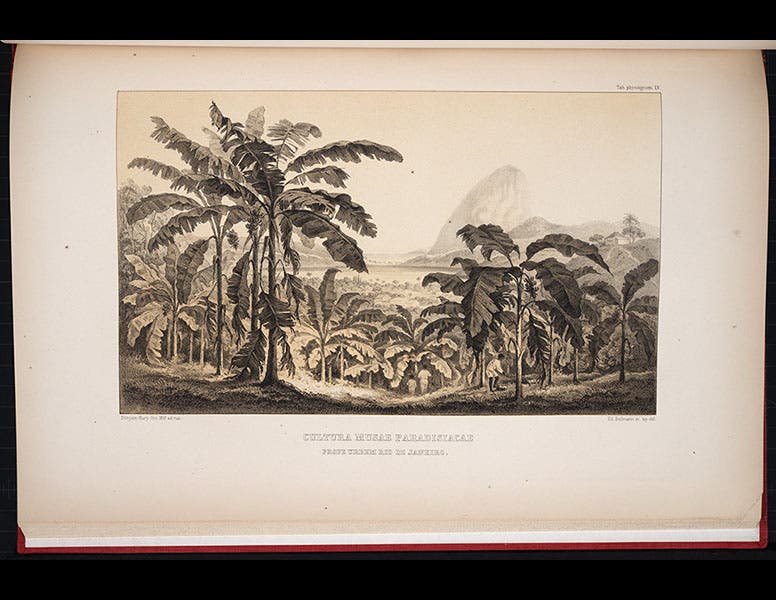 Karl Friedrich von Martius, a German botanist, was born Apr. 17, 1794.  As a young man, Martius became a favorite of the King of Bavaria, and was sent by him in 1817 on a collecting expedition to Brazil. His companion was a zoologist, Johann von Spix. When they returned three years later, Martius had enough plants, seeds, and descriptions to occupy him for the rest of his life. The living plants went into the Bavarian Botanic Garden in Munich, but the dried specimens became the fodder for the truly monumental Flora Brasiliensis, which Martius began in 1840. By the time of his death, he had issued 46 fascicles; the entire work, comprising of 130 fascicles, was completed in 1906. The set is so impressive that we decided to pose all 40 of the red half-morocco volumes outside our Rare Book Vault for a group picture (first image above).

The engravings of plants are attractive, as you can see from two of the opened volumes, and from the Cassia plate above (second image) but the most arresting illustrations are in the first volume, and show scenes of the Brazilian rain-forest.  There are 59 of these lithographs, many of them printed in sepia, and they are truly stunning. One of them is visible at front center in the group photograph, and it and three others can be seen in detail above, including scenes of anteaters feasting on anthills (third image), workers attempting to measure the circumference of a Ficus tree (fourth image), natives negotiating a stream in a canoe (fifth image), and a banana plantation near Rio de Janiero, with Sugarloaf looming in the background (sixth image).

Dr. William B. Ashworth, Jr., Consultant for the History of Science, Linda Hall Library and Associate Professor, Department of History, University of Missouri-Kansas City. Comments or corrections are welcome; please direct to ashworthw@umkc.edu.