Scientist of the Day - Louis Agassiz Fuertes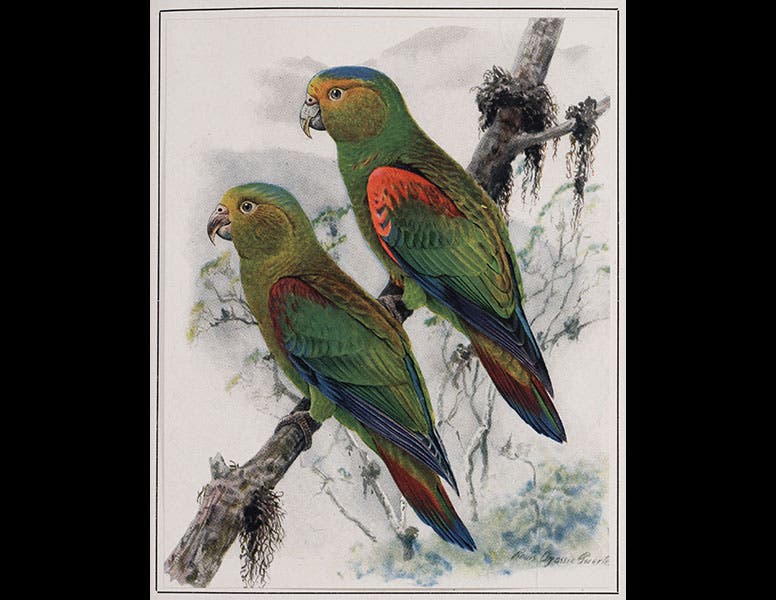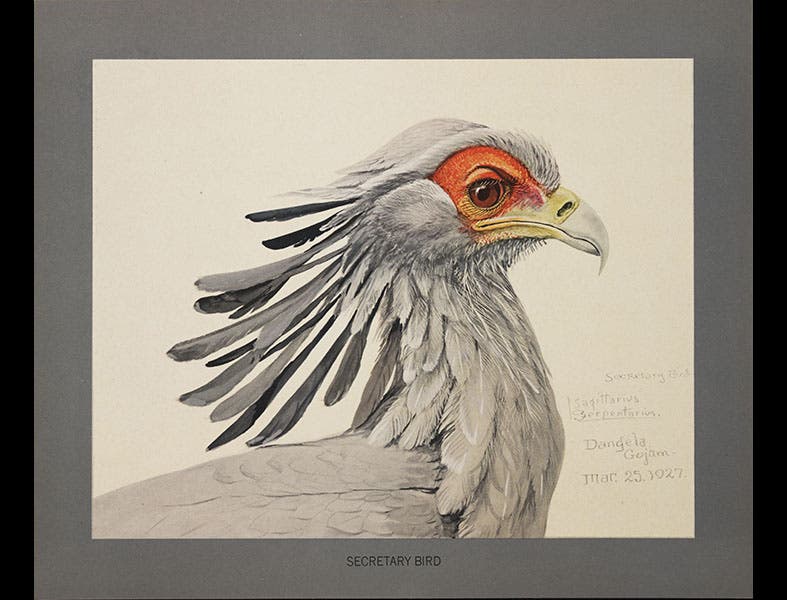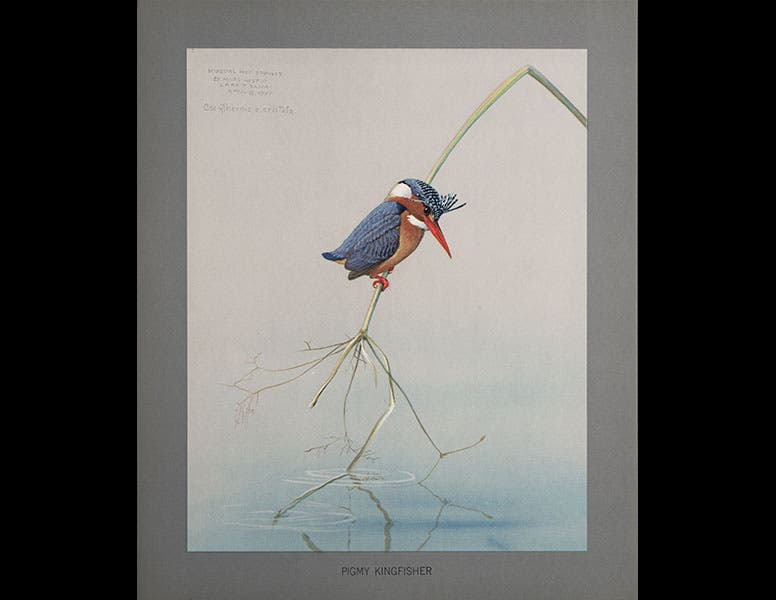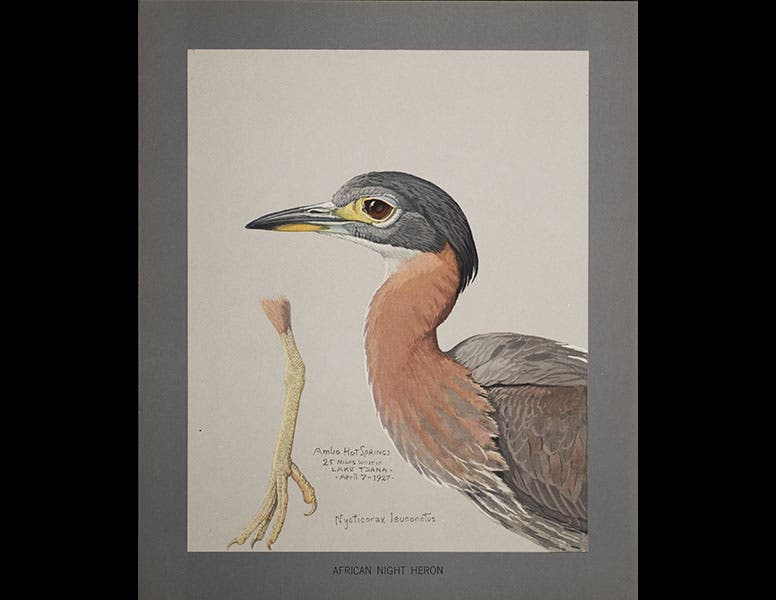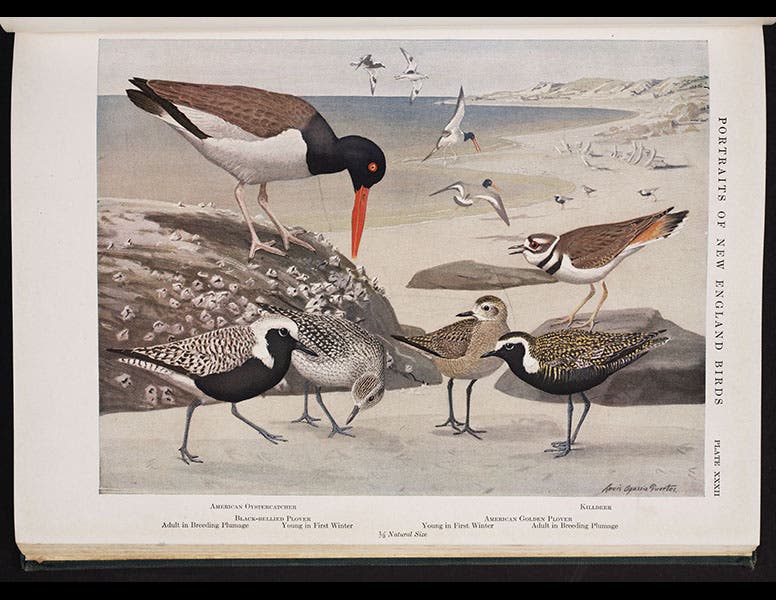 Louis Agassiz Fuertes, an American bird artist, was born Feb. 7, 1874.  Fuertes is considered by many to be the greatest bird painter America has ever produced, eclipsing even John James Audubon for that honor.  When Fuertes made his first appearance at the annual meeting of the American Ornithological Union in Cambridge in 1896, while still a senior at Cornell, he was already getting a favorable comparison with Audubon from the likes of Elliott Coues, the dean of American ornithologists, and Frank Chapman, who would become Curator of Birds at the American Museum of Natural History.

Fuertes always drew from real specimens, usually ones he had shot, skinned, and mounted himself.  He had a keen eye for design, but he never distorted the background for the sake of layout; his birds were always true to their environments, and vice versa.  And his birds have so much life!  Audubon, it has been said, brought birds alive with the force of his personality.  Fuertes imbued his birds with the force of the bird's own personality, and the difference is apparent.

Fuertes went on numerous bird-gathering expeditions; his first was as a participant on the famous Harriman Alaska Expedition of 1899, where a raft of geologists, botanists, and zoologists were invited to join rail tycoon Edward H. Harriman on a cruise to Alaska.  Fuertes was barely 25 years old at the time of his invitation, and yet he held his own in the company of John Muir, John Burroughs, and Robert Ridgway.

He soon had more commissions than he could handle, providing illustrations for articles in journals such as Bird-Lore and National Geographic, and for large monographs, such as the enormous two-volume Birds of New York by Elon Howard Eaton (1910-14), which has 106 color plates by Fuertes (and which we have in the Library).

In 1927, Fuertes joined the Field Museum/ Chicago Daily News expedition to Abyssinia (Ethiopia), where he literally had a field day, collecting hundreds of specimens and painting many of them.  Fuertes was apparently the most likeable of colleagues; he was unfailingly cheerful, always did his share of the scut work in camp, was an excellent cook, could fix just about anything, and was a superb taxidermist.  Upon his return, he packed up his 113 sketches and watercolors and went off with his wife to show them to Frank Chapman; on the return trip, his car was rammed by a train at a rail crossing and he was killed.  He was 53 years old. His wife was seriously injured, but the artwork was unscathed.  They were purchased by a wealthy member of the Abyssinian expedition and given to the Field Museum in Chicago.  In 1930, the Museum published a portfolio reproducing 32 of the paintings, using expensive 8-color offset lithography.  We have this work in our Library, and we reproduce three of the prints above: a Secretary bird (second image), a Pigmy kingfisher (third image) and an African Night heron (fourth image).

The other images show Fuertes' parrot, named by Chapman and painted by Fuertes for the American Museum Journal (1918; first image), and some shore birds, including an oystercatcher and killdeer, as printed in New England Birds (1932).  The portrait shows Fuertes in his studio at Cornell.

Dr. William B. Ashworth, Jr., Consultant for the History of Science, Linda Hall Library and Associate Professor, Department of History, University of Missouri-Kansas City. Comments or corrections are welcome; please direct to ashworthw@umkc.edu.