Scientist of the Day - Louis-Bernard Guyton de Morveau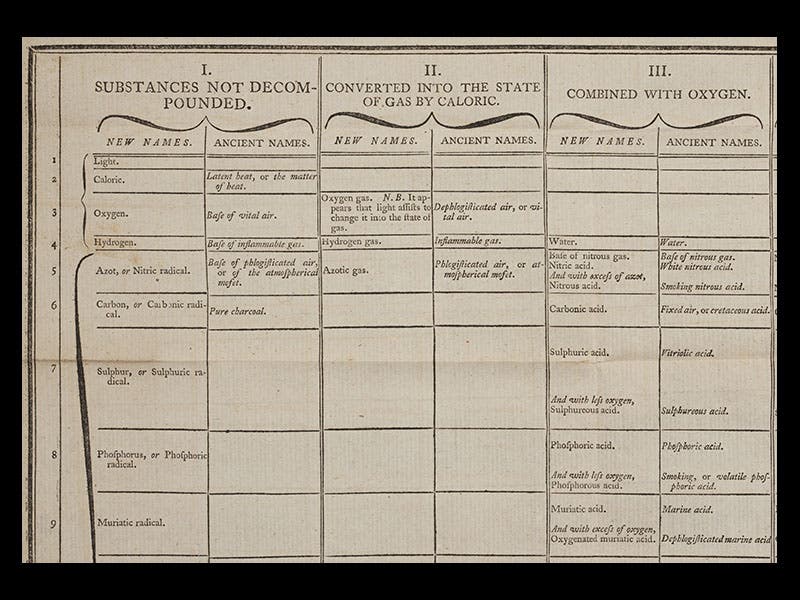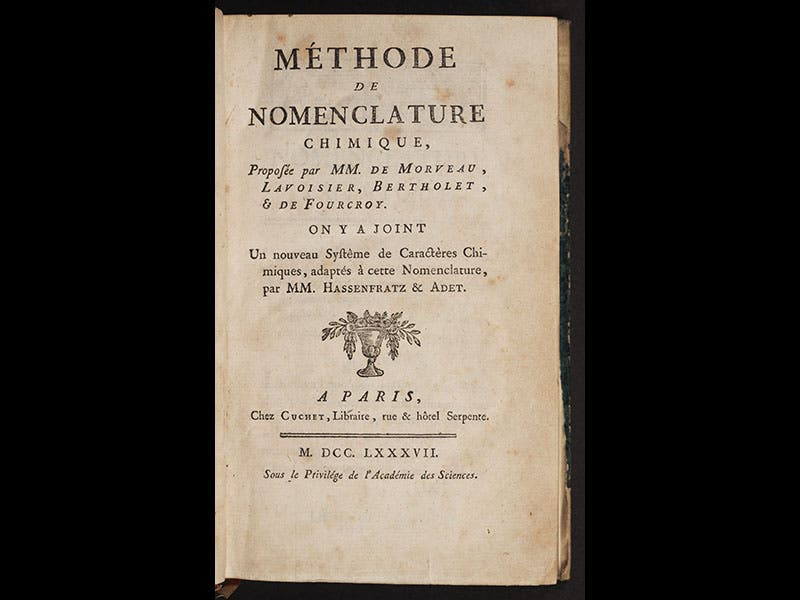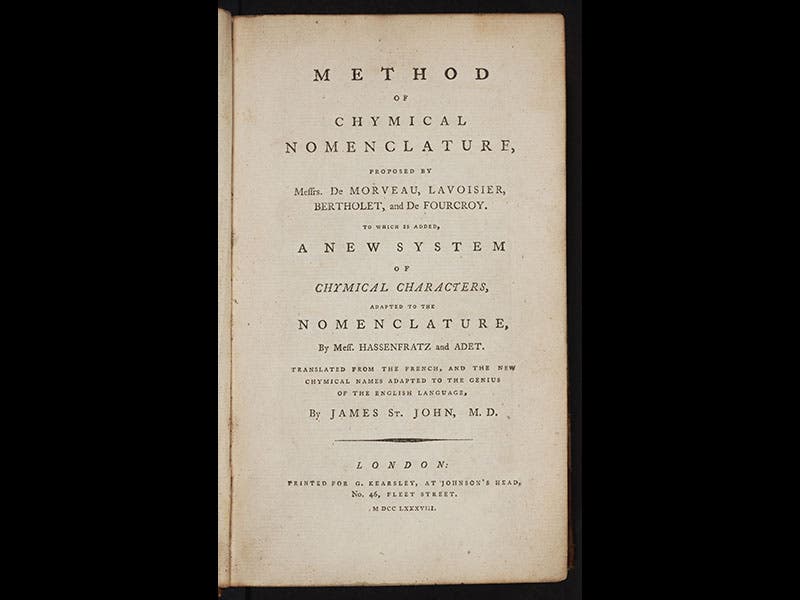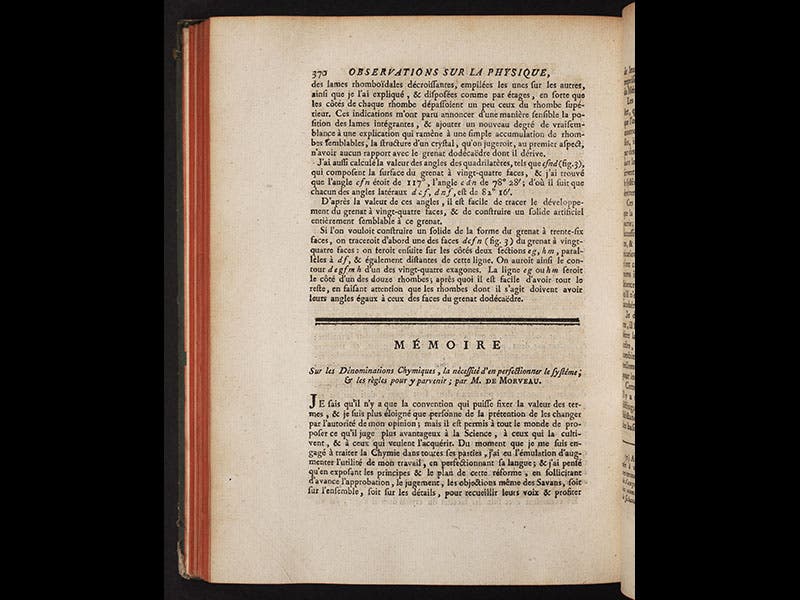 Louis-Bernard Guyton de Morveau, a French chemist, was born Jan. 4, 1737. Up until 1780, chemical nomenclature was a source of considerable confusion for chemists. Chemical compounds had names like oil of vitriol, liver of sulfur, butter of antimony, and Glauber's salt. Such names were of little use in indicating the constituents of compounds. Guyton de Morveau wrote a short paper in 1782 in a journal, Observations sur la Physique, in which he suggested that: a) elements should have simple names, and b) compounds should have names that indicate their elemental make-up. So he recommended that we use names such as vitriolic acid, vitriol of manganese, vitriol of lead, for anything that contains vitriol. In 1782, no one knew that vitriol was actually a compound made of sulfur and oxygen.
In 1785, Guyton de Morveau met Antoine Lavoisier, who had just discovered the important role of oxygen in chemical reactions, and the two decided to continue Guyton's reform of nomenclature, but now incorporating Lavoisier's new oxygen theory of combustion. In 1787, Guyton de Morveau, Lavoisier, and two other chemists published Méthode de nomenlature chimique, in which vitriolic acid became sulfuric acid, and other vitriolic compounds took on names like copper sulfate, iron sulfide, or sodium sulfite. In every case, the form of sulfate, sulfite, or sulfuric reveals the proportions of sulfur and oxygen in the compound, or, in the case of sulfide, that there is no oxygen in the compound at all. If these names sound familiar, it is because the nomenclature of Guyton de Morveau and Lavoisier is the basis of our modern chemical nomenclature. It was also the starting point for the great chemical revolution of the late 18th century. Guyton survived the French Revolution (unlike Lavoisier) and died in 1816.
The Méthode was translated into English in 1788, and both the French and English editions have large folding tables in which the new chemical nomenclature is laid out.  We have both editions in the Library; we show above (first image) a small portion of the English table, so that some of the old and new names can be read.  We also reproduce the title pages of the two editions of the Méthode (second and third images), and the first page of Guyton de Morveau's 1782 paper that began the nomenclature reform (fourth image). The portrait is from the Library of Congress online portrait collection (fifth image).
In 1798, Guyton de Morveau married Claudine Picardet, a remarkable woman chemist, best known for her efforts in translating the works of such chemists as Carl Scheele into French.  The Baroness Guyton-Morveau, as she came to be known, will be the subject of a future Scientist of the Day entry, when her birthday rolls around next August.
Dr. William B. Ashworth, Jr., Consultant for the History of Science, Linda Hall Library and Associate Professor, Department of History, University of Missouri-Kansas City. Comments or corrections are welcome; please direct to ashworthw@umkc.edu.