Scientist of the Day - Max Delbrück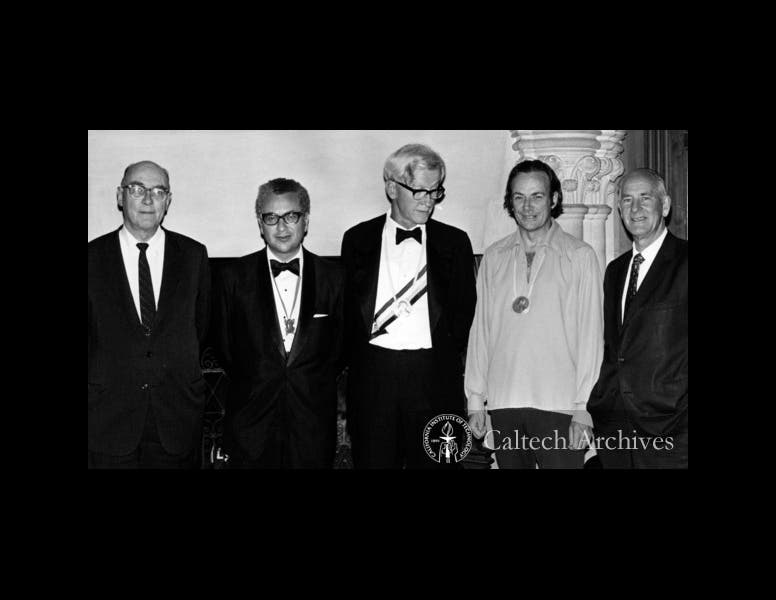 Max Delbrück, a German physicist and biologist, was born Sep. 4, 1906. Delbrück was trained in physics during the heady rise of quantum mechanics in the 1920s, and he spent a year with Niels Bohr in Copenhagen in 1931-32. It seems to have been Bohr who inspired Delbrück to apply physics to the problem of life and its replication. After moving to the United States upon the rise of Nazism, Delbrück began working on bacteriophages, commonly called "phages," which are viruses that infect bacteria, using the bacteria host to provide the tools and environment necessary for replication. Working at Caltech and at Cold Spring Harbor Laboratory on Long Island, Delbrück assembled a "Phage Group", and they were able to work out the physics of the gene, showing under what conditions genetic information would be stable, and when it might break down, as in a mutation. One of the group, Alfred Hershey, proved in 1952 that the genetic information is carried by DNA, and not by the proteins in the phage (this had been discovered already in 1944 by a biochemist, Oswald Avery, but even in those days, biochemists and molecular biologists didn't really understand one another).

In 1944, Erwin Schrödinger, another famous physicist dabbling in biology, wrote a modest little book, What is Life?, in which he tried to show how some of the problems of biology could be attacked by physicists, and the example he used of a successful strategist was Delbrück. James Watson, who would co-discover the structure of DNA in 1953, had taken courses with Delbrück at Cold Spring Harbor, but he confessed that it was the Delbrück of Schrödinger's book, not the real life Max, who was his hero and inspiration. The three leaders of the Phage Group, Delbrück (often referred to as the Pope), Hershey (the Saint) and Salvador Luria (the Priest), shared the Nobel Prize in Medicine/Physiology in 1969.

The images above show, in order: Delbrück riding a bicycle at Caltech; a caricature of Delbrück in the Caltech archives; Delbrück (standing) with Luria in 1941. The last photo, taken in 1969, shows 5 Caltech Nobelists at one gathering; Delbrück is in the center, either admiring Richard Feynman's medal, or wondering, "How come I had to wear a suit?"

Dr. William B. Ashworth, Jr., Consultant for the History of Science, Linda Hall Library and Associate Professor, Department of History, University of Missouri-Kansas City. Comments or corrections are welcome; please direct to ashworthw@umkc.edu.