Scientist of the Day - Sébastien Le Clerc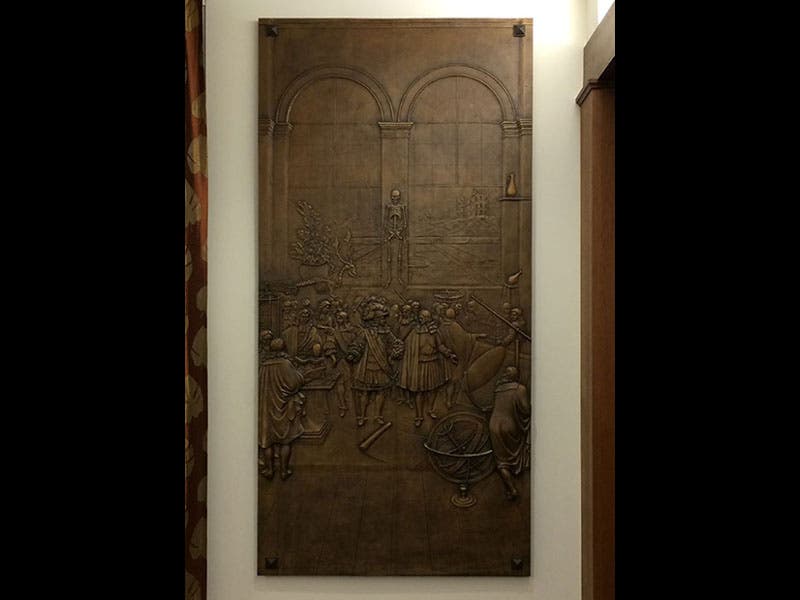 Sébastien Le Clerc, a French artist and engraver, was born Sep. 26, 1637. When Louis XIV established the Académie Royale des Sciences in Paris in 1666, Le Clerc was at the same time appointed engraver to the king, and thus he fell into the position of illustrating the work of the Academy in its scientific publications. When Claude Perrault embarked on the ambitious program of dissecting and analyzing the exotic animals in the King's menagerie, it was Le Clerc who did all the drawings and engravings for the published work. We see above the external appearance and internal workings of a gazelle (second image) and a tortoise (third image). Le Clerc also designed the headpieces, tailpieces, and decorated initials for the book, Mémoires pour servir a l'histoire naturelle des animaux (1676). One of the headpieces shows Perrault, the anatomists, and Le Clerc, hard at work (fourth image). We acquired this book in 1996 as our so-called "millionth volume," in celebration of the Library's fiftieth anniversary. We also displayed it in our 2009 exhibition, The Grandeur of Life, open to Le Clerc's engraving of the chameleon (and we added the porcupine image for the web exhibition).

One of Le Clerc's most famous engravings, which appears as a frontispiece in the Memoires, shows King Louis XIV visiting the Academy, an event that had not yet occurred when Le Clerc conceived the scene in 1671 (fifth image). The detail (first image) shows Louis (with the hat), and some of the Academicians contemplating the newly invented air pump. The Library owns a large bronze wall panel based on this engraving, commissioned when the Library annex was built in 1967. It was originally installed on an outside wall of the annex, but had to be moved inside to the auditorium when another addition was constructed (sixth image).

Dr. William B. Ashworth, Jr., Consultant for the History of Science, Linda Hall Library and Associate Professor, Department of History, University of Missouri-Kansas City. Comments or corrections are welcome; please direct to ashworthw@umkc.edu.