Scientist of the Day - Theodor de Bry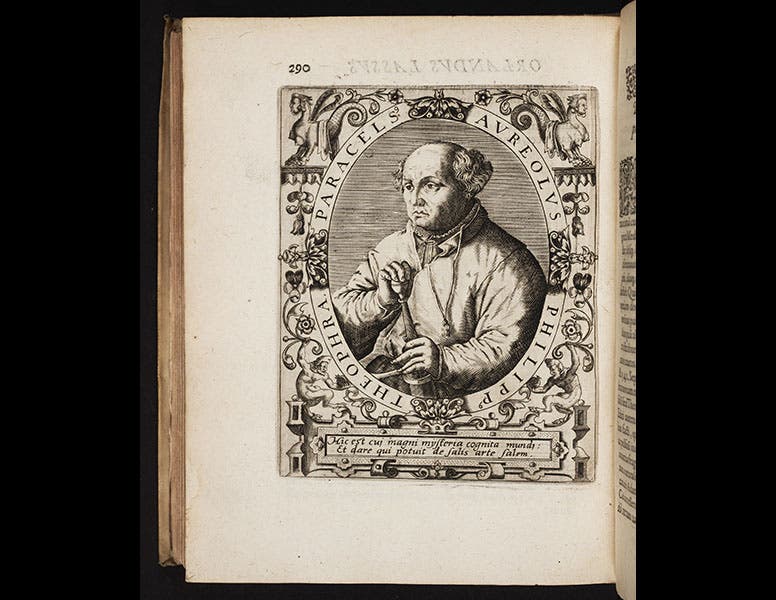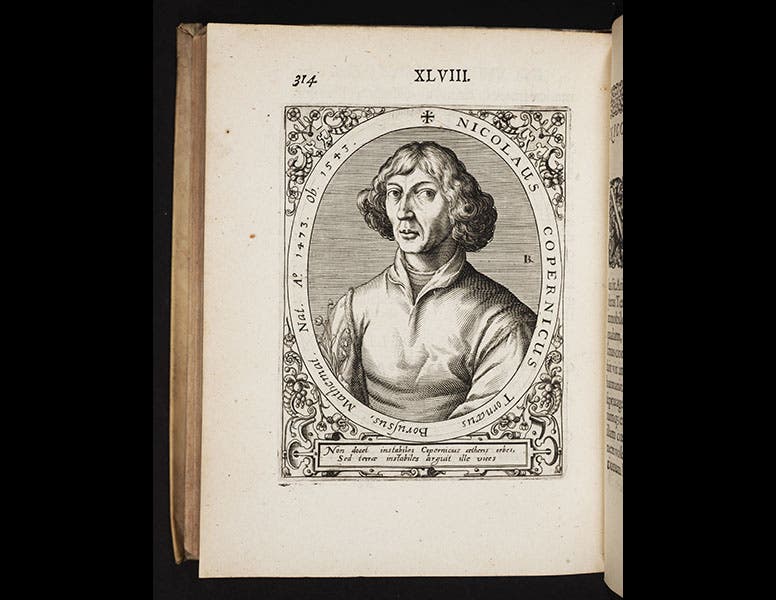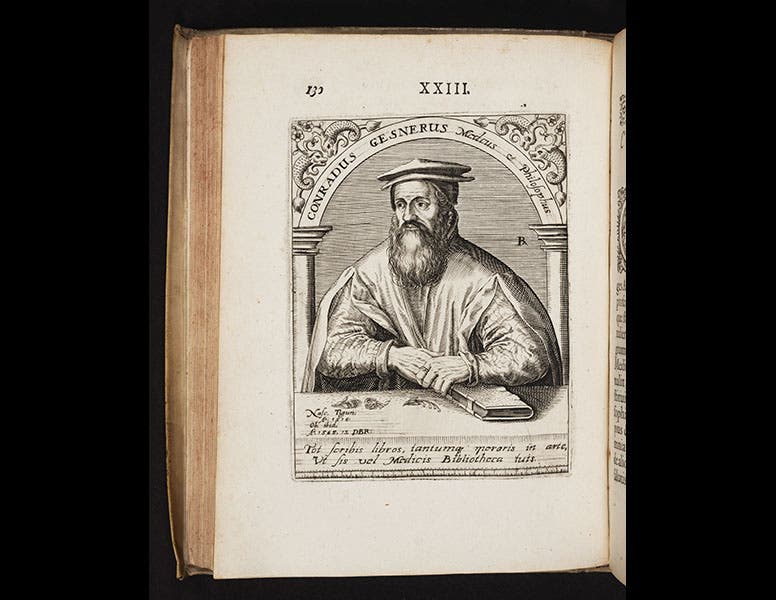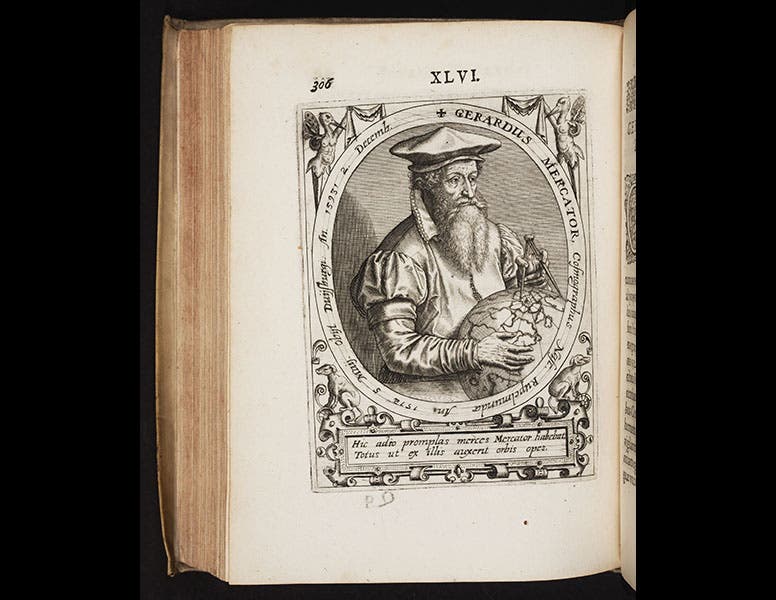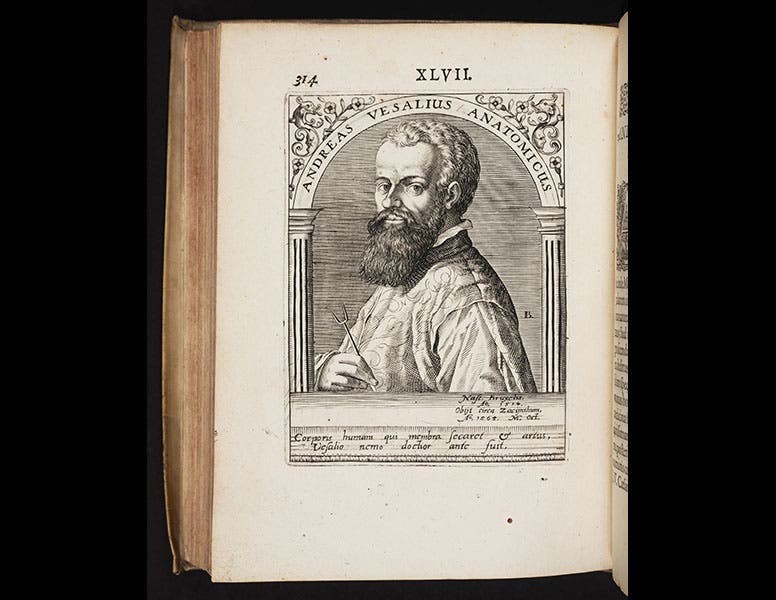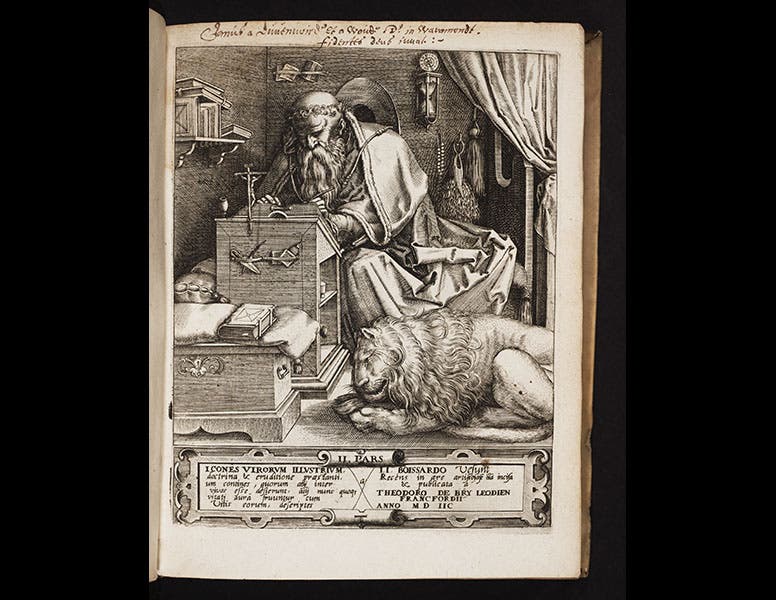 Theodor de Bry, a Flemish engraver, died Mar. 27, 1598, at age 70; his date of birth is unknown.  De Bry, a Protestant, fled the Catholic Spanish Netherlands in 1570 and ultimately took up residence in Frankfurt, where he engraved illustrations and published books for the busy last 10 years of his life.  He is best known for his Grand Voyages, which reprinted and illustrated many of the voyages to the New World, including those of Columbus, René Laudonnière, Hans Staden, and Thomas Harriot. The first volume appeared in 1590, and De Bry published 6 more volumes before his death; an additional 7 were printed by his sons and in-laws and completed by 1634.  However, we do not have this work in the Library (although there is a beautiful set at the Spencer Research Library in Lawrence).  So today we are going to discuss a lesser known but equally impressive set that we do have, the Icones of Jean Jacques Boissard (1597-99).
The Icones is a collection in four volumes of illustrated biographies of eminent persons.  As the full title tells us, Boissard wrote the lives, and the "living images" were "recently engraved in copper and printed by Theodor de Bry."  There are not a lot of Renaissance portrait books, and this is one of the great ones, primarily because de Bry was a terrific engraver.  There are 200+ portraits in all, and at least thirty of them are of individuals we would now call scientists or philosophers.  We chose six to reproduce above, and we wanted to include many more.  The six, all executed by de Bry, show, in order: Paracelsus, Copernicus, Peter Apian, Conrad Gessner, Gerard Mercator, and Andreas Vesalius. Each of the volumes also has a different engraved title page, each designed and engraved by de Bry; we show above the title page to volume 2, with a splendid depiction of St. Jerome and his lion (seventh image).
Dr. William B. Ashworth, Jr., Consultant for the History of Science, Linda Hall Library and Associate Professor, Department of History, University of Missouri-Kansas City. Comments or corrections are welcome; please direct to ashworthw@umkc.edu.