Scientist of the Day - Virginia Apgar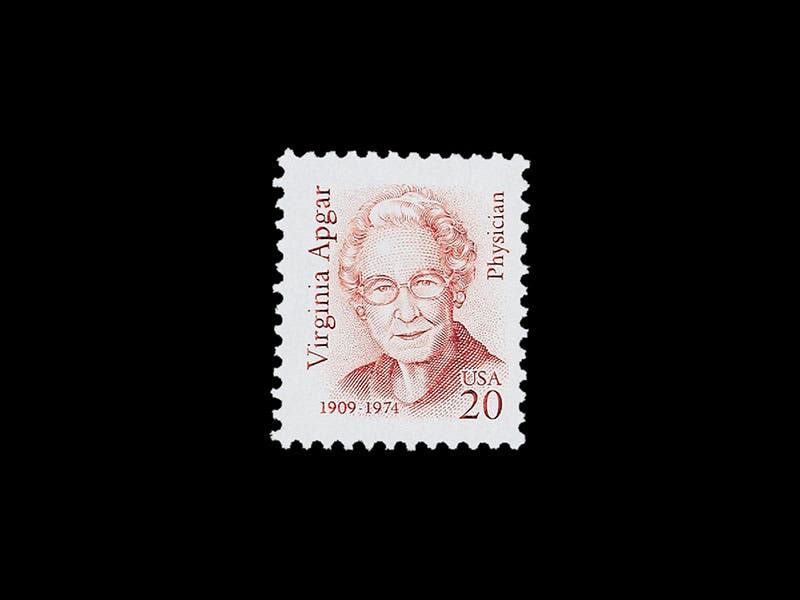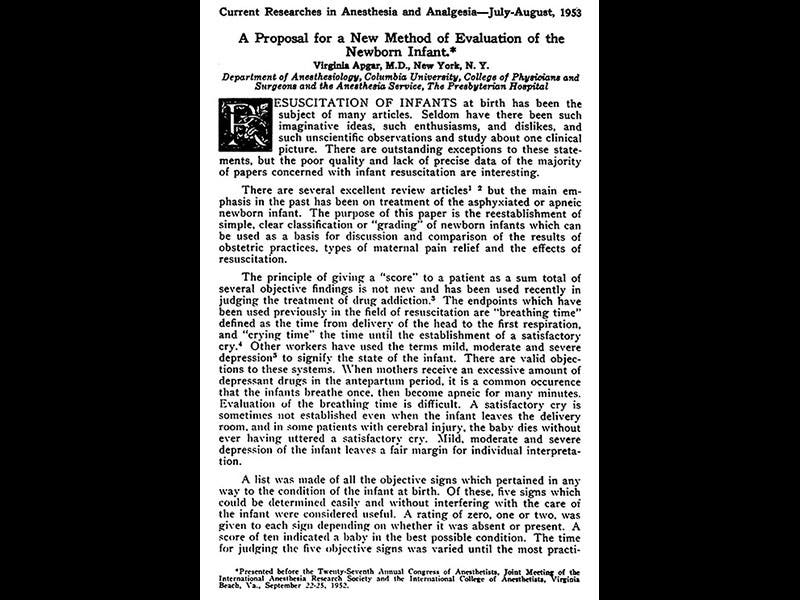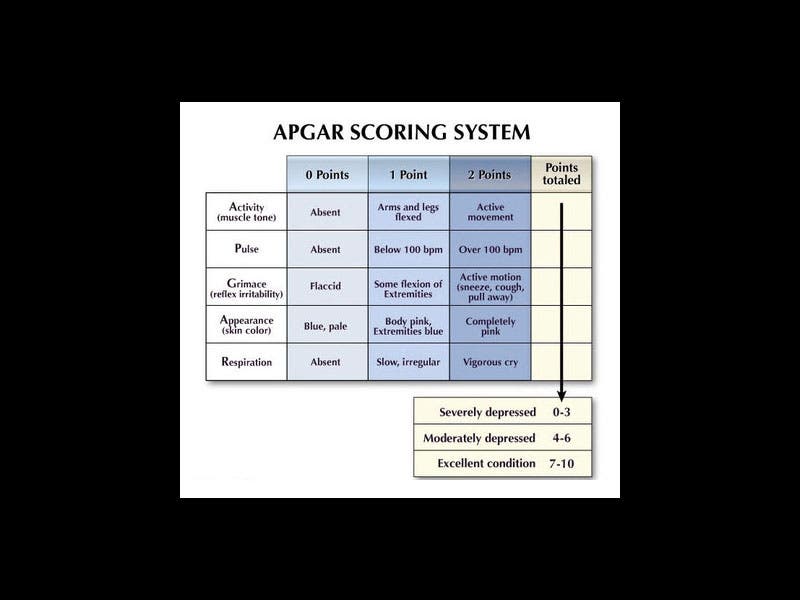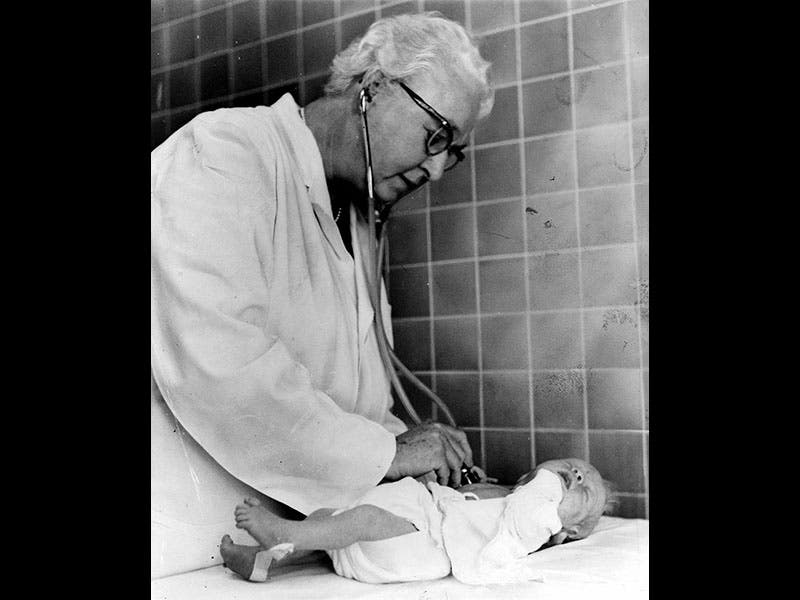 Virginia Apgar, an American anesthesiologist, was born June 7, 1909. Apgar was one of the first anesthesiologists anywhere, coming of age at a time when anesthesiology was considered on a par with midwifery, and she helped turn it into a respected medical profession. She was also the first woman professor of medicine at Columbia University.

In the fall of 1952, Dr. Apgar presented a paper at the annual meeting of the International Anesthesia Research Society, in which she proposed a new method of evaluating newborn infants.  The paper was published in 1953 in Current Researches in Anesthesia and Analgesia (second image).  Apgar proposed a very simple series of tests to be given to newborns, one minute after birth, and again at five minutes.  The test measures the baby's color (pink is worth 2 points), heart rate, reflex irritability (a grimace and cry when poked is worth another 2 points), muscle tone, and breathing rate. Ten points is healthy; three points means something is seriously wrong.  The Apgar Score caught on immediately and is still in common use in birthing rooms worldwide.

Interestingly, the Apgar Score is often written as APGAR score, as if it were an acronym. And indeed, medical students quickly learn that APGAR stands for Appearance, Pulse, Grimace, Activity, and Respiration (third image). But of course, it doesn't: it stands for Virginia Apgar. This is an example of what lexicographers call a backronym, or reverse acronym, where the name comes first and then other words are chosen to fit that name, acronym style.

Although Dr. Apgar will be forever associated with the Apgar Score, her career had just begun in 1953.  She moved on from Columbia to become a major force and figure in the National Foundation, March of Dimes, and was a tireless campaigner for the prevention of birth defects through education.  We see above a photo of Dr. Apgar examining a newborn in 1966 (fourth image).  She died in 1974, and twenty years later, Virginia Apgar was honored with a U.S. postage stamp in the Great American series (first image).

Dr. William B. Ashworth, Jr., Consultant for the History of Science, Linda Hall Library and Associate Professor, Department of History, University of Missouri-Kansas City. Comments or corrections are welcome; please direct to ashworthw@umkc.edu.