Scientist of the Day - William Roxburgh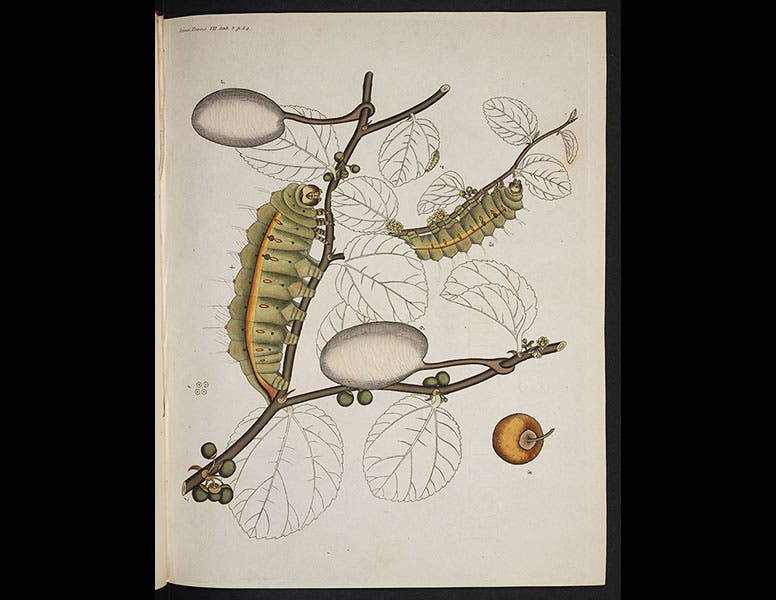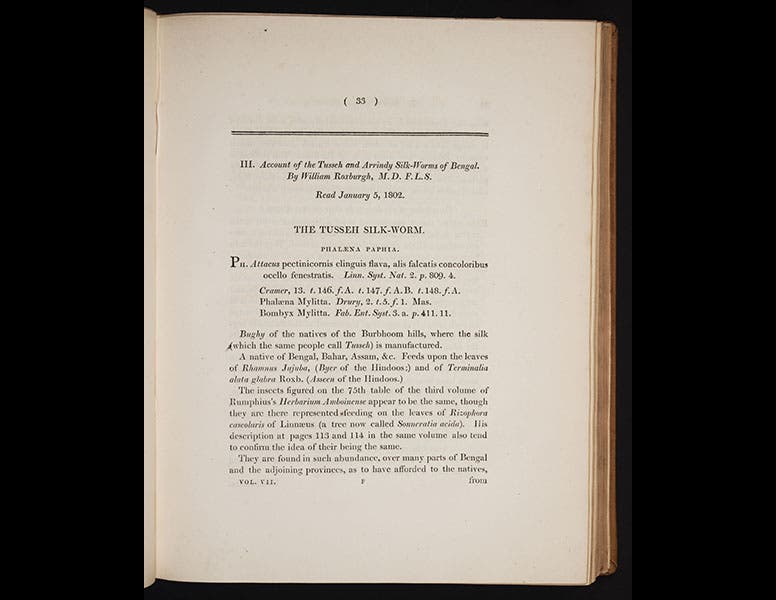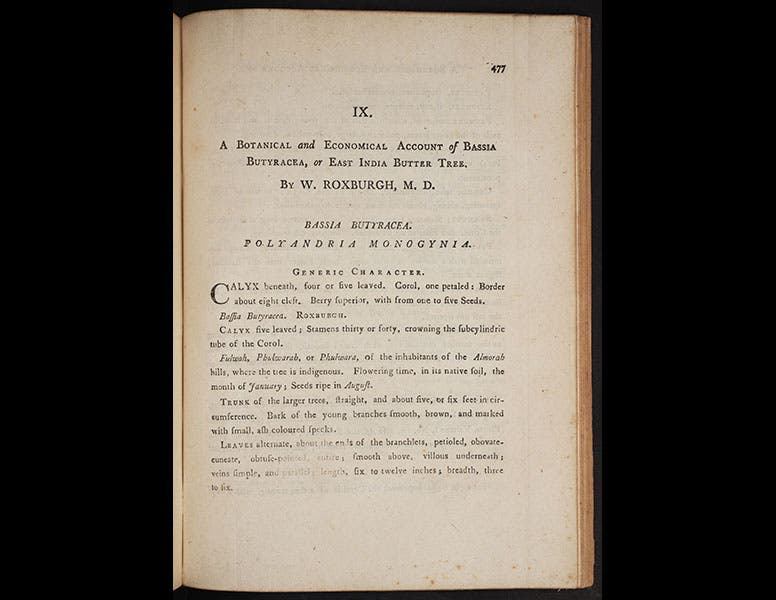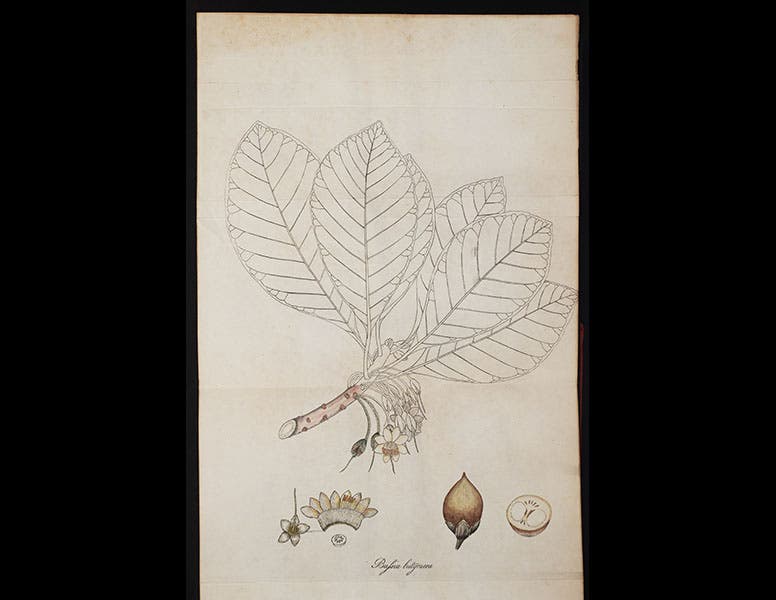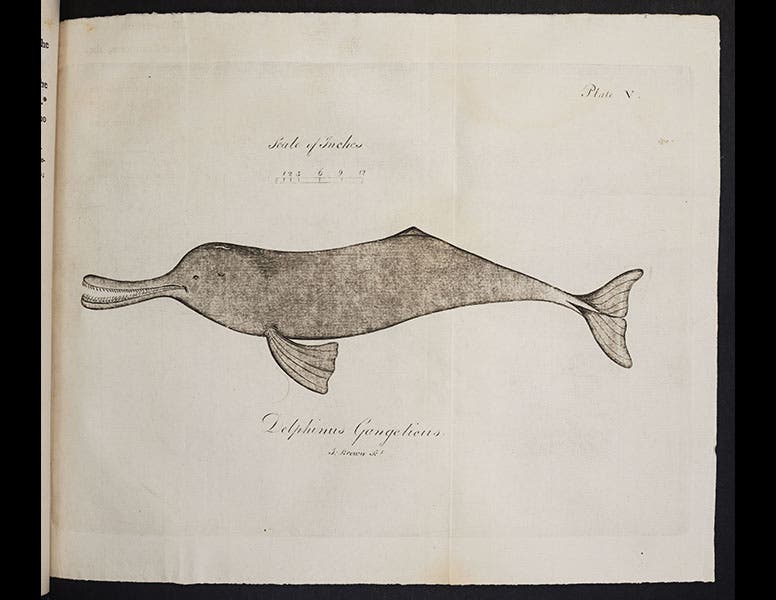 William Roxburgh, Scottish doctor and naturalist, was born in the county of Ayrshire in June of 1751, either on the 3rd or the 29th, according to his obituaries. Not much is known of his early life, but he began anatomy and surgery training at Edinburgh University in 1771. Beginning in November of 1772, he served as surgeon's mate on several East India Company (EIC) ships, before arriving in Madras in 1776, where he became assistant surgeon in the EIC's hospital. After displacement by ongoing EIC wars, Roxburgh washed up in Samalkota in 1781 and was promoted to surgeon of the settlement's garrison. During these first years in India, Roxburgh went on several plant collecting expeditions with Johann Gerhard König, Company Naturalist and former student of Linnaeus. He also managed the EIC garden at Samalkota and ran experimental farms for sugar and indigo production.

In 1793, Roxburgh was named superintendent of the East India Company's botanic garden at Calcutta, taking over after the decease of founder Colonel Robert Kyd. Roxburgh's tenure as superintendent has been called the beginning of the Calcutta garden's golden age. He expanded the number of plants under cultivation and experimented with new plants, including fiber plants like flax and hemp, to reduce British dependence on imported goods. Though most of his work was in botany, he was a keen observer of other forms of life in India, particularly those with economic value. Roxburgh experimented with growing Opuntia, the host cactus for the cochineal beetle, and studied Bengal silkworms. He maintained connections with the networks of natural history in Britain and reported his findings about silk worms to the Linnean Society, which presented this work in a meeting in 1802 (first and second image).

Roxburgh was an active participant in British intellectual circles within India, including the Asiatic Society, which was founded in Calcutta in 1784. The Asiatic Society promoted research into the history, culture, and natural history of Asia, and Roxburgh submitted descriptions of plants, including Bassia butyracea (butter tree - third and fourth image), and animals, like Delphinus gangeticus (Ganges River dolphin - fifth image) to the society's journal.

Since his early days in Samalkota, Roxburgh retained a painter to record images of the plants he encountered. In his era, botanical illustrations and dried specimens of plant material were important for recording features of unclassified plants' anatomies in portable form. Roxburgh's publication Plants of the Coast of Coromandel included a portion of these images along with some material left by Johann König after his death. The three-volume Flora Indica was first printed in India after Roxburgh's death in 1815, yet it relied heavily on his notes and the paintings he commissioned. This watercolor of Bassia butyracea (sixth image) was likely the model for the engraving of the same tree published in Asiatick Researches (fourth image). Roxburgh's Indian artists helped secure his legacy and introduce Indian plants to botanists in Britain, yet their names are unknown (Roxburgh's portrait, seventh image).

J'Nese Williams, Residential Fellow, Linda Hall Library and Ph.D. Candidate, Department of History, Vanderbilt University. Comments or corrections are welcome; please direct to jnese.n.williams@vanderbilt.edu.