Scientist of the Day - William Swainson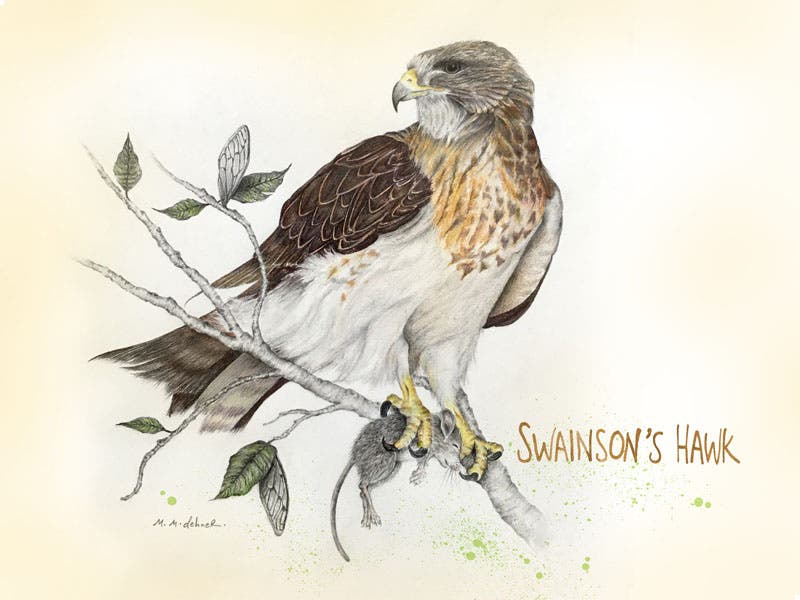 William Swainson, an English ornithologist and artist, was born Oct. 8, 1789. In the 1820s, several English expeditions tried to reach the Arctic Ocean by trekking north through what is now Canada. John Richardson was the surgeon and naturalist on two of these expeditions, both of which were led by John Franklin. Afterwards, Richardson set out to compile a natural history of the animals, birds, insects, and fish of the North; he called it Fauna Boreali-Americana, and it was successfully published in four volumes from 1829 to 1837. Richardson was comfortable writing the volume on animals, but for the bird volume, he called on Swainson, who not only knew his birds, but could draw them as well.

Swainson was interested in applying the new technique of lithography to bird illustration, and so he learned how to draw on and print from stone, and he produced the plates for the bird volume (volume 2) of the Fauna Boreali from his own lithographs. The illustrations are quite attractive, especially since the bird lithographs, unlike the mammal etchings in volume 1, were delicately and softly hand-colored. We exhibited one of these, Franklin's gull, in our Ice: A Victorian Romance exhibition in 2008, and we display four more of them above, in order: Wilson's Phalarope, Steller's Jay, Great Cinereus Owl, and Northern Grey Shrike (first through fourth images).

Several birds were later named in Swainson's honor, including Swainson's hawk, which was described and named by Charles Lucien Bonaparte in 1838.  Swainson never drew this bird, so we prevailed upon Melissa Dehner, our resident artist and designer, to provide us with a Swainson-style drawing of his hawk, which we are sure would have elicited the enthusiastic approval of Swainson himself (fifth image).

Swainson described his birds using the color-nomenclature system devised by Patrick Syme (1814 and 1821), so Steller's Jay has a flax-flower-blue back and a china-blue tail, while Wilson's Phalarope has broccoli-brown wings with chestnut-brown along the sides of its neck.  We featured Patrick Syme, whose color system was also adopted by Charles Darwin after his Beagle voyage, as our Scientist of the Day on Sep. 17, 2015.

And if you wonder why we celebrate Swainson today, when his birthday was Oct. 8, there is a reason, but for constraints of space, it must remain a mystery for now.

Dr. William B. Ashworth, Jr., Consultant for the History of Science, Linda Hall Library and Associate Professor, Department of History, University of Missouri-Kansas City. Comments or corrections are welcome; please direct to ashworthw@umkc.edu.