Scientist of the Day - Zebulon Pike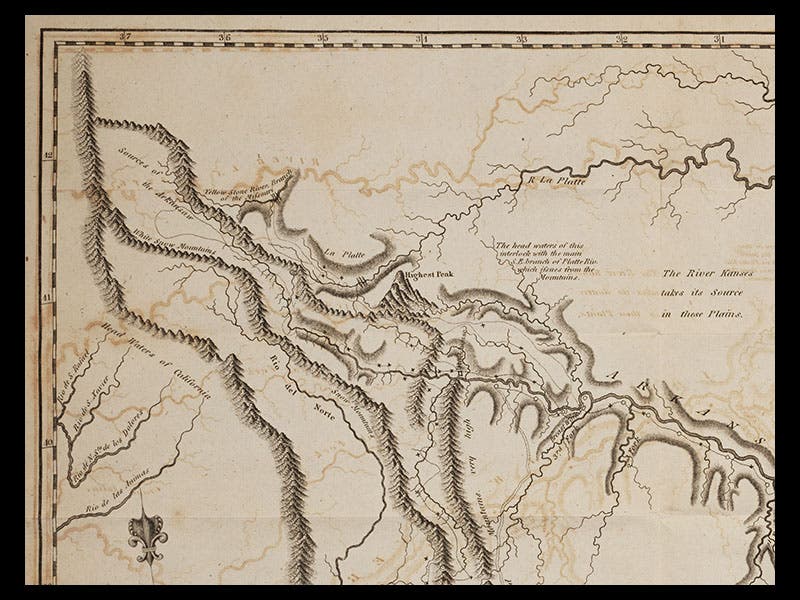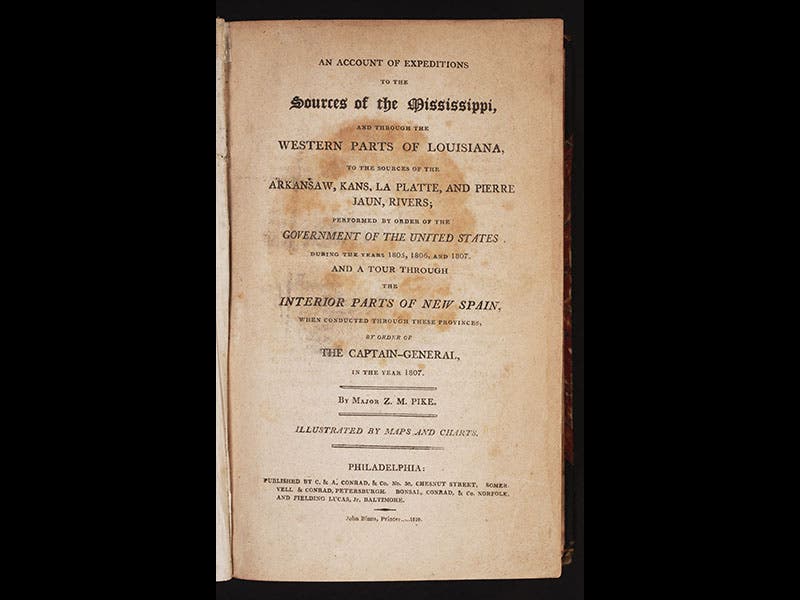 Zebulon Pike, an American Army officer and explorer, was born Jan. 5, 1779. In 1805, Pike was sent on an expedition to discover the headwaters of the Mississippi, and although he made it well into Minnesota, he was unable to locate the source of the river. Upon his return, he was immediately sent out, in 1806, to explore the Arkansas and Red Rivers. This Pike expedition has often been called the "other" Lewis and Clark expedition, but in fact it was utterly different. Whereas Lewis and Clark were well trained in the sciences and had skill as collectors, Pike had no scientific training, and he collected no natural history specimens at all.  But, in November, 1806, he did sight what would later be called Pike's Peak, and he attempted to climb it, with a small party of inadequately-dressed men. They made it to the top of Mount Rosa, a mountain just to the south, but when they saw how far away the real Pike's Peak was, they turned back. So Pike never really set foot on Pike's Peak.

Turning south, Pike penetrated Spanish territory and managed to get his party arrested. He was detained in Santa Fe for some time, and then sent to Chihuahua, and all his journals were confiscated. But he was not harmed, and after his release, he wrote (from memory) an Account of his two expeditions, which was published in 1810 (second image). It includes three large folding maps, The map of the Arkansas River prominently displays his mountain, labeled "Highest Peak" (first image).  The name "Pike" would be added by John Fremont in 1843. We displayed the Account (but not the map) in our Science Goes West exhibition in 2004, where we exhibited the frontispiece, an aquatint portrait of Pike (third image).

Interestingly, two of Pike's maps shows areas of Spanish America that Pike himself never visited. When Alexander von Humboldt had visited Thomas Jefferson in Washington in 1804, he had left behind a copy of his map of the region, and Pike had access to Humboldt's map, and borrowed freely from it, in writing his account and compiling his maps.  Since Humboldt did not publish his own map until 1811, Pike's maps were the first to reveal details of Spanish possessions in the Americas, in addition to mapping the Arkansas and Red River basins.

Dr. William B. Ashworth, Jr., Consultant for the History of Science, Linda Hall Library and Associate Professor, Department of History, University of Missouri-Kansas City. Comments or corrections are welcome; please direct to ashworthw@umkc.edu.