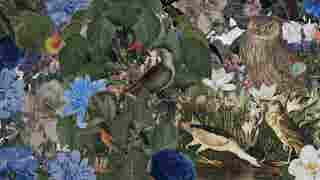 Chained to the Sky: The Science of Birds, Past & Future
Visit this free exhibition November 10, 2023 through April 26, 2024
ABOUT THE EXHIBITION
The Linda Hall Library proudly presents a free exhibition that explores the story of our relationship with birds from the past to present day. For millennia, birds have been deified, celebrated in art and song, hunted, mass-produced for food and feathers, and for a great many, sent to extinction. Chained to the Sky tells the story of the human relationship with the avian world, the threats birds face today, and what we can do to protect them. 
The three-part ornithology exhibition features rare books from the Linda Hall Library's collection and items on loan from Chicago's Field Museum that will give visitors one of the most comprehensive histories of ornithology assembled in North America. The exhibition consists of three focus areas that are intended to be viewed in any order.
The Study of Birds Throughout Time
West Gallery
The high visibility and aesthetic appeal of birds have captured the human imagination from ancient times to today. In this gallery, trace the history of ornithological studies from early scientists and artists describing and classifying birds to today's biologists working in laboratories and in the field.
This gallery also showcases birds lost to history, presenting extinct and nearly extinct bird study skins on loan from the Field Museum, including the extinct Ivory-billed Woodpecker, Passenger Pigeon and Carolina Parakeet, as well as the Snowy Egret, nearly hunted to extinction in the early 20th century for its plumes in the millinery trade.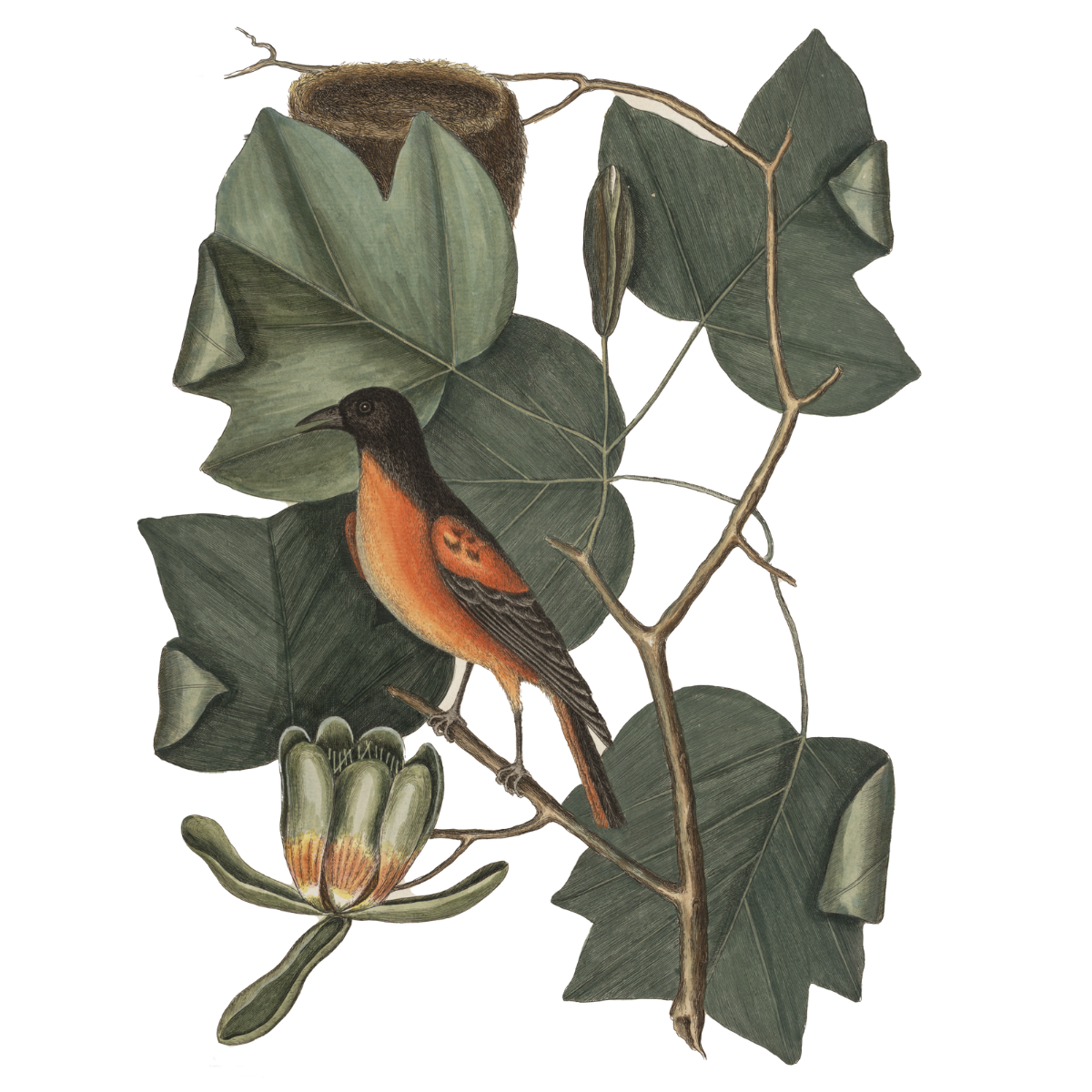 Audubon and Darwin
Alcove Gallery
The legacies of Charles Darwin and John James Audubon are reminders of the importance of studying and protecting the natural world. In this gallery, explore the landmark works of Audubon and Darwin that continue to inspire and inform our place in the natural world.
Conservation at Home
East Gallery
Discover the threats facing birds today and what science and the public can do to protect them. In this gallery, learn practical tips to create bird-friendly habitats in your own backyard and explore how recent initiatives in Missouri have enhanced bird conservation, such as the Brown-headed Nuthatch, which was recently reintroduced in the Ozarks after becoming extinct in the state 100 years ago.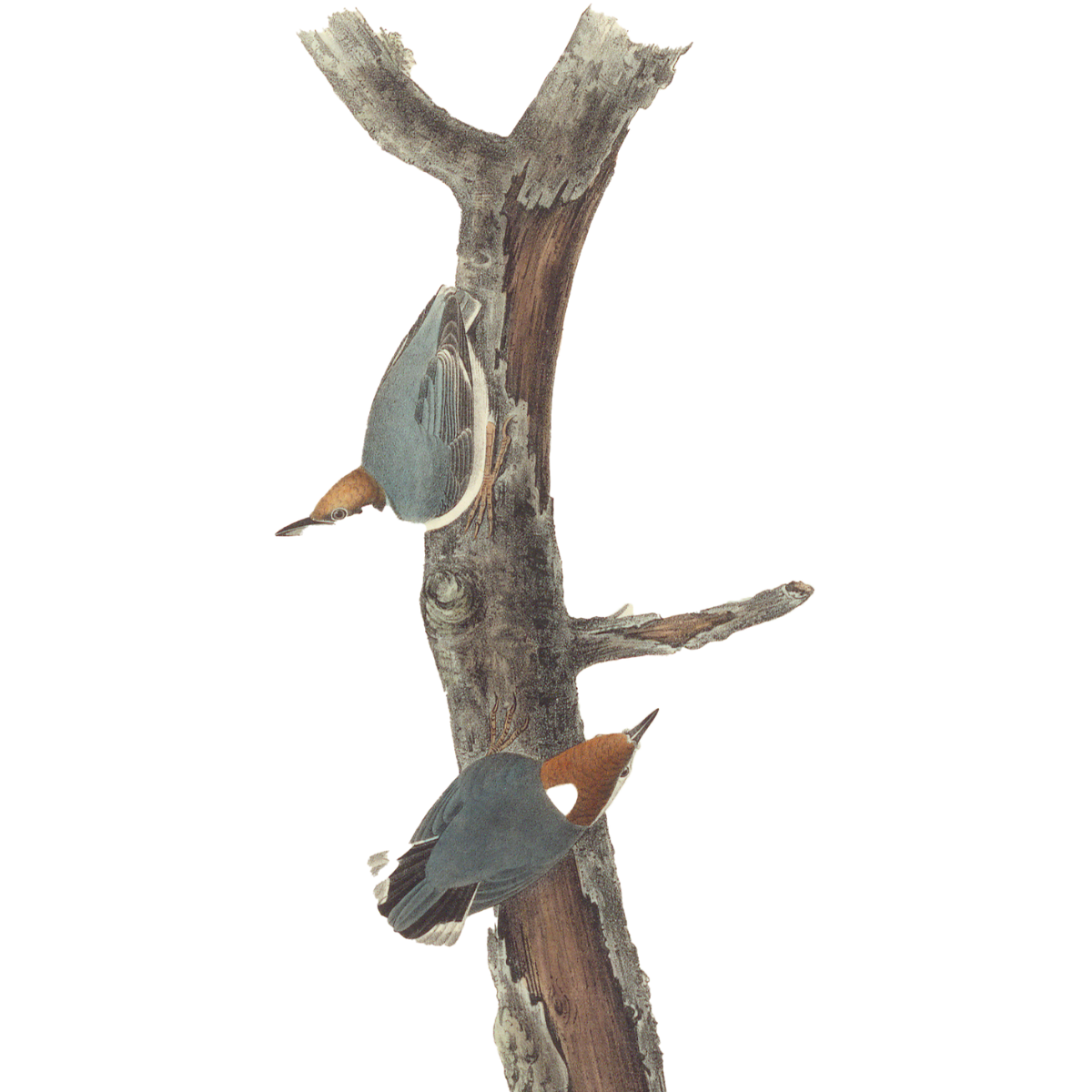 CURATORIAL TEAM
Exhibition Curators
Eric Dorfman, PhD
Eric Ward
Curatorial Assistance
Sophia Hahn, Paula Y. Wheeler, Finch Collins, Jason W. Dean, Matt Reeves
Graphic Design
Joshua Judin
Digitization
Sally Crosson, Rachel Culver, Patrick Drummond, Ben Gibson, Nilufar Movahedi, Victoria Proctor, Jon Rollins, and Mike Walker
Lighting Design
Kristina Gabuardy
Francisco Gabuardy
Landscaping
Samantha Sanchez, Eric Scrivner, and Francisco Gabuardy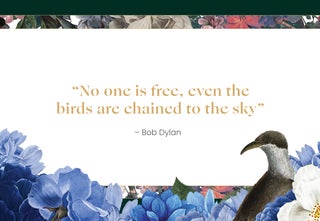 A special thank you to the Field Museum for its generous loan of bird study skins to be displayed as part of the exhibition.
Study skins are an important component of scientific research, yielding information on size, color, and other anatomical features that ornithologists use to distinguish and compare species of birds.
To prepare a study skin, scientists remove the body and skeleton of a bird leaving skin, feathers, beak, and legs. The specimen is then stuffed with cotton, sewn up, and positioned on its back with wings folded and beak extended. A collection tag is tied to the bird's feet. The tag lists who, when, and where the specimen was collected. Unlike traditional taxidermy, a study skin is intended to be stored in cabinet drawers rather than on public view.