Linda Hall Library Announces Newest Board of Trustees Members, Curt D. Gridley and Niles Jager
The Linda Hall Library is pleased to welcome Curt D. Gridley and Niles Jager to its Board of Trustees.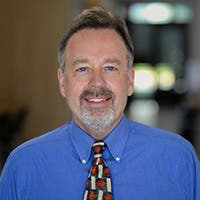 Linda Hall Library Board of Trustees member Curt D. Gridley
Curt Gridley is the Co-Founder and Executive Director of non-profit Groover Labs, a collaborative tech hub in Wichita, KS, that fosters regional startup activity and product prototyping. Previously, he worked as a technology consultant after founding networking startup Amber Way Systems in Massachusetts in 1994, which US Robotics acquired in 1996.
Curt and his wife, Tracy Hoover, created the Gridley Family Foundation in 2000 and established the Curtis D. Gridley Distinguished Professorship of History and Philosophy of Science at Wichita State University in 2004. He received a BA in Mathematics and Philosophy from Wichita State, and an AM in Mathematics from Dartmouth. Curt and Tracy have two grown children, Henry and Fiona.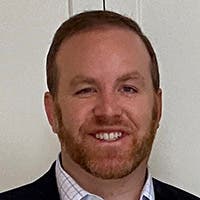 Linda Hall Library Board of Trustees member Niles Jager
Niles Jager serves as President of his family's investment office, Lighthouse Capital, in Mission Woods, KS. Niles grew up in the Kansas City area, where he graduated from The Pembroke Hill School before attending DePauw University in Greencastle, IN where he continued his education in economics and political science. Prior to moving back to Kansas City in 2008, Niles spent five years working in politics in Washington, DC, and two years in finance in Chicago, IL. 
Upon moving back to the area, he went to work for Bartlett & Company where he spent two years working in local grain elevators before transitioning to originating hard red winter wheat at the company's headquarters. In 2012, Niles joined his father, Eric, to help manage Lighthouse Capital. Today, Niles resides in the Kansas City area with his wife, Lindsay, and their two children. In addition to serving on the Linda Hall Library Board of Trustees, Niles also serves on the Lyric Opera of Kansas City Board of Trustees as well as The Pembroke Hill School Alumni Board.
With the addition of Curt and Niles, the Library's Board of Trustees now seats 12 members and is chaired by Marilyn Bartlett Hebenstreit. The trustees bring a wealth of expertise to their roles and together will carry forward the Library's legacy of excellence and service.