Scientist of the Day - Arthur Lakes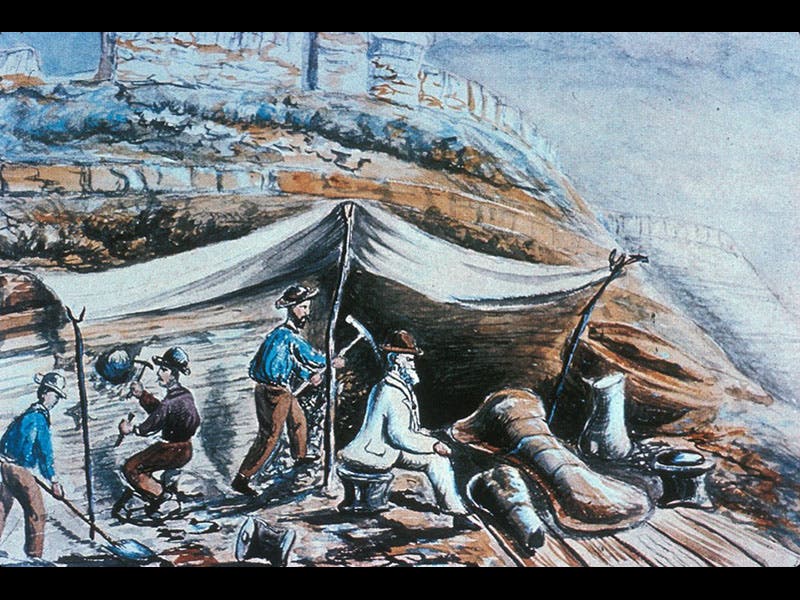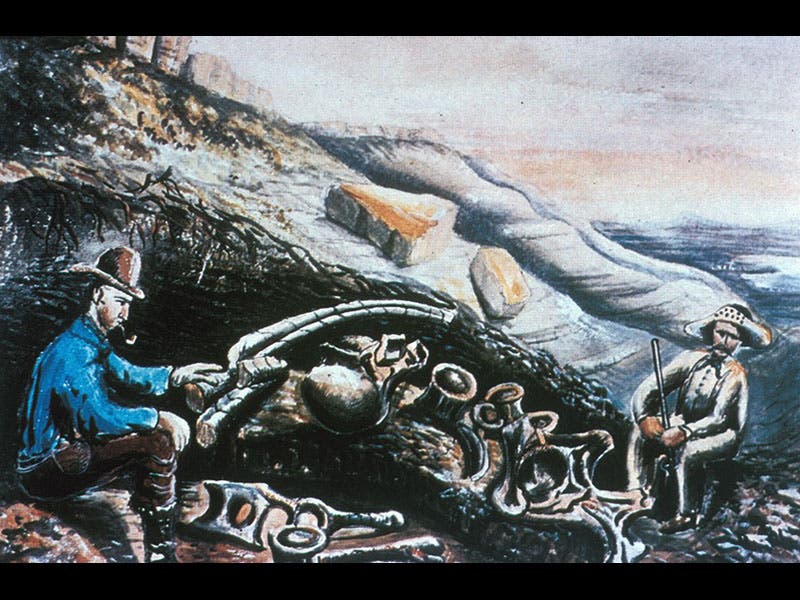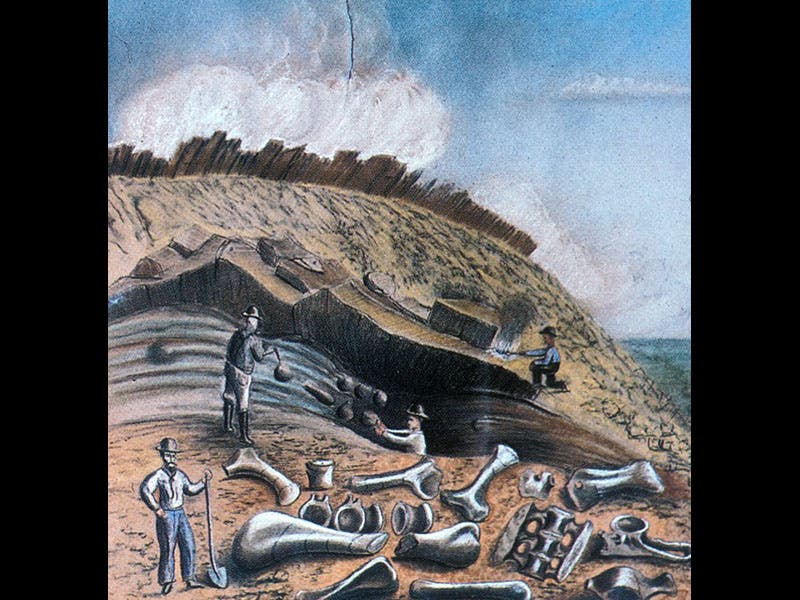 Arthur Lakes, an American artist and geologist, was born Dec. 21, 1844. He worked in Colorado for most of his life, and in 1877, he discovered dinosaur bone beds in Morrison, Colorado. He informed Othniel C. Marsh at Yale of this dinosaur gold mine, and before long, Marsh and his crew had excavated the remains of Stegosaurus, Apatosaurus, and a host of other Jurassic dinosaurs.

But Lakes' greatest contribution to the history of Western paleontological exploration may have been his sketches and paintings of the activities of the bone hunters in action. Lakes was not much of an artist, but he was the only one who made visual records of the goings-on at Morrison and Como Bluff in Wyoming, so his watercolors are invaluable historical resources, and they have a great deal of naive charm as well. We see five of them above. Note the care with which the geological strata are depicted. Lakes' original watercolors are at the Peabody Museum of Natural History at Yale University, New Haven, Connecticut.

Lakes worked for much of his career at the school that would become the Colorado School of Mines, and the institution has named their library the Arthur Lakes Library in his honor. Inside the library, there hangs a portrait of Lakes (sixth image). The caption does not identify it as such, but I am guessing that the portrait was painted by Lakes himself.

Dr. William B. Ashworth, Jr., Consultant for the History of Science, Linda Hall Library and Associate Professor, Department of History, University of Missouri-Kansas City. Comments or corrections are welcome; please direct to ashworthw@umkc.edu.