Scientist of the Day - Charles Waterton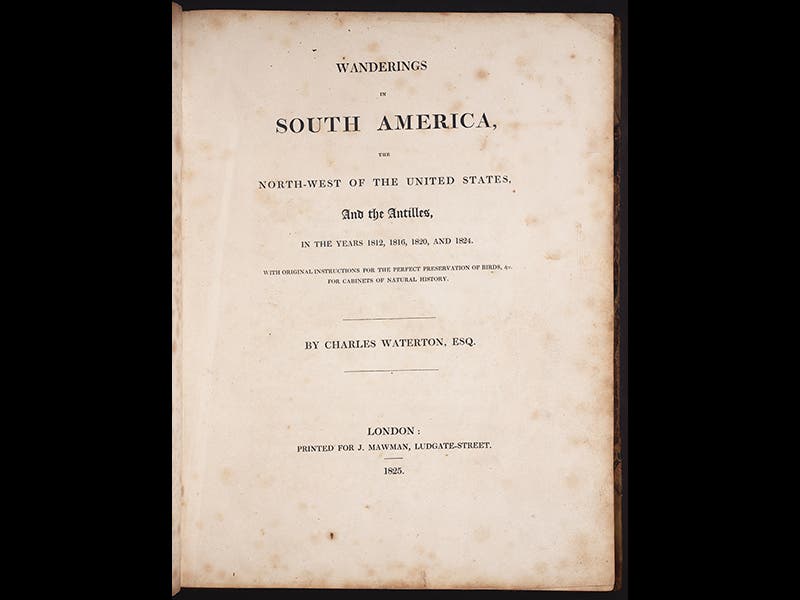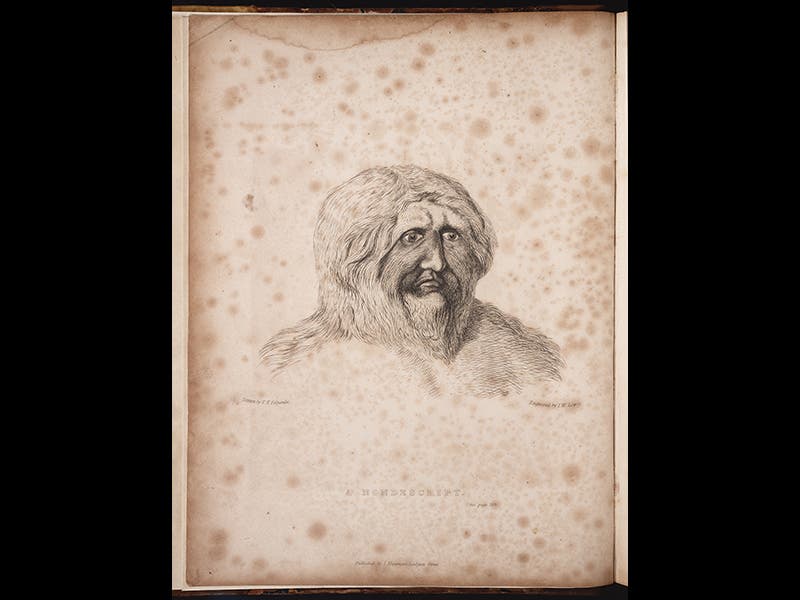 Charles Waterton, a British naturalist and collector, was born June 3, 1782. Waterton made four trips to South America between 1812 and 1824 to collect specimens, and he must have stopped in Philadelphia on his last trip, for there is a portrait of Waterton, painted in 1824 by Charles Willson Peale, in the National Portrait Gallery (second image).  Waterton then wrote and published Wanderings in South America (1825), which introduced many Englishmen (including Charles Darwin and A.R. Wallace) to the wonders of the tropics.

Waterton was an expert taxidermist, and he kept most of his specimens at his estate of Walton Hall in Yorkshire. In the 1830s, he walled in the estate and established the world's first nature preserve, stocking it with all sorts of exotic animals, especially birds. Visitors flocked to see his specimens, since he had described the capture of many of them in his book. They especially wanted to see the caiman alligator, which Waterton captured by leaping on its back and riding it to exhaustion. The deed was represented in several paintings, including one by Waterton himself (first image).  The wonderful image was not included in his book, for some reason.

We have a first edition of Waterton's Wanderings in the Library (third image). The frontispiece is very curious--a picture of what appears to be the head of a tiny wild man, with a leathery face surrounded by a hairy mane (fourth image).  It is identified in the caption as "A Nondescript."  In fact, Waterton fashioned the specimen from a howler monkey--only he used the rear end, not the head, to make his "Nondescript."  The actual specimen is still on display at his manor house, Walton Hall (fifth image).

Dr. William B. Ashworth, Jr., Consultant for the History of Science, Linda Hall Library and Associate Professor, Department of History, University of Missouri-Kansas City. Comments or corrections are welcome; please direct to ashworthw@umkc.edu.