Scientist of the Day - David Fairchild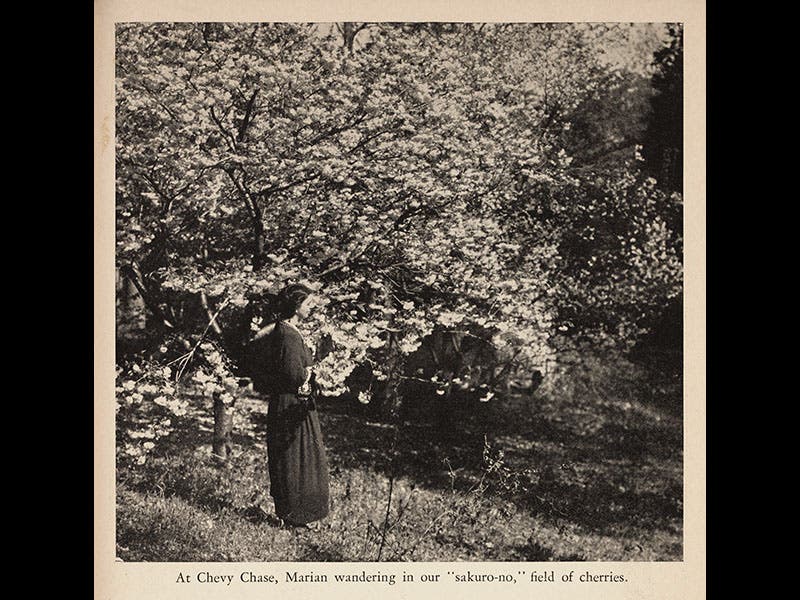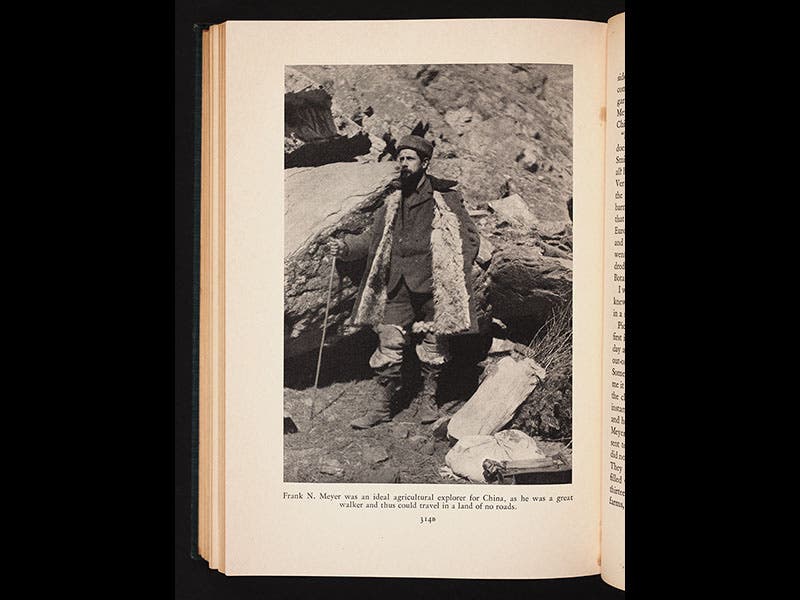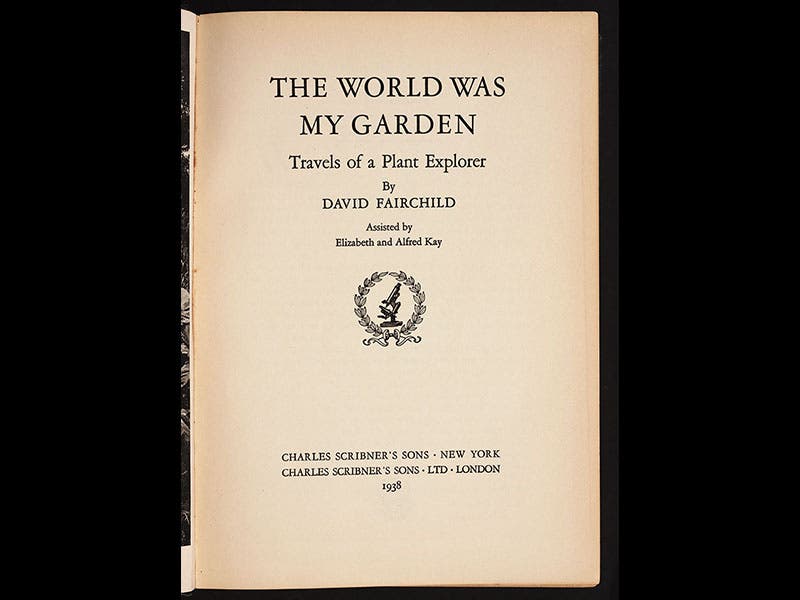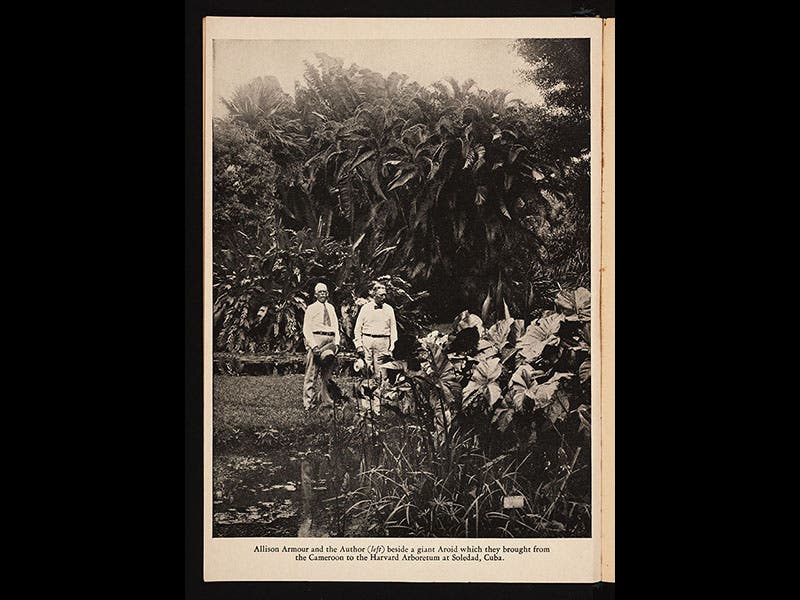 David Fairchild, an American botanist, was born Apr. 7, 1869.  Fairchild joined the U.S. Department of Agriculture in 1889, about the time the second photo above was taken.  He travelled the world to study the flora of other countries, and in 1898 he was chosen to head up a new department with the unwieldy name of the Foreign Seed and Plant Introduction Section. The goal of this division was to discover new plants and crops that would flourish in the United States, especially in the arid Southwest, which had no useful native crops. Under Fairchild's leadership, the Foreign Seed Section was astonishingly successful, introducing mangos, soybeans, pistachios, winter wheat, and hundreds of other important crops to the American landscape. Fairchild also had a flair for finding the right people, and one might argue that his most successful import was the Dutchman Frank Meyer (fourth image), whom Fairchild sent to China in 1905 and who successfully sent back the seeds and shoots of thousands of plants to Fairchild (we will say more about Meyer, a remarkable young explorer, on his birthday next Nov. 29).

Perhaps Fairchild's most glamorous import was a stock of 1000 flowering cherry trees that he bought from a Japanese nursery in 1906 and planted on his own estate in Maryland (third image). Several people had been clamoring for the city of Washington to plant cherry trees on its open avenues to dress up the city, but no one paid any attention until Fairchild showed how beautiful cherry trees could be in the spring. He took an active role in promoting the flowering cherry tree as an ornamental, and in 1912, Washington finally planted its famous cherry trees, a gift from the Japanese Embassy (first image). Fairchild should have a statue somewhere among the capital's cherry trees, but I don't think he does. Perhaps that is why he moved to Florida in 1928 and lived out the rest of his days on a seaside estate adorned with hundreds of exotic plants that he had imported from around the world, and where he wrote three popular books about the pleasures of botanical travel, all of which we have in the Library.  The first of these was The World Was My Garden; Travels of a Plant Explorer (1938) (fifth image), which is the source for the photo of his wife Marian among the cherry trees at their Chevy Chase estate (third image), and the photo of an older Fairchild (on the left) with some arums imported for the Arnold Arboretum (sixth image).

Dr. William B. Ashworth, Jr., Consultant for the History of Science, Linda Hall Library and Associate Professor, Department of History, University of Missouri-Kansas City. Comments or corrections are welcome; please direct to ashworthw@umkc.edu.