Scientist of the Day - Domenico Fontana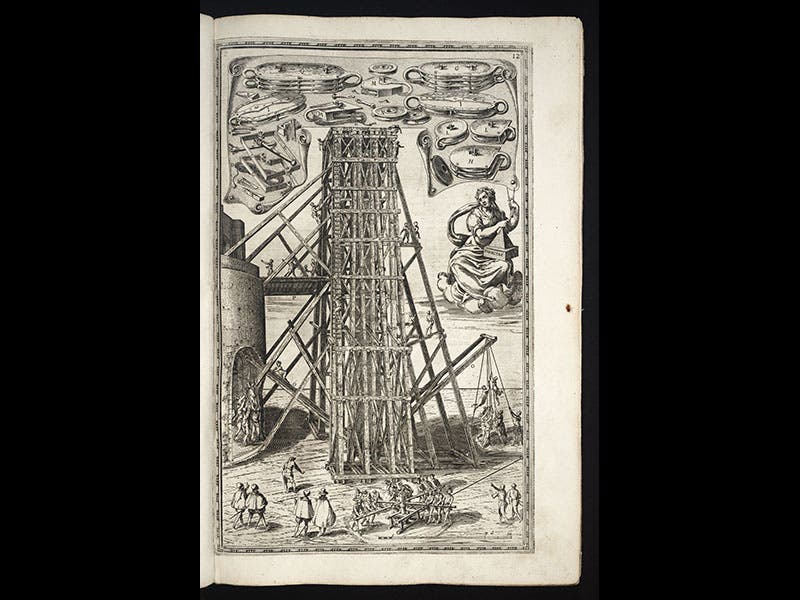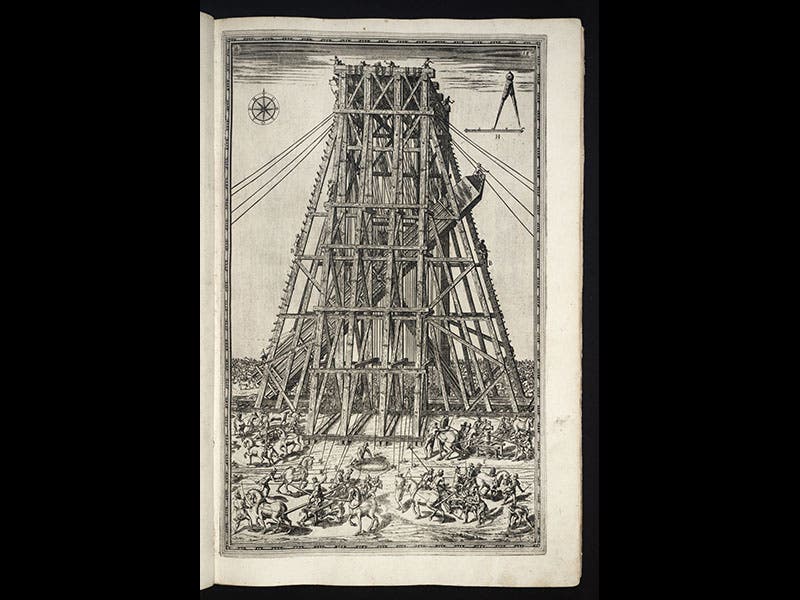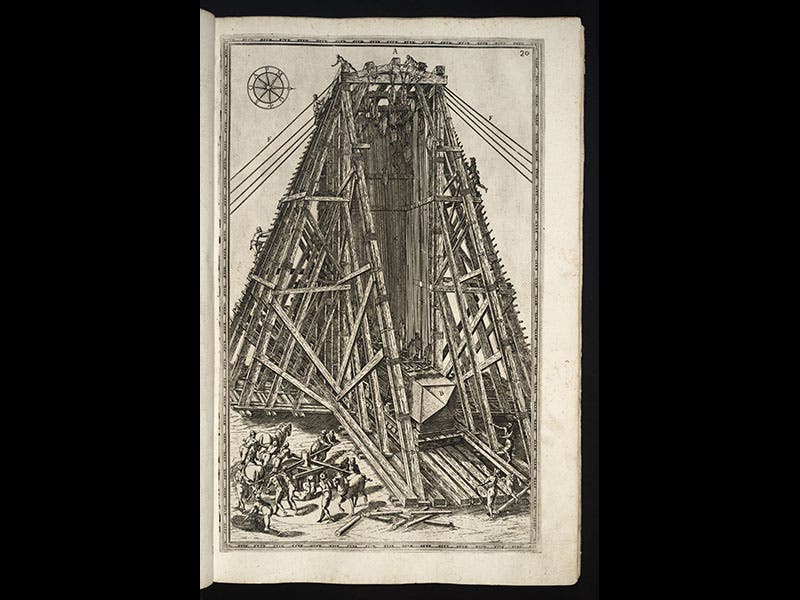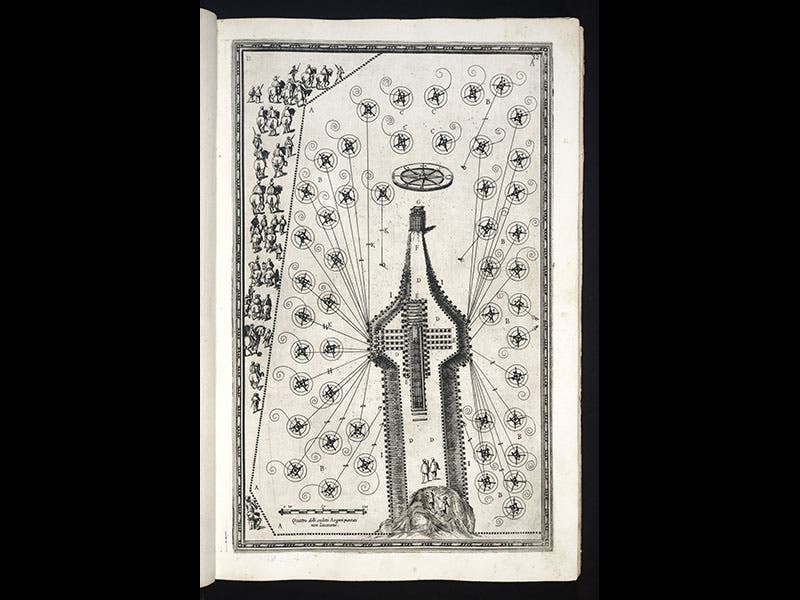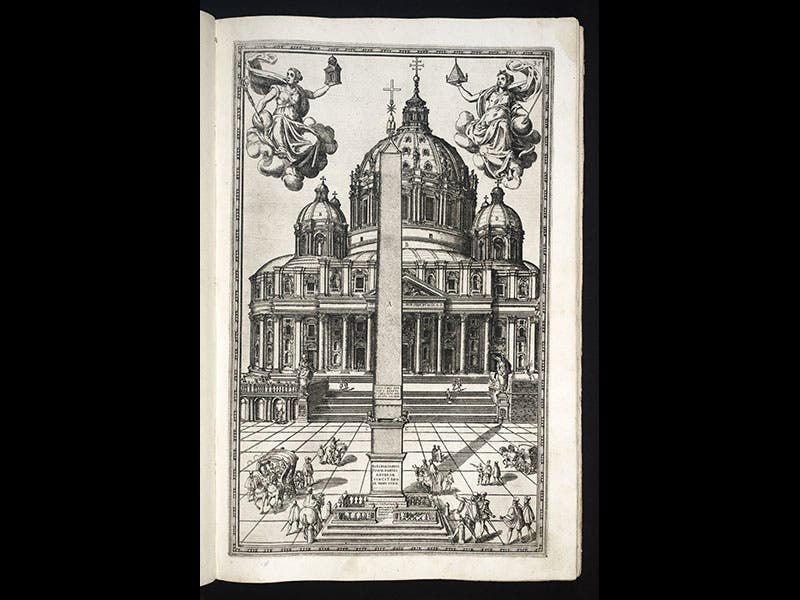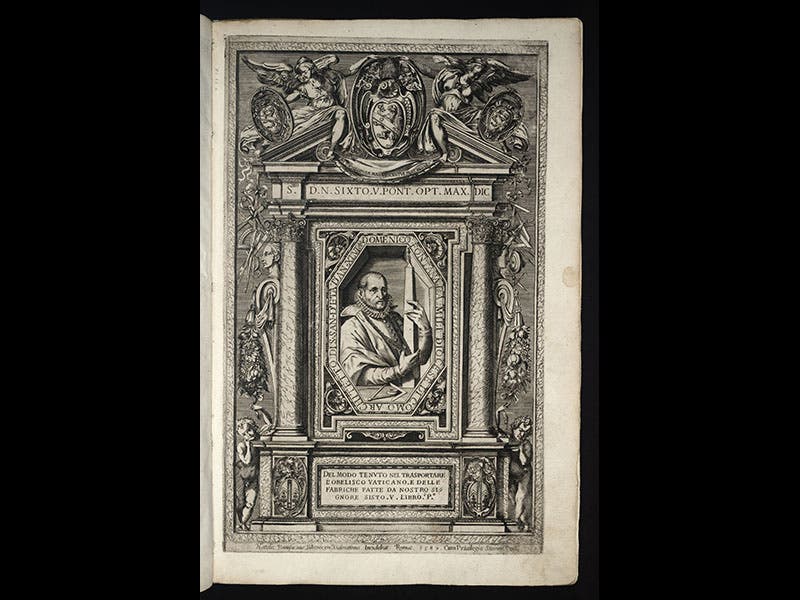 Domenica Fontana, an Italian engineer, died June 28, 1607, at about age 64.   In 1585, Fontana won a competition to move the so-called Vatican obelisk. This obelisk stood very near the Vatican, and it had stood there since the first century AD, when the Romans brought it from Egypt. Since Pope Sixtus V wanted to expand St. Peter's Basilica, it was necessary to relocate the obelisk. Fontana's successful bid called for lifting the obelisk with a mammoth scaffold, lowering it on its side onto a gurney of sorts, then moving it by rollers via a horizontal ramp to the new site some 275 yards away and reversing the process. Executing the plan required forty huge winches, powered by horses, plus hundreds of men wielding large levers and pulley blocks.

The operation took almost a year (with time off, Italian style, during the summer), and on Sept 28, 1586, the scaffolding was removed and the obelisk stood successfully on its pedestal at the location where it still rests, in the center of St. Peter's Square. Fontana's feat has ever since been acclaimed as one of the great engineering triumphs of the Renaissance. Part of the reason for the accolades no doubt stems from the fact that Fontana documented the enterprise in a splendid book, Della trasportatione dell'obelisco vaticano (On the Transportation of the Vatican Obelisk, 1590), which we have in our Collections. The work contains 12 full-page engravings that record every stage of the move; we show five of them above, in chronological order. The book also displays a frontispiece portrait of Fontana (sixth image).

Dr. William B. Ashworth, Jr., Consultant for the History of Science, Linda Hall Library and Associate Professor, Department of History, University of Missouri-Kansas City. Comments or corrections are welcome; please direct to ashworthw@umkc.edu.