Scientist of the Day - Henri Milne-Edwards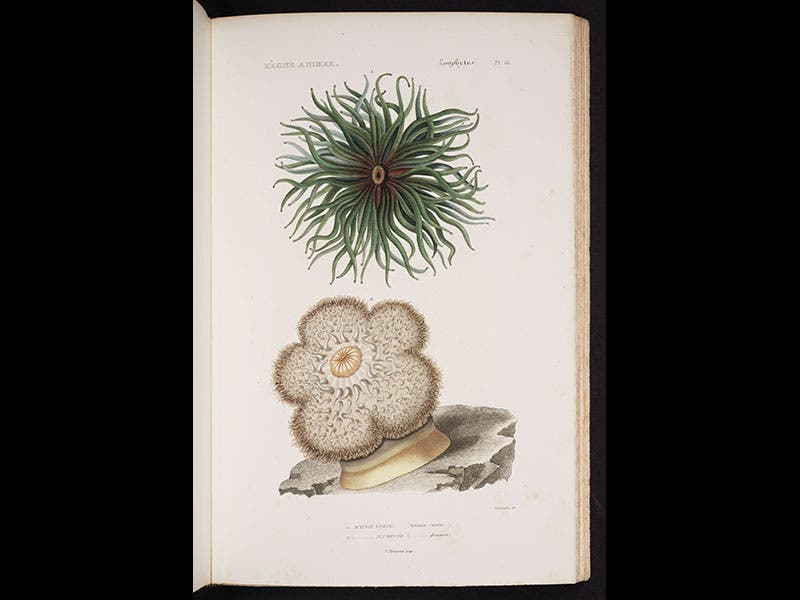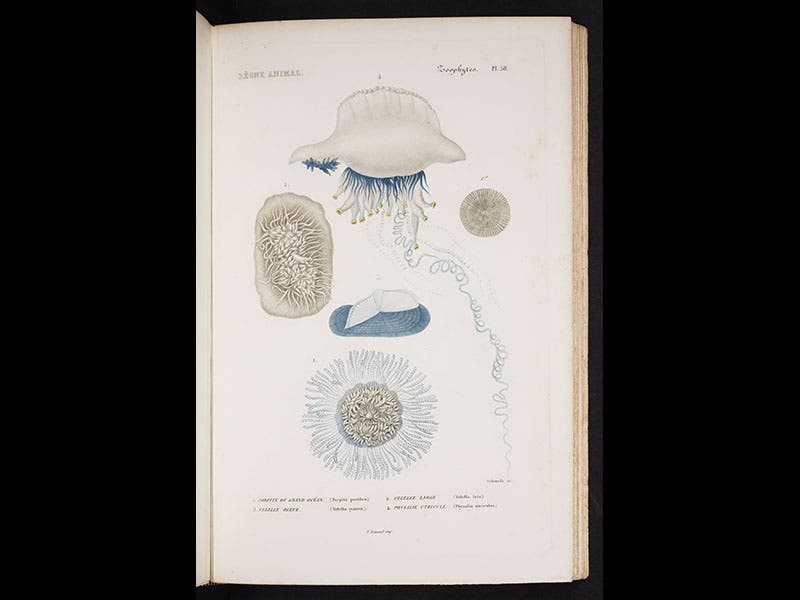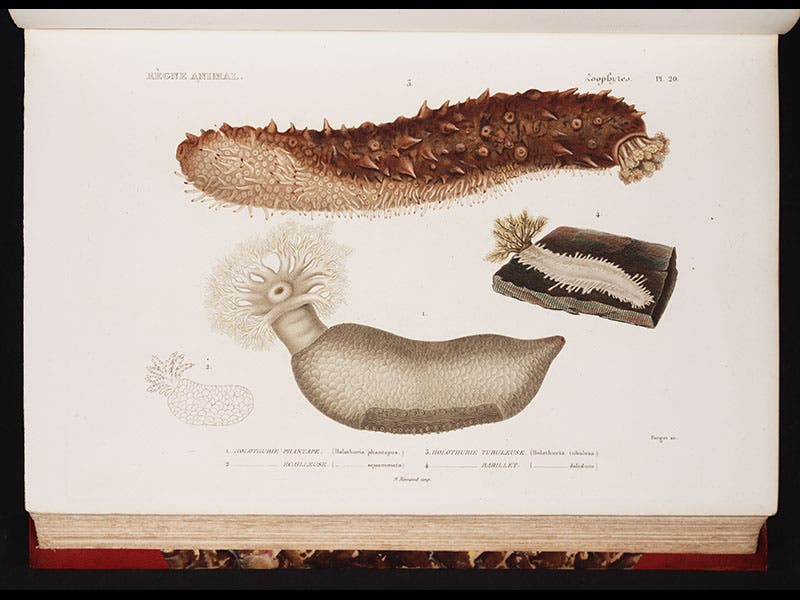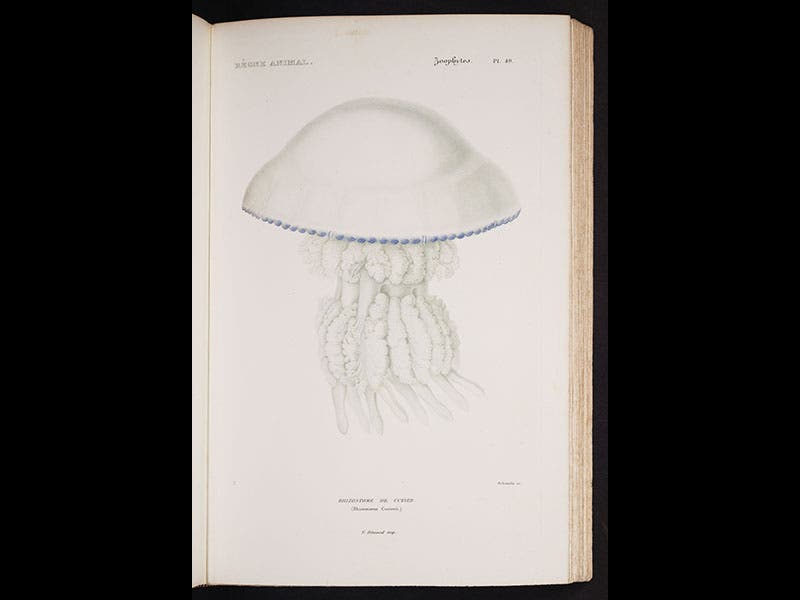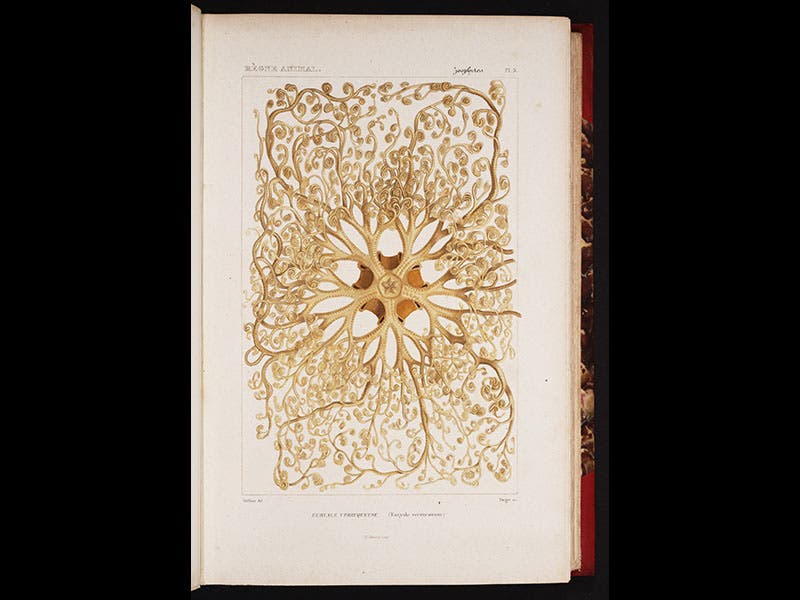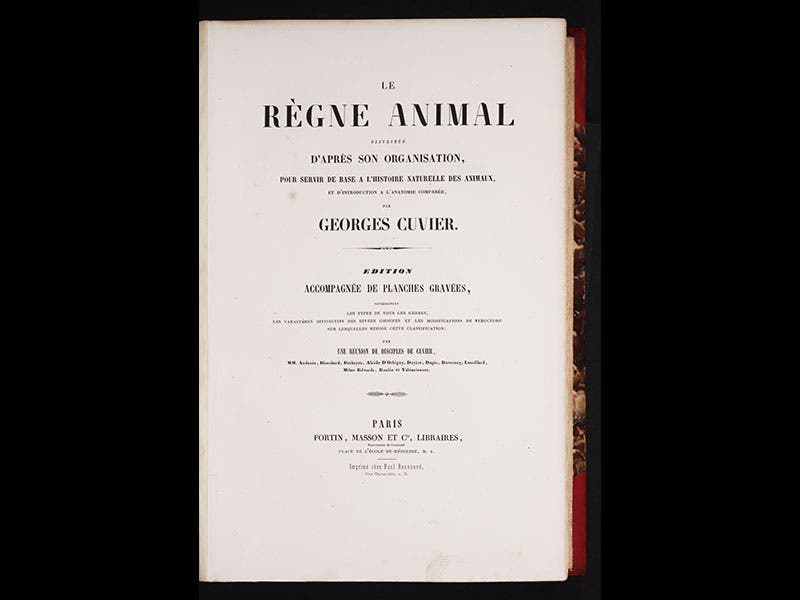 Henri Milne-Edwards, a French invertebrate zoologist, was born Oct. 23, 1800.  In 1836, Milne-Edwards and ten other French naturalists began issuing an update to Le Regne Animal (1817) of Georges Cuvier, who had died in 1832.  The title page of the new edition (sixth image) states that it was assembled by "une reunion de disciples de Cuvier", so it is sometimes called the "Disciples edition."  It is a lavish production, the 20 volumes containing almost 1000 engraved plates, many of them colored.  We acquired our set in 2015.

Milne-Edwards was responsible for the volumes on annelids, crustaceans, and zoophytes, and was a co-author of the volumes on mammals, insects, and arachnids, so the project kept him busy for many years (the last volume was published in 1849).  We chose to illustrate this notice with some selected plates from Milne-Edwards' Zoophyte Atlas volume, since zoophytes have been somewhat under-represented in this blog.  The images depict, in order:  two Actinia (anemones); several Physalia (including a Portuguese man o' war); some Holothuria (sea cucumbers); a beautifully pale Medusa; and a Gorgonocephalus (basket star) that looks like something out of Ernst Haeckel's Kunstformen der Natur (1904), only 60 years earlier.

Milne-Edwards went on to publish his own works on crustacea and corals; compiled several general texts on comparative anatomy and physiology; and still somehow found the time to edit the important journal, Annales des sciences naturalles, for many years, starting in 1834.  Henri also had a son, Alphonse, who was just as illustrious a naturalist as his father and succeeded him as professor of zoology at the Paris Museum of Natural History.  So if you see the name "Milne-Edwards" attached to a zoological designation, we hope that there is an initial present before the name, to help distinguish father from son.

Dr. William B. Ashworth, Jr., Consultant for the History of Science, Linda Hall Library and Associate Professor, Department of History, University of Missouri-Kansas City. Comments or corrections are welcome; please direct to ashworthw@umkc.edu.