Scientist of the Day - Jean-François de Lapérouse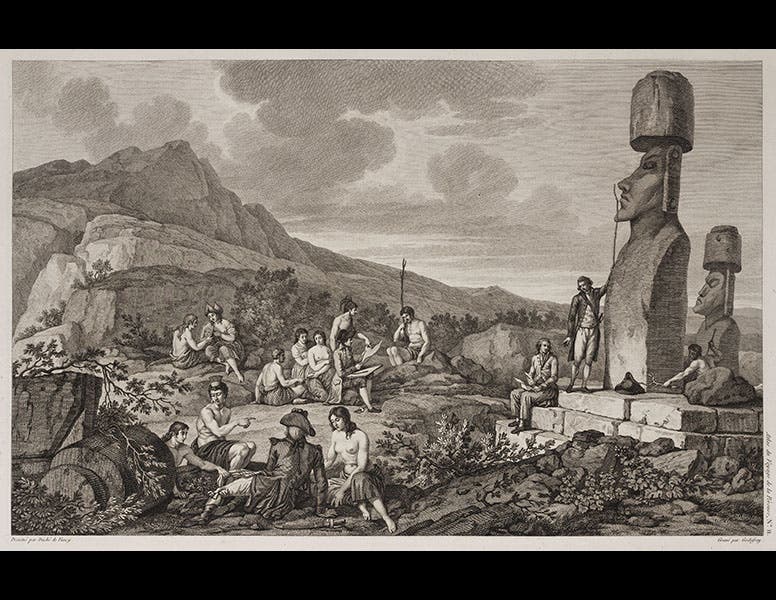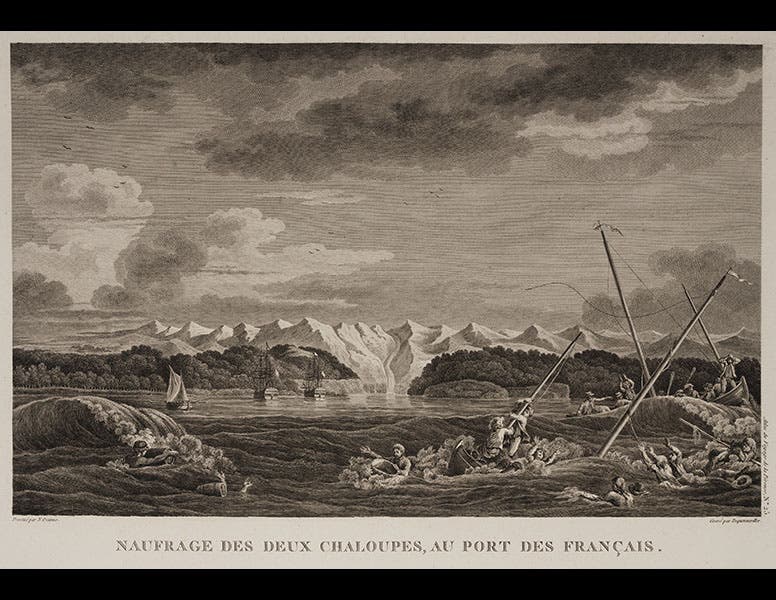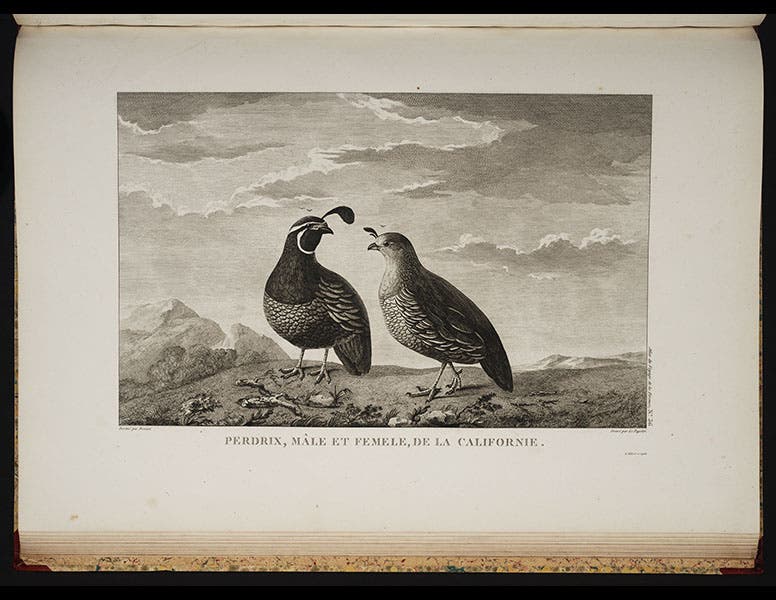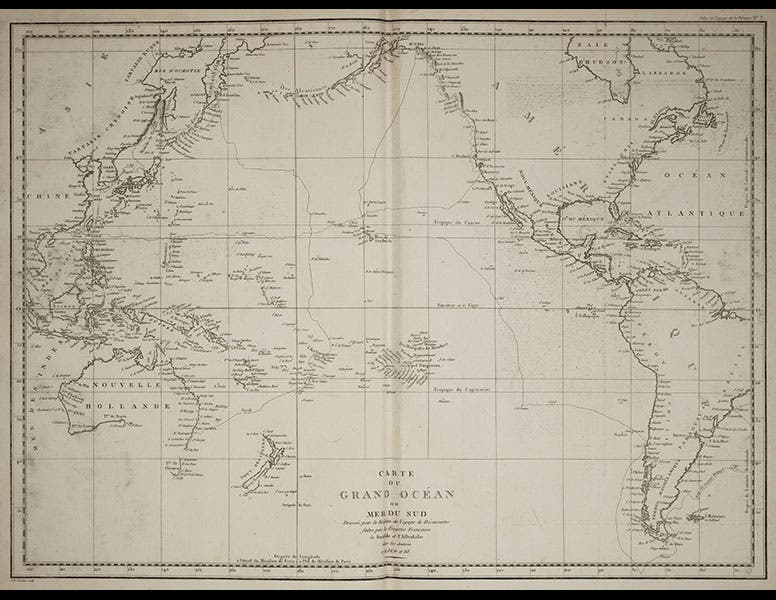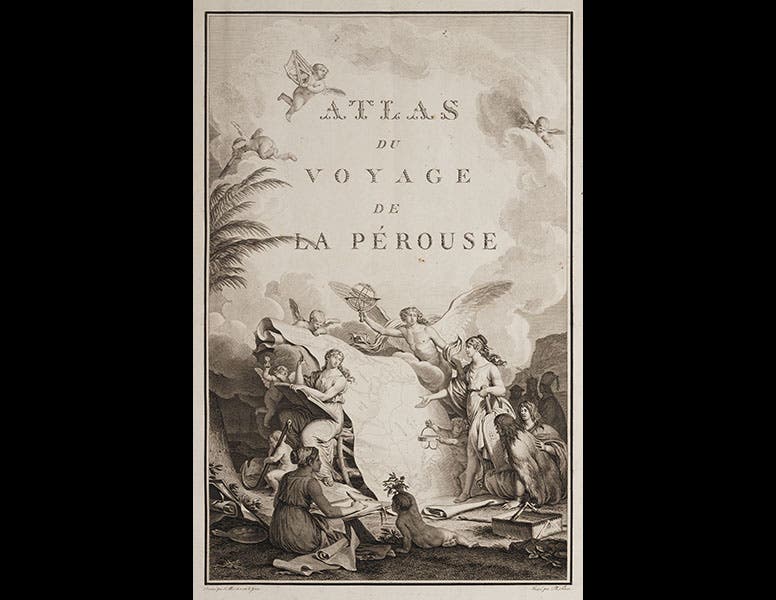 Jean François de Galaup, comte de Lapérouse, a French naval officer, was born Aug. 23, 1741. La Perouse was selected by King Louis XVI to lead a voyage of scientific discovery that would bring glory to France, similar to that achieved by Captain Cook for England on his three voyages around the world. In 1785, Lapérouse was given command of two ships, the Astrolabe and the Boussole, and among the crew were ten scientists and artists. I would give you some of their names, but you would not recognize them, because none of the scientists came back and became famous, like Joseph Banks did, or Thomas Huxley, or Charles Darwin.  We will see why in a moment.

Lapérouse and his crew and ships cross-crossed the Pacific for almost 3 years.  They stopped in at Easter Island (first image), then Maui in the Sandwich Islands for a day, then north to Alaska.  In southeastern Alaska, they entered a bay that Lapérouse named Port des Français, now known as Latuya Bay, where they made camp (second image).  It turns out this inlet has a very intense tidal flow, and two boats with 21 crew capsized, with the loss of all men (third image).

The Astrolabe and Boussole visited California, where the naturalists drew some of the local birds and animals (fourth image), then Kamchatka, Macau, Samoa (where they lost 12 more men in a native attack), and finally Port Jackson, Australia.  They sailed from Australia on Mar. 10, 1788, headed for the Louisiade archipelago and the Solomon Islands, and they were never seen again.  The reason none of the scientists came back and made their mark is because none of them came back at all.  When the ships did not arrive on schedule at the Ile de France (Mauritius), search expeditions were sent out, but no trace of Lapérouse and his ships was found.

It was not until 1827, nearly 40 years later, that evidence was discovered of the fate of Lapérouse, his ships, and his crew. The ships had capsized on a reef-ringed island named Vanikoro in the Solomon Islands east of Papua New Guinea. There were some survivors, but none lasted until 1827. According to native accounts, Lapérouse and a few of the survivors set out in a smaller boat that they had built from the wreckage. No trace was found of this third boat. In Jules Verne's adventure novel, Twenty Thousand Leagues under the Sea (1869), Captain Nemo visited Vanikoro in his submarine, the Nautilus, showed his passengers the coral-encrusted wrecks of the Astrolabe and Boussole, and then travelled to another island further west in the Solomons, where he showed them the wreck of the third ship, and thus the submarine grave of Lapérouse himself. Fortunately for the expedition's legacy, Lapérouse at intervals had sent back drawings, observations, maps, and copies of the ship's logs to Paris, and in 1797, a five-volume narrative of the voyage was published. We exhibited the Atlas volume in our 2002 exhibition, Voyages.  The images above, except for the last, are all from the Atlas.  There are many maps in the Atlas; the one above shows the Pacific Ocean and the route of the Astrolabe and Boussole.

A posthumous group portrait was painted in 1817, showing Lapérouse, at the left,  receiving his instructions from Louis XIV (seventh image).  It is in the collection at Versailles.

Dr. William B. Ashworth, Jr., Consultant for the History of Science, Linda Hall Library and Associate Professor, Department of History, University of Missouri-Kansas City. Comments or corrections are welcome; please direct to ashworthw@umkc.edu.