Scientist of the Day - Johann Carl Fuhlrott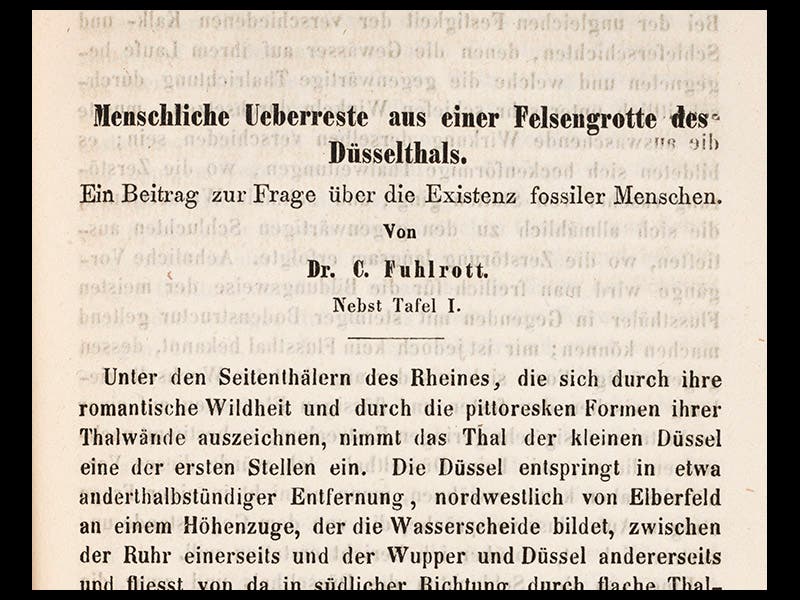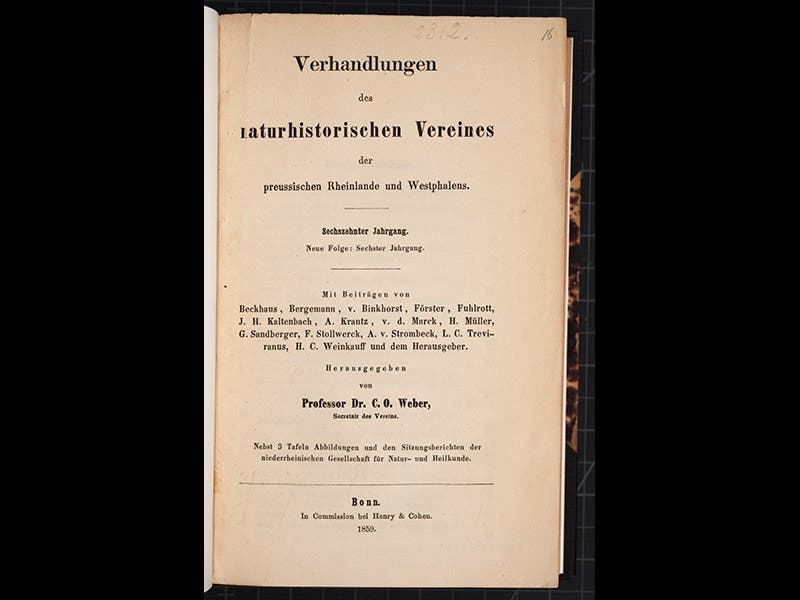 Johann Carl Fuhlrott, a German schoolteacher, died Oct. 17, 1877, at age 73. Fuhlrott was the closest scientist to the scene in 1856 when quarry workers at the Feldhofer grotto in the Neander Valley (Neanderthal, as the Germans would say) unearthed an odd-looking skeleton. By the time Fuhlrott saw it, there not much was left but a few limb bones and the top of the skull, but the skullcap alone (first image) was enough to tell him that this was a different kind of human—low forehead, prominent brow ridges, and with sturdier bones than normal.

Fuhlrott showed the remains to a professor of anatomy in Bonn, Hermann Schaaffhausen, and the two agreed that the Neanderthal man represented a primitive type of human, and probably a prehistoric one as well. Fuhlrott, although not a proper academic, was allowed to participate in the announcement in 1857 and was even permitted to write a short paper that was published in the Proceedings of the Prussian Academy of Sciences for 1859 (third and fourth images), which was an unusual allowance for a schoolteacher). His own drawing of the Neanderthal skullcap (second image) is one of the earliest visual records we have for this milestone discovery.

The specimen Fuhlrott rescued from oblivion is today the type specimen for Homo neanderthalensis. You can see all of the bones from the original find above, as they are displayed in the LVR-LandesMuseum in Bonn (fifth image).

There seems to be one and only one surviving photograph of Fuhlrott himself (sixth image), so he was just one exposure away from being as faceless as his Feldhofer fossil. We exhibited the papers of Fuhlrott and Schaaffhausen, side by side, in our 2012 exhibition, Blade and Bone: The Discovery of Human Antiquity.

Dr. William B. Ashworth, Jr., Consultant for the History of Science, Linda Hall Library and Associate Professor, Department of History, University of Missouri-Kansas City. Comments or corrections are welcome; please direct to ashworthw@umkc.edu.