Scientist of the Day - John Dalton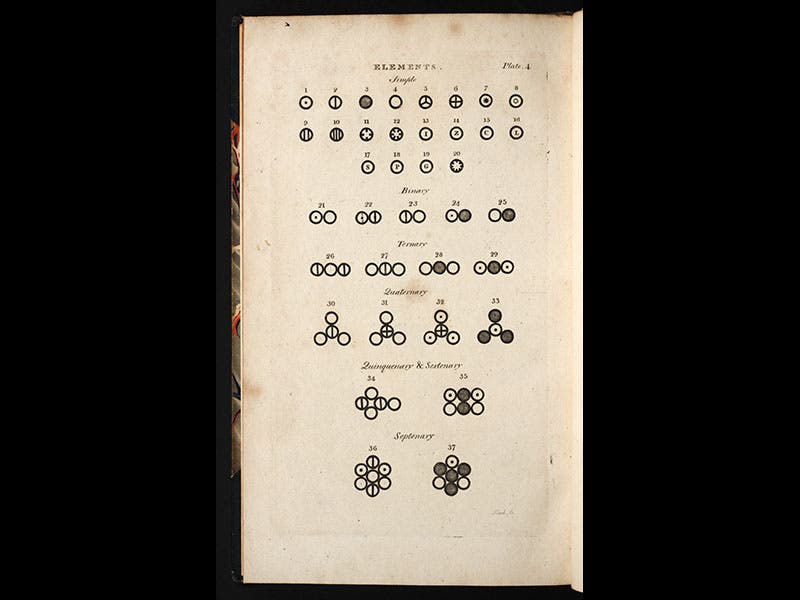 John Dalton, the modern founder of the atomic theory, died July 27, 1844, at age 77. The idea that all matter is composed of atoms goes back to Democritus in ancient Greece, and many early modern scientists were atomists of sorts, including Galileo and Isaac Newton. But it was all a very vague idea--no one knew how atoms differ from one another, or how they might combine, or what they might tell us about physical or chemical interactions. Dalton made atomism work.

A Quaker schoolmaster from northern England, Dalton became convinced by 1803 that recent discoveries about the pressure of gases and proportions in compounds could only be explained by the fact that each element is made of identical atoms, and that different elements are made of atoms that differ in weight. One of the things he sought to explain was his own discovery of the law of multiple proportions, which states that when two elements, such as nitrogen and oxygen, combine to form two different compounds, such as nitrous oxide and nitric oxide, then the weight of an element in one compound is always an exact multiple of its weight in the other. This could be explained if elements were atoms, which can only combine as units; add another atom, and you double the weight.

Dalton worked out a list of 20 elements and 17 compounds whose relative weights he had determined, including the elements hydrogen, nitrogen, carbon, and oxygen, and the compounds water, ammonia, and nitrous oxide. He had most of the compounds wrong, since he assumed that water is HO and ammonia is NH (it should be NH3), which means that many of the relative weights were wrong. He thought that oxygen was 7 times heavier than hydrogen instead of 16, and nitrogen (he calls it azote) was 5 times heavier than hydrogen (instead of 14). But all this would get worked out. The first part of the first volume of his New Theory of Chemical Philosophy appeared in 1808 (third image), and it contains a famous plate that pictures, really for the first time, atoms and their compounds, each atom with a different symbol, and each compound as an aggregation of those symbols (first image).

Dalton's home city of Manchester has honored him with two statues, one in the Town Hall (fourth image), and several plaques (fifth image). Other parts of his New Theory were published in 1810 and 1827; we have the complete set in our History of Science Collection.

Dr. William B. Ashworth, Jr., Consultant for the History of Science, Linda Hall Library and Associate Professor, Department of History, University of Missouri-Kansas City. Comments or corrections are welcome; please direct to ashworthw@umkc.edu.