Scientist of the Day - John Mix Stanley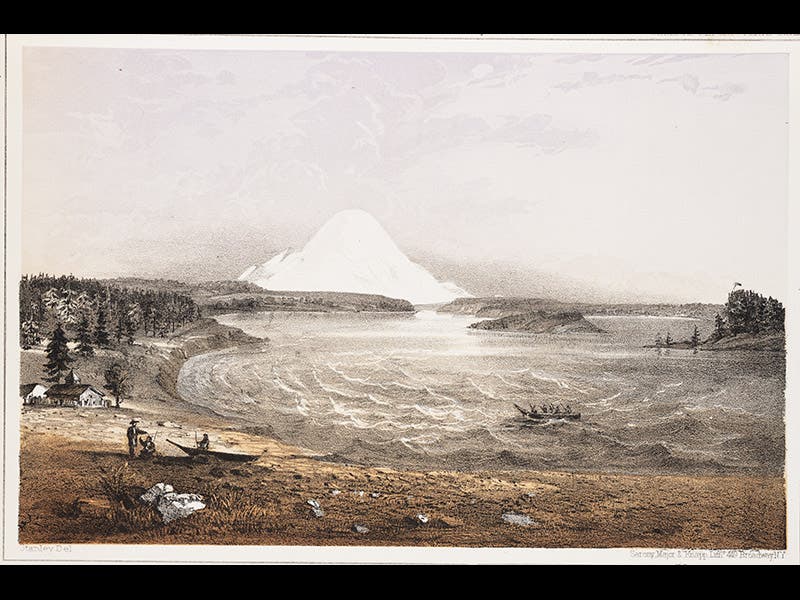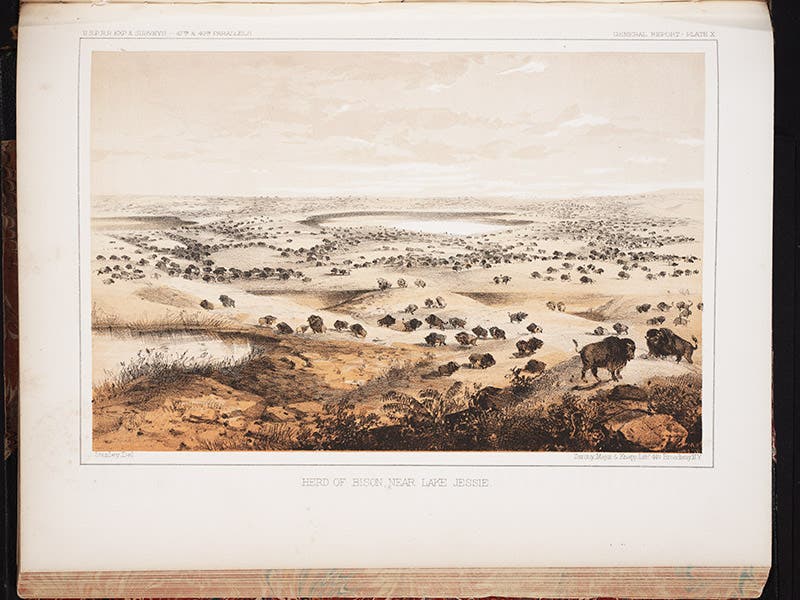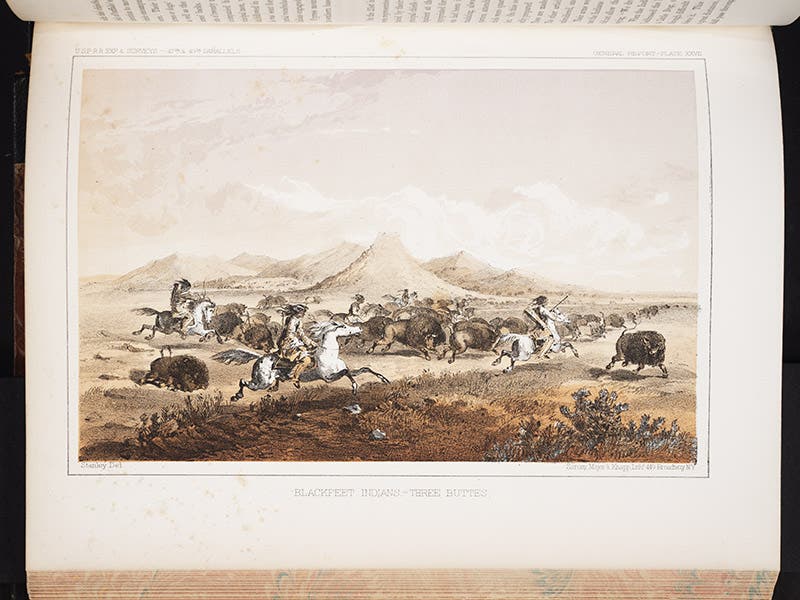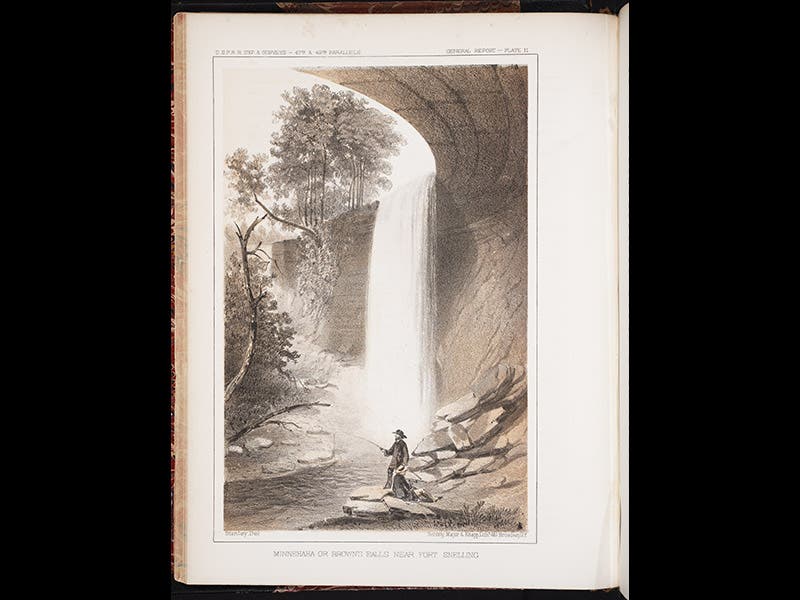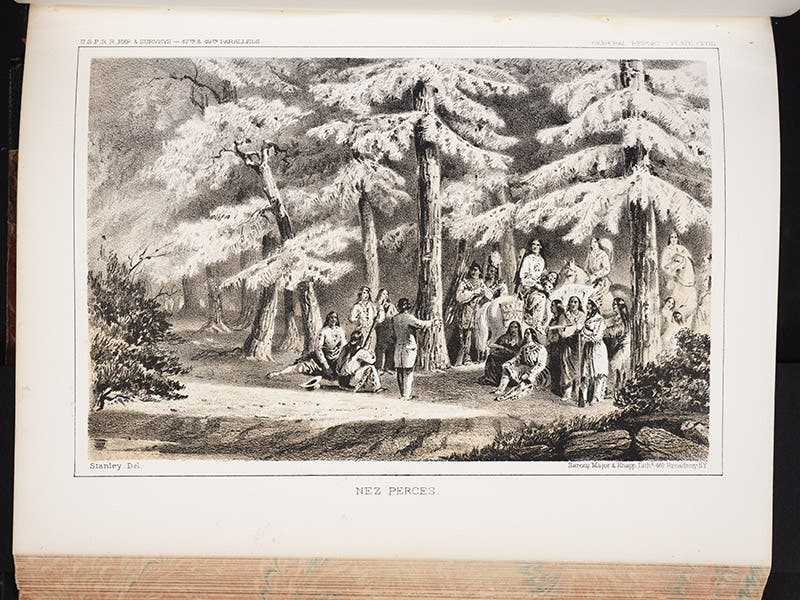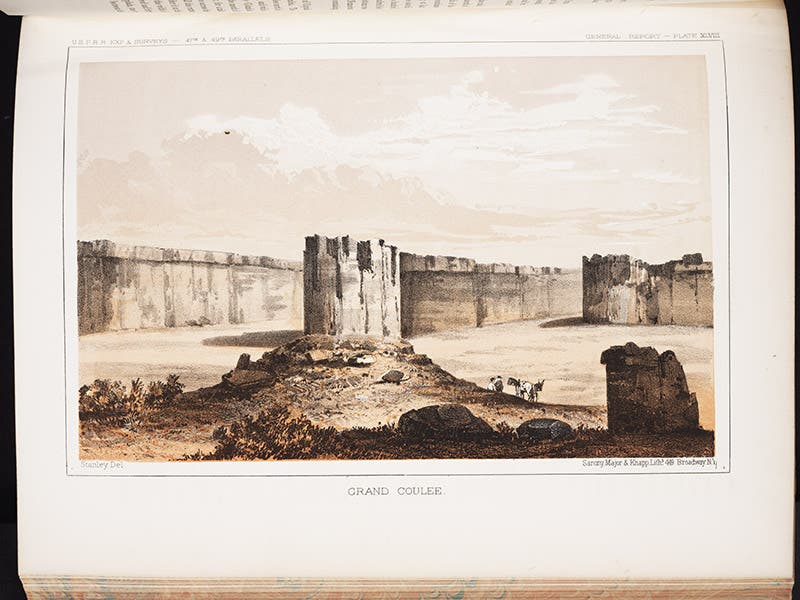 John Mix Stanley, an American painter and explorer, was born Jan. 17, 1814. Stanley went west with the northernmost of the Pacific Railroad Surveys that headed out in the early 1850s. The Stevens expedition, as it was called after the leader, Isaac Stevens, followed the path of Lewis and Clark--up the Missouri river, across the Rockies, and down the Columbia. Stanley was chosen as expedition artist because he already had a high reputation for his depictions of native Americans, rivaling that of George Catlin.

Stanley must have made hundreds of sketches during the expedition, for over 80 of them were transformed into chromolithographs for the expedition report, which was published in 1860. The narrative contains several images of plains bison herds (second and third images); they are notable because Stanley was one of the few painters of such scenes who actually witnessed them first-hand. He recounts that he saw one herd that extended 15 miles in every direction and must have numbered in the hundreds of thousands. Stanley also drew one of the officers (Stevens?) fishing near Fort Snelling (fourth image); a gathering of Nez Perce (fifth image); the Grand Coulee (sixth image); and a splendid view of Mount Rainier looming over Puget Sound (first image).

The Stevens expedition report appeared as volume 12 of the Pacific Railroad Reports; we have a complete set in the History of Science Collection. We displayed Stanley's lithograph of the bison herd in our 2004 exhibition, Science goes West, which is not available online.

Dr. William B. Ashworth, Jr., Consultant for the History of Science, Linda Hall Library and Associate Professor, Department of History, University of Missouri-Kansas City. Comments or corrections are welcome; please direct to ashworthw@umkc.edu.