Scientist of the Day - John Syme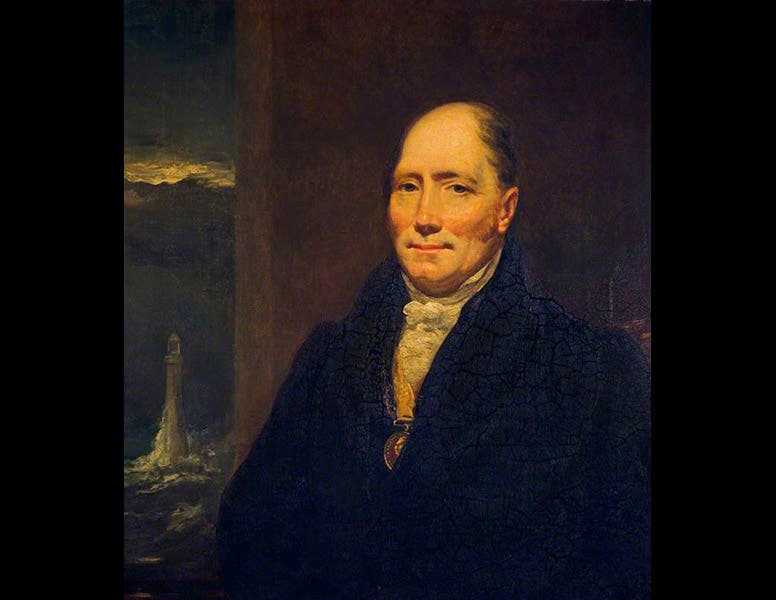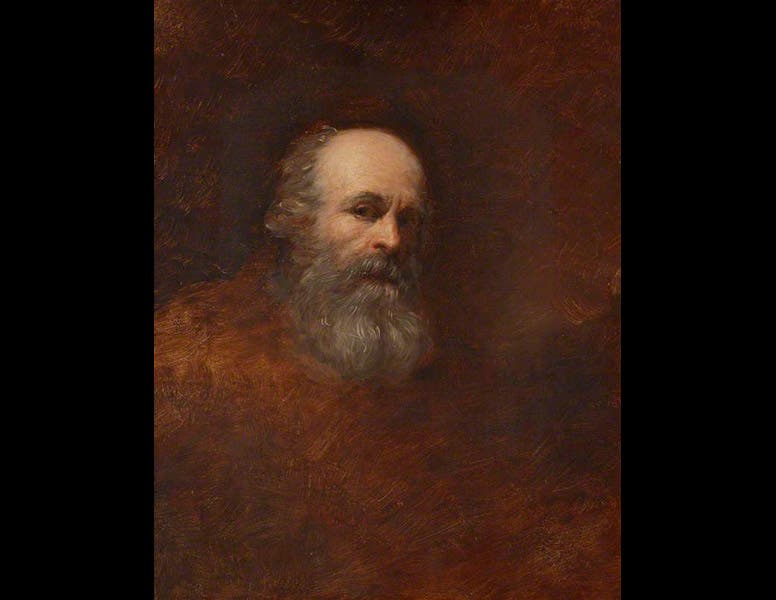 John Syme, a Scottish portrait painter, died Aug. 3, 1861, at the age of about 66. Three years ago, we profiled Scottish painter Henry Raeburn, who specialized in portraits of scientists. Syme studied with Raeburn in Edinburgh, and he seems to have followed Raeburn's lead in his predilection for painting natural philosophers. Two of Syme's subjects were "extramural" anatomists in Edinburgh, John Bell (second image) and John Barclay (third image), which is to say, they were unable to get appointments to the faculty at the medical school at Edinburgh, so they taught on their own. Most of these independent anatomy teachers had far larger enrollments than the entrenched professors at the medical school.

Syme also painted one civil engineer, Robert Stevenson, who had recently successfully erected a stone lighthouse on Bell Rock outside the Firth of Tay. You can see the lighthouse in the background of Syme's portrait, executed around 1833 (fourth image). We profiled Stevenson last year and used Syme's portrait as our second image.

But Syme's most famous portrait was a commission he almost didn't get (first image). John James Audubon was in Edinburgh in 1826, trying to corral subscriptions to his Birds of America project, and his engraver, William Lizars, thought a portrait would be just the thing to hang in the meeting rooms when Audubon pitched his proposal, to add a little exotic glamour. Lizars thought that an air of the frontier would be just the thing, and that young Syme would be the perfect portraitist. Audubon reluctantly agreed, but he chafed through every two-hour sitting, and when it was finished, he thought Syme had come up short, being particularly critical of the eyes in the portrait. Time, however, is kind to many presumed faults; today the painting is the most famous portrayal of Audubon anywhere, and it hangs in the White House in Washington, D.C.

Like any portrait painter, Syme did many self-portraits, most of them when he was a younger man. We like this one of the older Syme, which resides, like two of the other portraits shown here, in the National Galleries of Scotland (fifth image).

John Syme was the nephew of Patrick Syme, who published a very influential book on color nomenclature in 1814; Charles Darwin took a later edition on board HMS Beagle. Patrick Syme was our Scientist of the Day on Sep. 17, 2015.

Dr. William B. Ashworth, Jr., Consultant for the History of Science, Linda Hall Library and Associate Professor, Department of History, University of Missouri-Kansas City. Comments or corrections are welcome; please direct to ashworthw@umkc.edu.