Scientist of the Day - Marin Cureau de la Chambre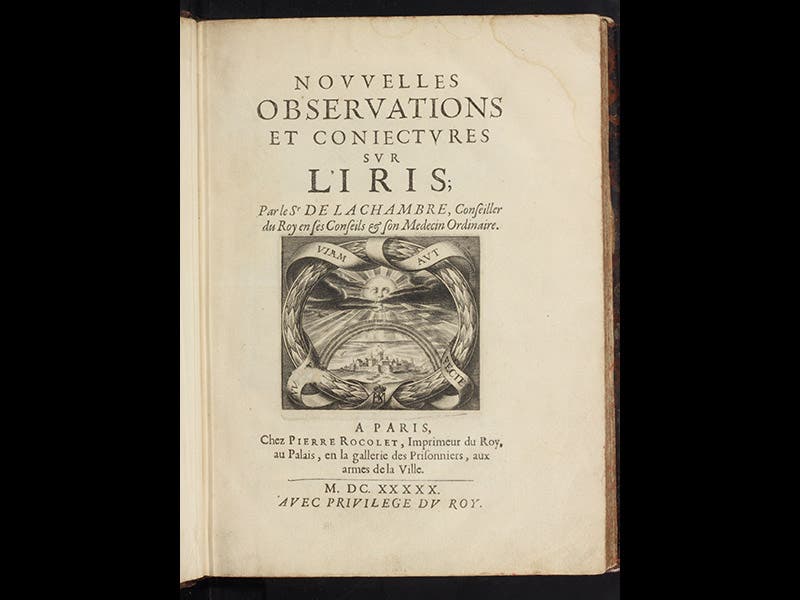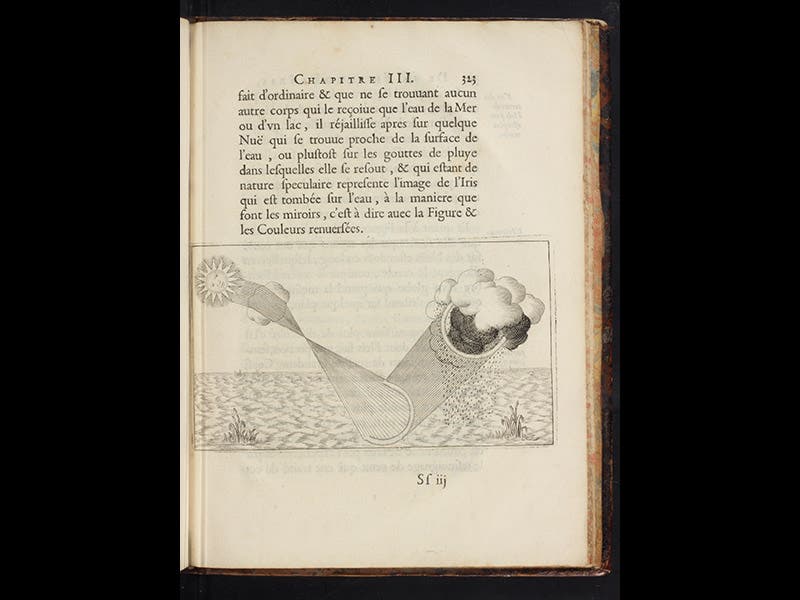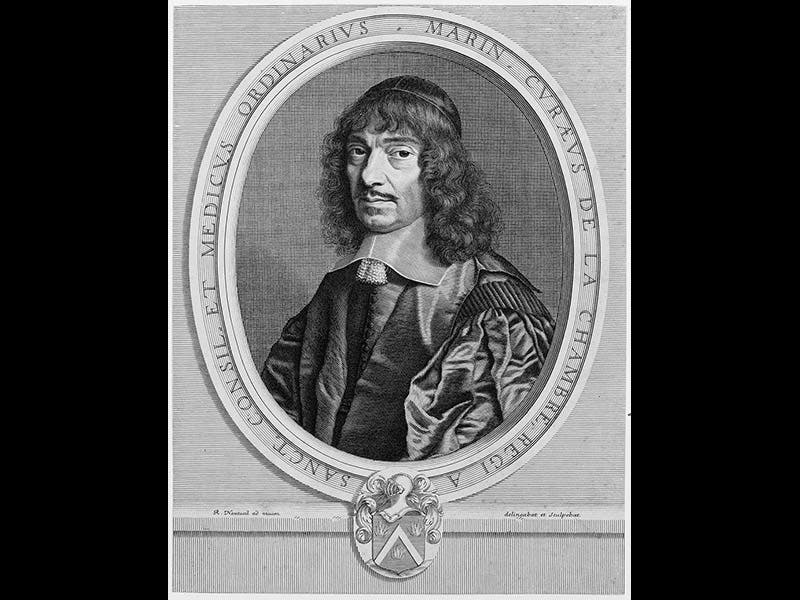 Marin Cureau de la Chambre, a French natural philosopher, died Dec. 29, 1669--his date of birth is unknown. We know little of Cureau de la Chambre's early life, before he burst on the scene in Paris in 1634 at the age of 40 as physician to Pierre Séguier, the chancellor of France, and he soon became physician in ordinary to the King, young Louis XIV. In the 1640s, Cureau de la Chambre became interested in the relationship between reason, the soul, and the passions, and he published a five-volume work, The Character of the Passions, between 1640 and 1662. He was especially interested in the question of whether passions in animals reflect the present of reason in animals, a question highly debated at the time, since Descartes had argued that animals are mere mechanisms and have no souls of any kind. Cureau also published a more focused book on the question, Treatise on Knowledge in Animals, in 1648.

In 1666, when Jean-Baptiste Colbert established the Academy of Sciences in Paris and chose the 14 founding members, Cureau de la Chambre was one of seven selected to represent the life sciences; indeed, of the four physicians chosen, he was the senior member, being 69 years old at the time. It is probable that the Academy's early interest in animal anatomy under Claude Perrault (the next senior-most physician-academician) was a consequence of Cureau de la Chambre's belief that animals exhibit reason and thus have a soul of some kind, on which anatomical investigation might shed light.

We do not have any of Cureau de la Chambre's books on the passions and the soul in our Library, but we do have two treatises that he wrote on optics: La lumière (1657), dedicated to Cardinal Mazarin, and Nouvelles observations et conjectures sur l'iris (1650). Both works are beautiful productions, and we show above the frontispiece (first image), title page, and the dedication to Mazarin from La lumière (third image), and the title page with engraved vignette of New Observations on the Rainbow (fourth image), as well as a page showing a diagram of the formation of rainbow colors (fifth image). The dominant presence of the Sun in the title engravings is a tribute to the Sun-King, Louis XIV.

There are several portraits of Cureau de la Chambre that survive only as engravings; we show one by Robert Nanteuil, artist to the court of Louis XIV, that is in the Wellcome Collection in London (sixth image).

Dr. William B. Ashworth, Jr., Consultant for the History of Science, Linda Hall Library and Associate Professor, Department of History, University of Missouri-Kansas City. Comments or corrections are welcome; please direct to ashworthw@umkc.edu.