Scientist of the Day - Roger Tory Peterson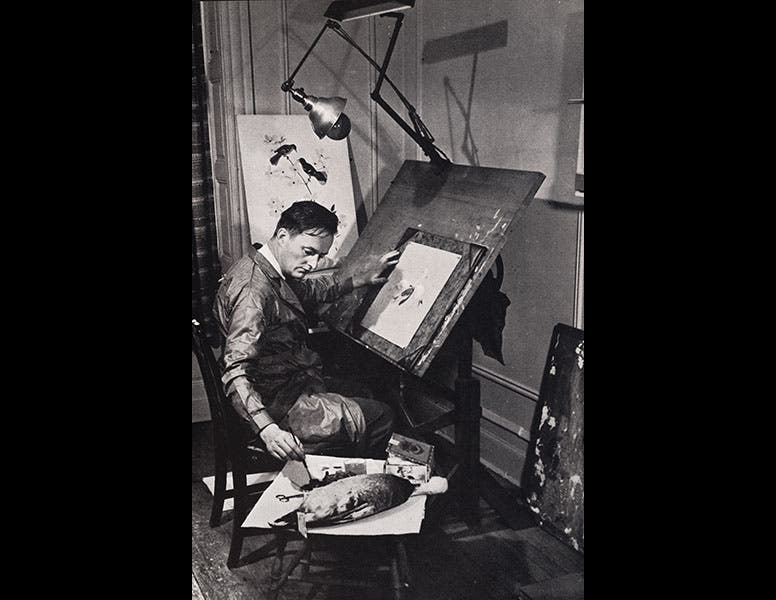 Audubon Magazine, 1942/Linda Hall Library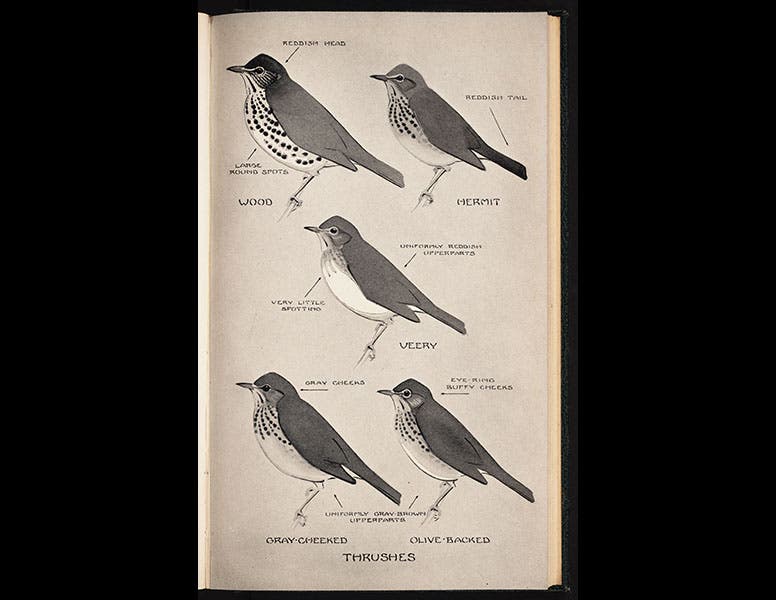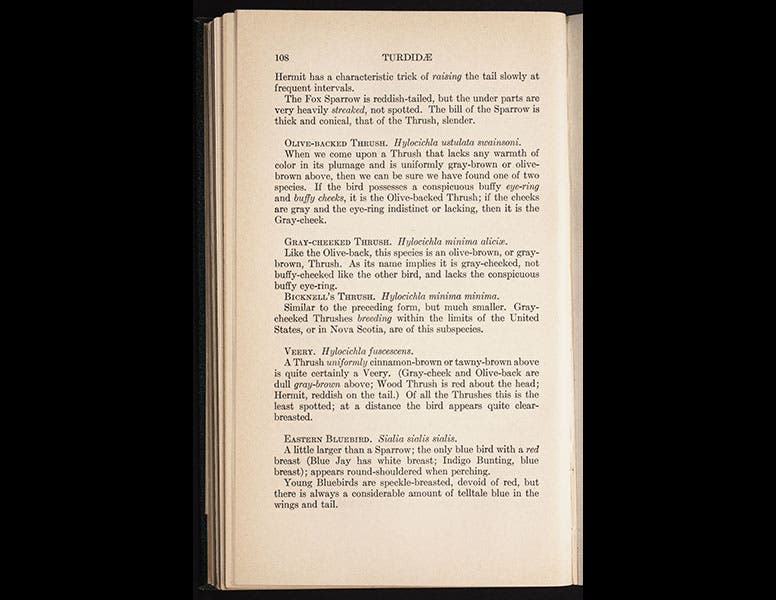 Roger Tory Peterson was born August 28, 1908, in Jamestown, New York. An accomplished artist, photographer, writer, and naturalist (first image), Peterson's name became synonymous with birdwatching after the publication of his first field guide in 1934.

Peterson developed an interest in birds and art as a young boy. He got the idea for a bird field guide when he moved to New York City to attend the Art Students League and later the National Academy of Design. Peterson joined the famed Bronx County Bird Club where he met legendary field ornithologist Ludlow Griscom. Under Griscom's tutelage, Peterson became fascinated by his mentor's split-second ability to identify bird species with only the aid of binoculars rather than with a rifle. Many bird books were on the market, but none of them provided a visual guide that Peterson felt would help identify a bird "by impressions, patterns, and distinctive marks, rather than by the anatomical differences and measurements that the collector would find useful."

At the age of 25, Peterson published the first edition of A Field Guide to the Birds in April 1934.  It covered birds found in North America east of the 90th meridian (approximately east of the Mississippi River). The publisher, Houghton Mifflin, worried about the profitability of selling a bird guide during the Great Depression. They printed only 2,000 copies and told Peterson they would be unable to pay royalties on the first 1,000 copies. It was an undue concern. The book was an immediate success, selling out the initial print run within a week.

Peterson emphasized what he called "identification by elimination" based on range and field marks, using arrows to point to key diagnostic features. Another innovation was that most illustrations were in black and white. Color, Peterson wrote, was "often an unnecessary, if not, indeed, a confusing factor." He also limited text to describing only those field marks that would aid in comparing similar-looking species. The result was a slim volume of only 167 pages, which was perfect for a birder to carry in the field.

We have 20 books in our collection that Peterson either wrote or illustrated, including a first edition (third printing) of his 1934 field guide. An excellent example of Peterson's identification system is found by looking at the Olive-backed (Swainson's) and Gray-cheeked thrushes. Arrows point to field marks (second image) to facilitate a quick comparison. The corresponding text (third image) is written as if you are in the woods looking at a thrush. Stripped of extraneous details, descriptions focus on two or three distinguishing features to expedite identification before the bird flies away.

Though not the first book designed for field identification, Peterson's innovations created the look and feel of the modern guide. He published a guide to western U.S. birds in 1941 and went on to publish numerous other books and three more editions of his eastern birds before he died in 1996 at the age of 87. Today, birders and amateur naturalists have purchased over seven million copies of Peterson's field guides, and there are over 50 titles in the Peterson Field Guide series. If you travel through western New York, I recommend a visit to the Roger Tory Peterson Institute of Natural History set on 27 wooded acres in the northern part of Jamestown. The Institute is home to the naturalist's papers and original artwork. The collection includes his famous illustrations of birds, such as a wonderful painting of Brown Pelicans (fourth image), as well as lesser-known works, such as an ink drawing of a Hopi village (fifth image) from his 1955 book, Wild America. If you tire of ornithological things, you can then head downtown to visit the museum of another Jamestown native, Lucille Ball.

Eric Ward is Vice President for Public Programs at the Linda Hall Library. Like Peterson, he became interested in birds and photography at a young age and still owns a well-used copy of Peterson's field guide purchased in 1976. Comments or corrections are welcome; please direct to warde@lindahall.org.