Scientist of the Day - Thomas Telford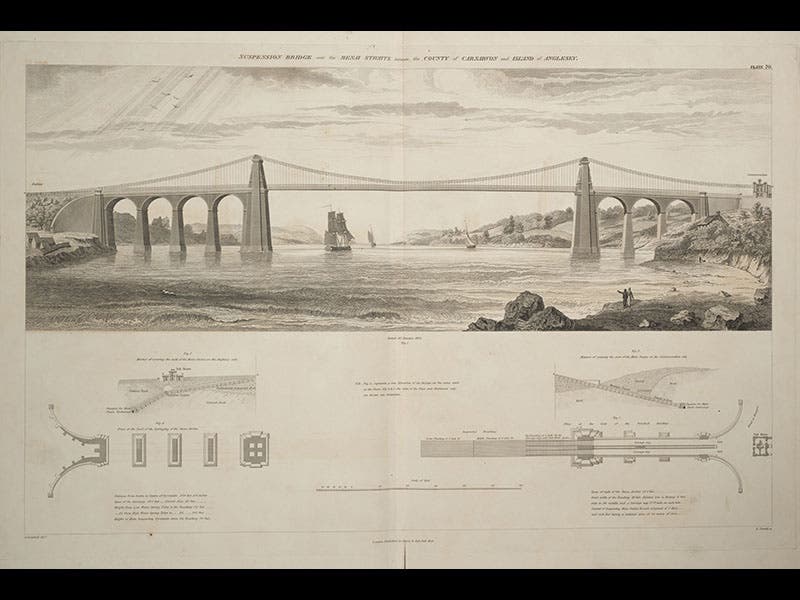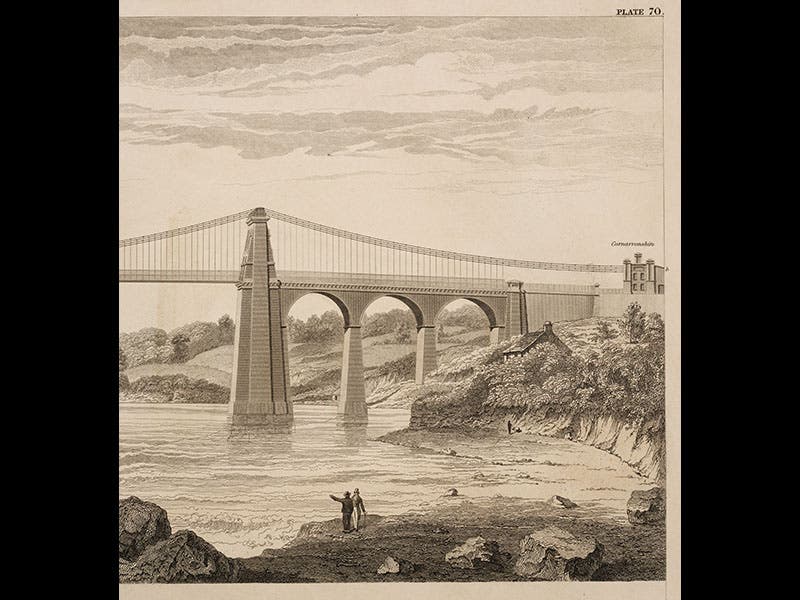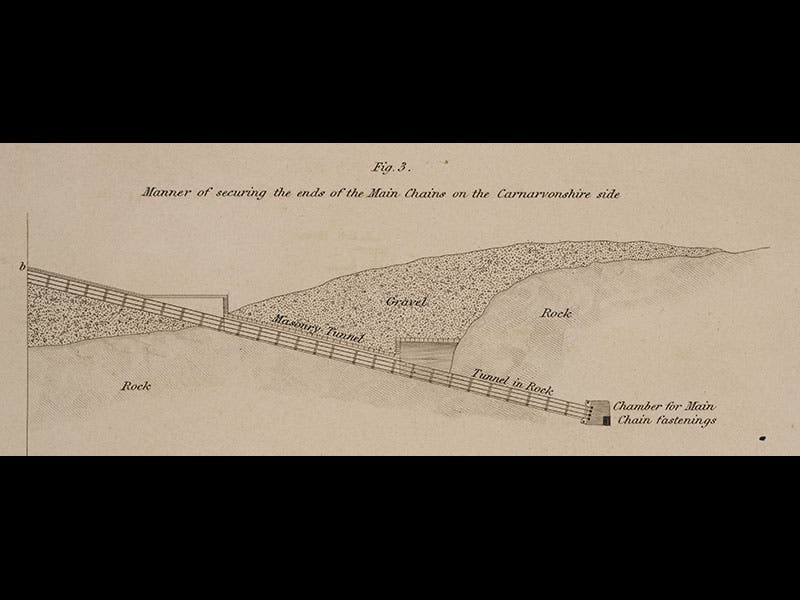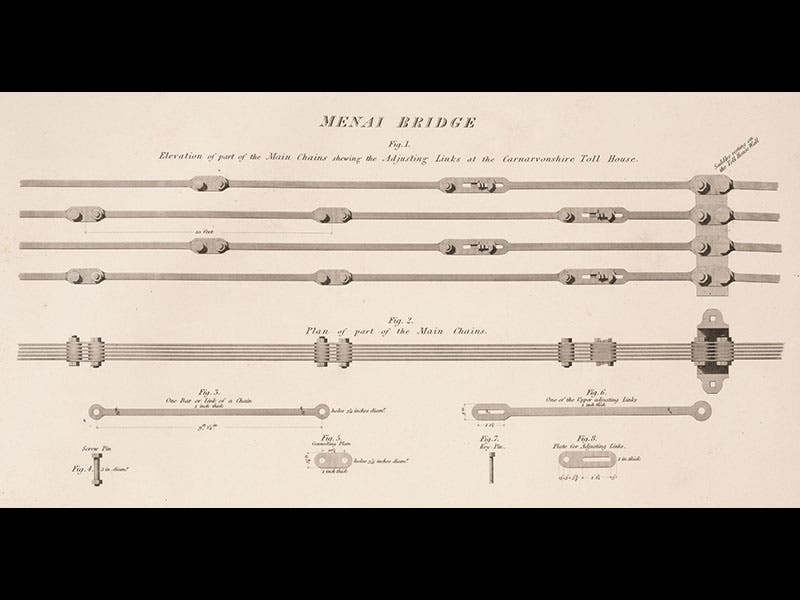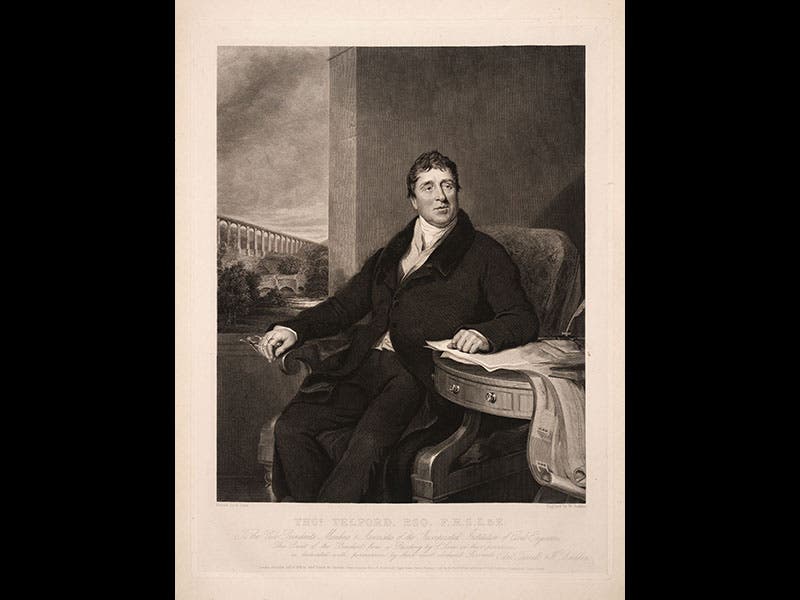 Thomas Telford, a British civil engineer, was born Aug. 9, 1757. He came of age in the heyday of canal building in England, and he worked on many of the great canals, but Telford's greatest contribution to structural engineering was introducing the suspension bridge to Great Britain, in the most dramatic way. In the early nineteenth century, the shortest route from London to Dublin was by road to Holyhead, Anglesey, at the western tip of Wales, and then by ship to Ireland. The problem was that Anglesey is an island, separated from mainland Wales by the Menai Strait, a body of water almost 1500 feet across. Telford designed a suspension bridge that utilized 16 chains, strung between stone towers, from which the roadway was suspended. The chains were made of flat wrought-iron eye-bar links, forged under Telford's supervision at a Shropshire iron works (very near the Shrewsbury school where young Charles Darwin was at the time discovering he hated Greek). The towers were begun in 1819, the first cable was lifted into position in 1825, and the bridge opened for traffic on Jan. 30, 1826.

The Menai bridge was a visual and a structural success, with a clear-span at the center of over 570 feet (a record at the time), and it solidified Telford's status as one of the great engineers in British history. The bridge still stands (sixth image), although the wrought-iron links were replaced by steel links in 1938 (without interrupting the traffic flow, amazingly). With handsome limestone arches at both ends, and a graceful curve of cables, it is as pretty a bridge as you are likely to find.

The first five images are from The Life of Thomas Telford, a quarto auto-biography with a massive folio atlas of engraved plates, published in 1838, four years after Telford's death. We see, in order: the entire bridge; a detail of the span; a further detail showing how the cables were anchored in the ground; and a detail of the structure of the cables. The atlas also has a fine frontispiece engraving of Telford (fifth image).

Dr. William B. Ashworth, Jr., Consultant for the History of Science, Linda Hall Library and Associate Professor, Department of History, University of Missouri-Kansas City. Comments or corrections are welcome; please direct to ashworthw@umkc.edu.