Alexis Rider
(Residential Fellow, 2019-20)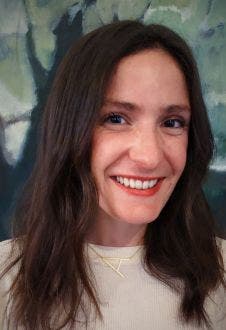 Residential Fellow
A Melting Fossil: Ice, Life, and Time in the Cryosphere, 1840-1980.
Alexis Rider is a PhD Candidate in the History and Sociology of Science department at the University of Pennsylvania. In Kansas City, she will be using the Linda Hall Library's collection of nineteenth century geology publications to inform her dissertation, "A Melting Fossil: Ice, Life, and Time in the Cryosphere, 1840-1970". 
Alexis' work asks how ice, an ephemeral and ubiquitous substance, has been deployed by diverse scientific disciplines to understand geologic timescales. Evidence extracted from ice has fundamentally recalibrated scientific conceptions of earth's deep history: the nineteenth century theory of the Ice Ages revealed the planet's radical changeability, and twentieth century evidence from ice cores showed a globe that rapidly flickers between different meteorological states.  Alexis' project is thus an investigation into the cryosphere– those portions of the Earth's surface that are covered in solid ice–and into the ways in which scientists have studied and conceptualized it over the past two hundred years. In following ice, her project thus follows the development of earth system sciences, and asks how the time of ice has become central to understandings of longue durée global environmental change.
Alexis completed her MA at the New School for Social Research, and her undergraduate in English Literature and Philosophy at Victoria University in Wellington, New Zealand, which is where she is from originally.