Marc Reyes
(Residential Fellow, 2019-20)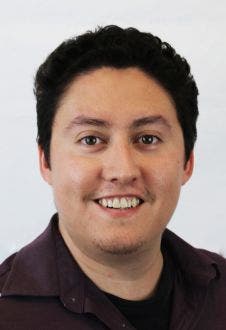 Residential Fellow
In the Circle of Great Powers: India, the United States, and the Postcolonial Atomic State, 1947-1974
Marc Reyes is a PhD candidate at the University of Connecticut, where his research ranges from foreign relations history and South Asian studies, to the history of science and technology.
A proud graduate of the University of Missouri system, Marc received his BA from the University of Missouri and an MA from the University of Missouri-Kansas City. He has received support from organizations such as the Smith Richardson Foundation, the Society for Historians of American Foreign Relations, and the National Science Foundation.
His dissertation, "In the Circle of Great Powers: India, the United States, and the Postcolonial Atomic State, 1947-1974," is a political and cultural study of India's atomic energy and later weapons programs. The project is a global history in principle and practice: Marc conducted research in over a dozen archives in six countries on four continents. Marc comes to the Linda Hall Library after spending a year in India as a Fulbright-Nehru Fellow, and is excited to return home and work on his dissertation.