Mariana Waligora
(Travel Fellow, 2019-20)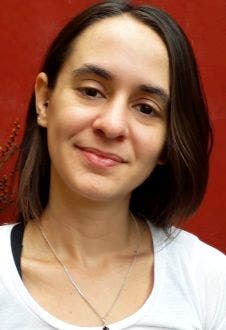 Travel Fellow
Museums and Scientific Exchanges in the Global South. The Fossil Genus Glossopteris and the Continental Drift Theory, 1915-1940
Mariana Waligora is a doctoral student in the Historical Archive of the Faculty of Natural Sciences and Museum at the National University of La Plata, Argentina. She received her BA in 2014 in Biology from the University of Sao Paulo, Brazil, and her MA in 2016, in Microbiology and Biochemistry, from the Georg-August Universität in Göttingen, Germany. In her ongoing doctoral dissertation, "Museums and Scientific Exchanges in the Global South: the Fossil Genus Glossopteris and the Continental Drift Theory, 1915-1940", she is investigating the scientific network formed by scientists involved in the continental drift theory controversy in the beginning of the 20th century. The research analyses the role of information exchanges concerning one of the theory's main pieces of evidence, the fossil plant of the genus Glossopteris. This fossil is found in the southern continents and in India. The project aims to investigate the exchange between the different museums and geologists/paleontologists from certain southern countries, especially Argentina, Brazil and South Africa, and the role of these countries in the development of the long-lasting debate over the continental drift theory.
 More broadly, her research explores how scientific theories develop from objects and data circulation, and how scientific networks emerge from these exchanges. She aims to elucidate the importance of countries of the Global South in this process and the social context of the science-making.
 At the Linda Hall Library, Mariana will consult rare publications from the first half of the 20th century by scientists from the different countries involved in the study of the Glossopteris fossils and the continental drift theory.