Mira Kohl
(Residential Fellow, 2018-19)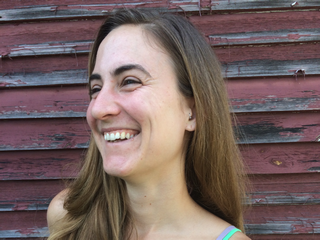 Residential Fellow
A Railway for South American Unity: Bolivian and Brazilian State Building along the Frontier, 1935-1964
Mira Kohl is a doctoral candidate studying the History of Modern Latin America at Tulane University. She earned her MA in Latin American Studies from Tulane in 2015 and her BA in Anthropology from Macalester College in 2010.
Her dissertation, "The Railway to South American Unity: Bolivian and Brazilian State Building and Regionalism in Santa Cruz, 1935-1964," traces the Corumbá-Santa Cruz railway project, a bold yet overlooked experiment in mid-20th century South-South collaboration. The centerpiece of an interoceanic corridor, this railway heralded a new era of national sovereignty and regional solidarity built upon economic integration, social democracy, and cultural unity for Bolivia and Brazil. Her dissertation explores how this zone came to occupy such an important place for both countries and why this project not merely failed but produced the opposite of the intended outcome – regional separatism and US intervention in development.
Following international research in Bolivia and Brazil, Mira will join the Linda Hall Library as a research fellow during the 2018-2019 academic year. At the Linda Hall Library, she will consult government documents, engineering publications, and professional journals, including a rare collection of journals from the Bolivian ministries of war and national defense. The Library's sources will illuminate the transnational professional networks and technological transfers critical to regional development and infrastructure projects, as well as the rising importance of the region to US Cold War politics in South America.