Whitney Robles
(Travel Fellow, 2017-18)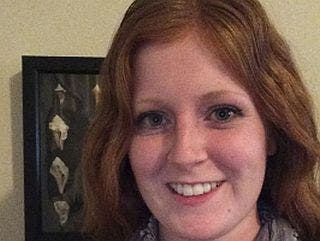 Travel Fellow
Curious Species: How Animals Made Natural History, 1700-1820
Whitney Barlow Robles is a PhD candidate in American Studies at Harvard University. Her dissertation, titled "Curious Species: How Animals Made Natural History, 1700–1820," examines the formative role nonhuman animals such as corals, fish, and raccoons played in eighteenth-century natural history throughout the Atlantic world.
During her research fellowship at the Linda Hall Library, Whitney will work with rare natural history treatises from the eighteenth century, especially those related to fish and to collections of animal specimens. Her most recent publications include an essay about a 1755 earthquake that shook Boston, published in The New England Quarterly, and a chapter about flattened scientific specimens and modes of observation in the book The Philosophy Chamber: Art and Science in Harvard's Teaching Cabinet, 1766–1820, edited by Ethan W. Lasser. Her work has been supported by a number of organizations, including the American Historical Association and the American Antiquarian Society.
Before entering academia, Whitney worked as a freelance nature and science writer, as a staff science writer at the American Museum of Natural History in New York, and as a science editor for a global health laboratory in chemical engineering at Caltech. In 2011, she graduated from Yale University with a degree in American Studies and a concentration in nature writing.