William Parkhurst
(Residential Fellow, 2019-20)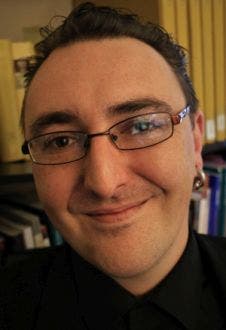 Residential Fellow
Nietzsche and The Principle of Identity in 19th-Century Sciences
Video: Lecture, Aug. 15, 2019
William A. B.  Parkhurst is a Philosophy PhD candidate at the University of South Florida. He received his BA in Philosophy from the University of California, Santa Cruz. He received his MA in Philosophy at San Jose State University. His archival research has been accepted for publication in several volumes as well as Nietzsche-Studien. His historical archival research focuses on Nietzsche's critique of the principle of identity. This extends into Nietzsche's critiques of logic, mathematics, language, morality, physics, and philosophy of science.
Nietzsche's critiques of the principle of identity predate, by decades, the largest epistemological crises encountered by western thought. This crisis undermined the dichotomy between truth and falsity in classical logic and science.
The consequences of this crisis historically began to be deeply felt near the middle of the 20th century. In response to this destabilization within the foundations of reason, many disciplines including  logic, mathematics, computer science and physics, were forced to change dramatically to compensate for the very real existence of paraconsistent logics.
Many of Nietzsche's critiques were based upon the natural and life sciences of his day such as physics, thermodynamics, astronomy, cosmology, botany, biology, physiology, electromagnetism, and recent developments in evolutionary theory. The conclusions Nietzsche derived through his philosophical analysis are now assumptions held as foundational within paraconsistent logics, quantum physics, artificial intelligence and economic modeling.
The research project at the Linda Hall Library uses Nietzsche's critique of the principle of identity as a focal point of orientation for understanding how, historically, the principle of identity was established and then called into question in the western tradition and western science.